A new nylon material with the specs to be the toughest in additive manufacturing is a strong reason to take notice.
Stratasys chose EuroMold 2013 to launch FDM Nylon 12 for Fortus 3D Production Systems.
Designed to optimize strength and toughness while reducing the residual stresses and warp that have prevented semi-crystalline material use in the past, FDM Nylon 12 offers several key improvements over any other 3D-printed nylon.
>>Click here to read the full article found on the Stratasys Blog.
Also, be sure to view notes and photos from EuroMold 2013 on the CATI Tech Notes Blog by Derek Ellis, CATI Digital Prototyping Specialist and Vice President of the Additive Manufaturing Users Group (AMUG).
>>Click here for notes and photos from Day 1 & 2
>>Click here for notes and photos from Day 3 & 4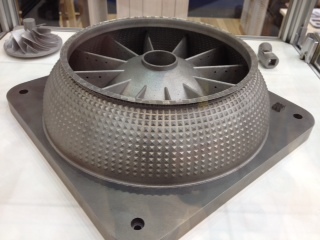 Tracy Golden
Marketing Assistant
Computer Aided Technology, Inc.