Have you ever had the need to open a native CATIA Part or Product file in SolidWorks?  If the answer is yes, then you need to check out the CATIA V5 SOLIDWORKS Translator.  This is a separate product that you can purchase from your CATI product sales person and enables you to open CATPART and CATPRODUCT files up to R22 in SOLIDWORKS 2013 and 2014.  This is not an add-in but rather technology built into the already installed SOLIDWORKS software.  The ability to use this File, Open process is enabled once you purchase and re-activate your product via the web based activation built into SolidWorks.
Here is how it works.  Open SOLIDWORKS, and Open a file.  On the drop down list for file types, select CATIA V5 for the type.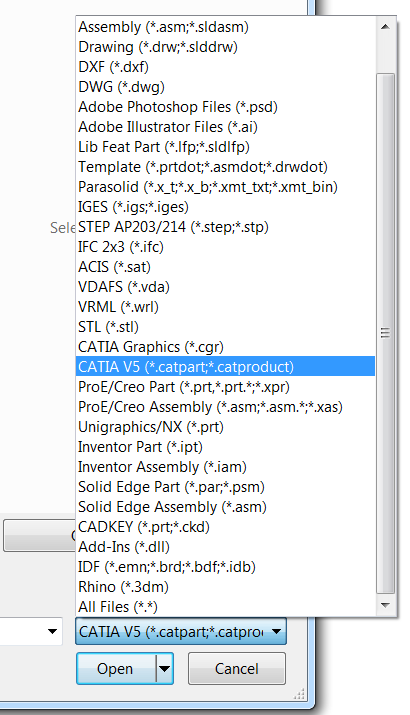 You can then open the CATIA V5 R22 or older file from your folder location and SOLIDWORKS will convert this to either a SLDASM or SLDPRT.  Keep in mind this will be an imported model or a "dumb" solid with no native features.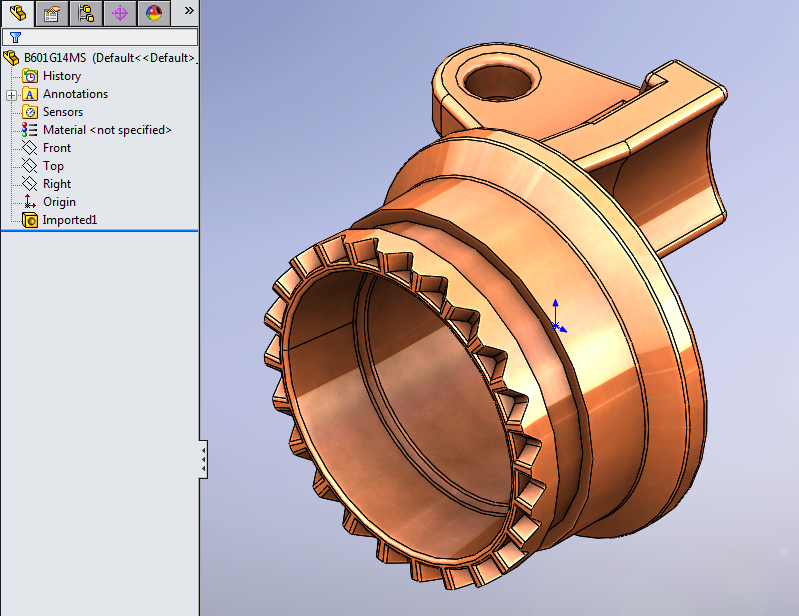 But just like any other imported part file, you can run FeatureWorks and try to re-create the features and sketches to allow for easier model edits.  The ability to save a SOLIDWORKS native file into a CATIA file is not possible as this is a one direction translator only.  If you would like more information about this product, please contact CATI at info@cati.com or you can contact your sales person directly.
Thank you,
Brian Reel
Computer Aided Technology, Inc.