2015 Flow Simulation Compare Tool Improvements
Every new release of Flow Simulation adds more functionality, faster solution times, and customer requested enhancements. One of the 2015 enhancements is the Study Compare Tool overhaul. In 2014 a user could compare any active plot and goals between projects in the same model. This is very useful functionality when comparing between different design options under the same flow conditions. Only being able to compare active plots lead to some drawbacks and some fumbling for what you actually wanted to see. The goal plots gave the engineer only a table view of the reported values. Great for a quick numerical comparison, but this left the user manipulating the data in Excel to get nice visual graphs.
This is where 2015 Flow Simulation Compare Tool comes in. 2015 Compare improvements allow the user to directly compare all the generated plots in the project, not just the active one. If they do not want all the plots they can pick and choose which ones they want to see though a check box interface. The comparison does not end there, we now can compare XY plots, Tabular Data, and other enhanced chart options. New to the goal plot is a series of enhanced display options allowing the user to display the goal plot data in bar chart, scatter plot, and over/under displays.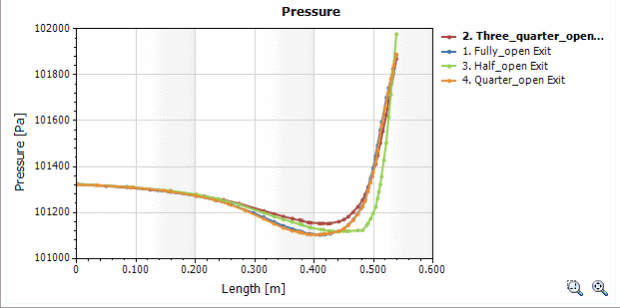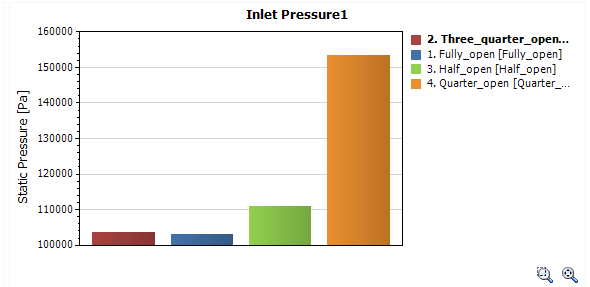 To access the Flow Simulation Compare Tool, go to Tools>Flow Simulation>Results>Compare, or choose the compare Icon on the Flow Command manager.
2015 Flow Simulation Compare Tool enhancements, improve the direct outputs from Flow Simulation, greatly decrease the time to get to the important data, give the engineer better knowledge of the Project results. Flow Simulation in 2015 is helping make the user, Better, Faster, and Smarter.