3D Printing Gives Edge to Zips Racing
The University of Akron's Formula SAE Racing Team Ranks in the Worlds Top Ten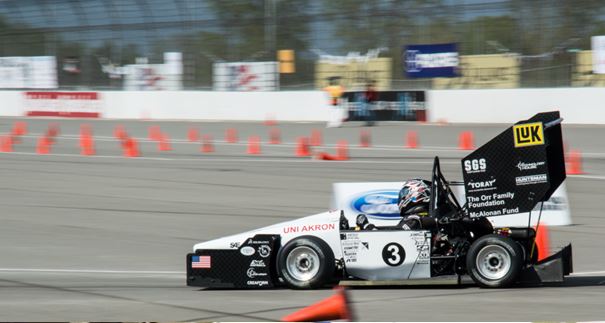 Formula SAE® is a student design competition organized by SAE International (formerly Society of Automotive Engineers). Formula SAE/Formula Student encompasses students to engage themselves into a work environment similar to that of the engineering industry. These students are challenged to incorporate their classroom knowledge into effective designs related to the automotive industry.
The concept of the program is that a fictitious manufacturing company has contracted a group of engineers to manufacture a prototype formula style racecar to be evaluated for production. The vehicle must have high performance in terms of acceleration, braking, and handling capabilities. At the same time, the car must also be aesthetically pleasing, comfortable, and easy to maintain. With the same considerations as any engineering business, the students must also evaluate cost, manufacturing capabilities, and reliability of the racecar. The teams are tested to design a "complete package" that includes both racer and business strategy.
Pat Moga, Administratice Team Captain, on the Impact of 3D printing
"The functionality that your company offers us through 3D printing allows us to create complex designs. Last year we used your services for many parts of our vehicle. To begin, our car is completely modeled in SolidWorks. 3D modeling of the car allows us to design and iterate our vehicles components to reduce weight, and increase life. Parts such as the cooling system, and various electronics. With this help we achieved many high rankings at the competitions we attended. Taking 5th Place overall in Michigan, and taking 1st and 2nd place in the Engineering Design events in the Czech Republic and Germany respectively."
3D printed Parts Included in the Racecar
The shift light housing sits right in front of the driver above the steering wheel. It is an indicator that tells the driver RPM of the motor and various other signals through lighting sequences, this is a very critical part for driver feedback.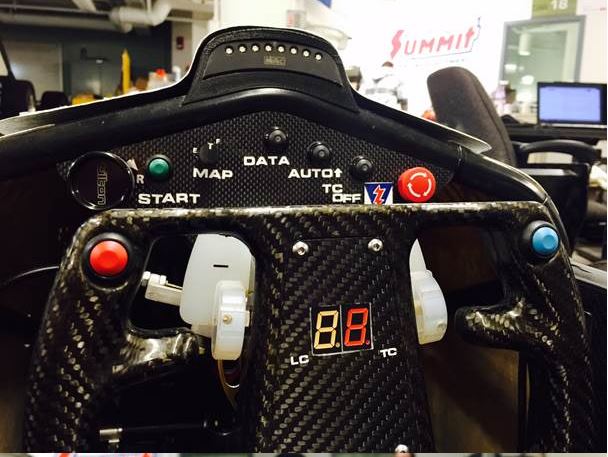 The Radiator Fan Shroud connects the cooling fan to the radiator. Without this shroud, our vehicle would overheat, it is very difficult to see in the picture. We rely on 3D printing to create our complex pieces, that's what makes our car better than the rest.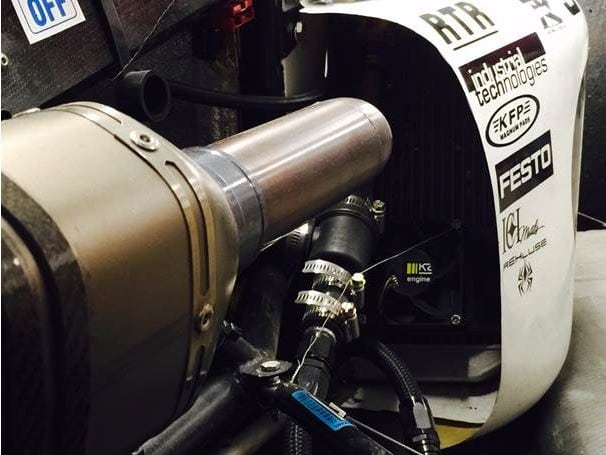 To learn more about The University of Akron's Formula SAE Racing Team including competition results, car details, and where they will be racing next click the link below.