What are 3D Printing Parts Services and When Would I Need Them?
3D printing parts services are used by companies that are working on a 3D printing project but can't print some or all of the work themselves. It is commonly used for prototyping, concept models, and rapid production. Service providers with a good range of 3D printing materials and parts quality can also help with additive manufacturing in aerospace and medical, where precision and safety are particularly crucial.
3D printing parts services are primarily used by people who need to use 3D printing but don't have access to a 3D printer. Outsourcing their work gives them the parts they need without having to invest in their own hardware, and they can use the service as little or as much as they need it. This also makes the services popular with companies that have 3D printers but can't handle the runs themselves, and need to outsource some of the work.
Whether you decide to use 3D printing parts services depend on a variety of factors, including your internal capacity, job size, and how quickly you need your part(s) returned. Here are some considerations for when 3D printing parts services may be beneficial.
You need 3D printing prototyping
Prototyping is a crucial part of the product development process, but it can be costly. While bringing a quality 3D printer in-house can be a solid investment in a company's workflow, it's harder to justify when it isn't being used on a regular basis. If you're looking to make a small or infrequent number of prototypes you can outsource your 3D printing. Look for a provider with recent and job-appropriate hardware (like the Stratasys F900, built for manufacturers) and a wide range of 3D printing materials for the most realistic prototypes possible.
You need to introduce a new idea through 3D printing
If a picture is worth a thousand words then a 3D model is even better. Bringing your models to life with 3D printing gives stakeholders a tangible representation of your idea and makes it easier to sell. It can also be a helpful starting point to build off of – you essentially have your first prototype ready to go!
You need more capacity
Even larger companies can struggle with capacity. 3D printing part services can complement your in-house printing and help fill gaps in production. This is especially helpful during peak production times (especially if you have seasonal demands) and doesn't require a permanent investment like new staff or hardware. Services can be utilized as-needed to keep workflow running smoothly.
You need a job done fast
Despite the time needed for delivery, 3D printing services can sometimes be faster than printing in-house. Talk to your provider about their typical turnaround and the models of 3D printers they use – they may have models with larger build sizes, or that can print several parts simultaneously.
Finding the right 3D printing parts services
Here at Fisher Unitech, our print services are set up to accommodate a wide range of industries, including aerospace, manufacturing, and medical. We utilize a wide range of 3D printing materials including PolyJet and FDM, as well as 3D metal printing. For direct part services, we also offer tooling and molding.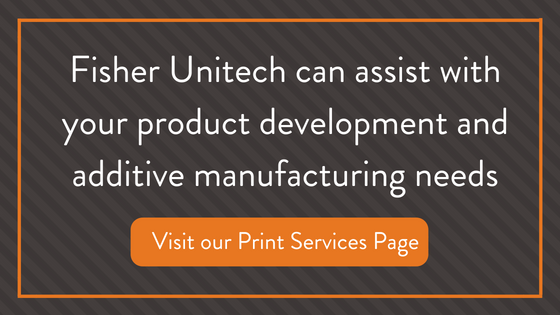 Related Articles
3D Printing Uses in Business: How are Top Companies Taking Advantage of 3D Printing Technology?
Medical Device Makers Use 3D Printing to Save Time, Money, and Relationships
PolyJet 3D Printing with New Vivid Colors
The Secrets of SOLIDWORKS Service Packs
About the Author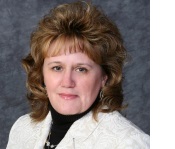 Lisa Hannon is a marketing manager at Fisher Unitech. She develops content for 3D printing topics that have an impact across all industries that are researching ways to maximize getting products to market faster as well as cost savings with 3D printing solutions. Lisa has worked as a marketing management professional since 1998, most recently with Stratasys. You can follow her on Twitter: @lmci37.