AM Impact on Healthcare and the Digital Anatomy Printer
In mid 2019, the American Medical Association released new provisions detailing added insurance codes covering healthcare applications related to 3D printing. The Common Procedural Technology (CPT) codes establish a standardized method for line item billing and can make it easier for hospitals to provide services which use additive manufacturing or other emerging technologies. As the drive for personalized care ramps up within the US healthcare system, the solutions on the market which enable these services followed suit. Manufacturers of equipment have the unique opportunity to push the boundaries of intra-hospital 3D printing by tailoring hardware, software, and material solutions which are suitable to the needs of clinicians.
Stratasys Digital Anatomy Printer
Establishing a new status quo for ultra-realistic anatomical simulation, the Digital Anatomy Printer (DAP) combines three new custom-tailored materials on the Stratasys Polyjet J series platform to provide 100+ anatomical presets. These materials have been tuned and are processed with enhanced voxel based software, unlocking a new level of surgical simulation. Anatomical structures and their respective morphologies are represented by tactile biomimicry printed on the voxel scale that previously could only be repeatably provided by using cadavers or expensive devices (which in many cases are one time use). For trainee's in the healthcare field, it's a rare opportunity to experience the true feeling of suturing or cutting bone without real life risks and repercussions. In a training hospital setting, it might be dreadful to discover you are the patient of a resident performing their first ever transcatheter valve replacement.
New Materials on the Digital Anatomy Printer:
GelMatrix™ (FLG110) – A gel-like support material for easy removal from blood vessels with inner diameters as small as 1mm and wall thickness as low as 1.5mm.
TissueMatrix™ (MED310) – The softest translucent material commercially available. Ideal for replicating the look and feel of heart tissue.
BoneMatrix™ (RGD516) – A strong, yet flexible, material with memory to maintain its shape.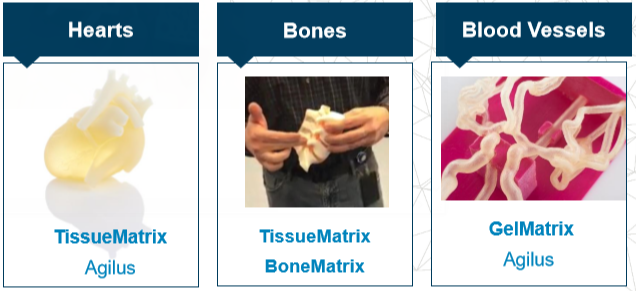 Each material (or sets of materials) have a range of associated applications and would be selected based on the needs of the user. For example, a medical device company looking to produce microfluidic testing devices may use GelMatrix so that they can create geometries with long internal cavities that can be easily cleaned out for flow testing. In contrast that material may be less important to a training hospital which may select TissueMatrix and BoneMatrix for printing cardiac and orthopedic models. The DAP comes preloaded with the following anatomies upon its release: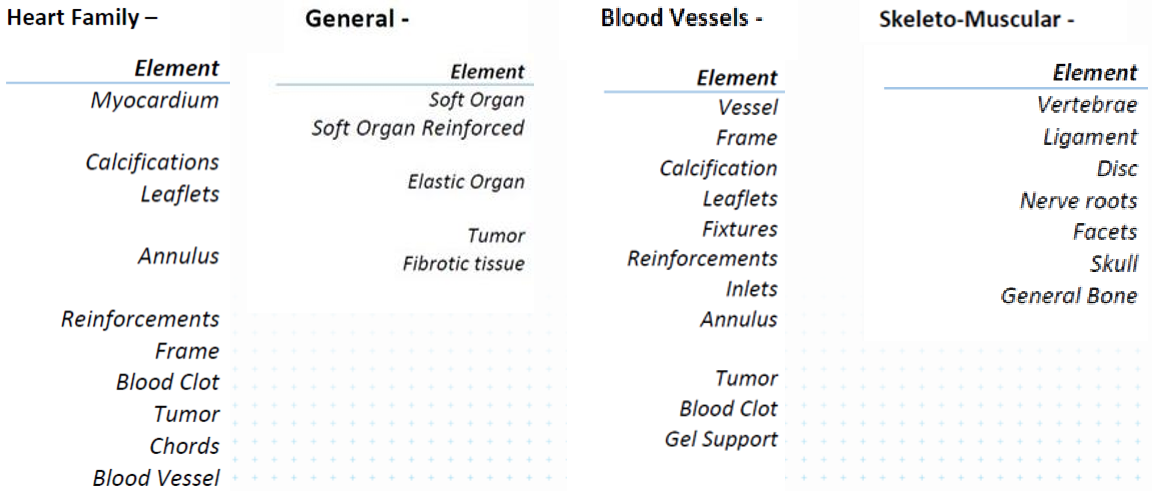 Being able to repeatably produce 'feels-like' models can make a tremendous impact on the quality of care provided — but another key highlight of this technology, as its applied to the field of healthcare, is its ability to reduce costs and shorten lead times. In the same way that rapid prototyping had a tremendous impact for the field of engineering, the biomimicry made possible with the digital anatomy printer can reduce 70% of costs for targeted applications. By bringing fabrication technologies closer to the location they effect, medical device companies and hospitals alike will be able to build greater agility in their efforts to provide solutions.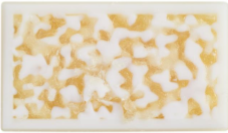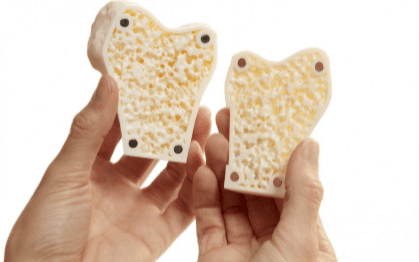 Additive manufacturing solutions such as the Digital Anatomy Printer by Stratasys are bringing healthcare into the age of industry 4.0 — and as the greater healthcare community harnesses the value derived by the applications, patients will ultimately be the ones to harness the benefits.
Danny Levy
Application Engineer, Manufacturing Solutions
Computer Aided Technology, LLC