Delivery Drone Soars with SOLIDWORKS 2018 at Design to Manufacturing Events
What do SOLIDWORKS 2018, an RV manufacturer, and a delivery drone have in common? The Fisher Unitech SOLIDWORKS 2018 launch events! The theme of our events this year is Design to Manufacturing. We are so excited about SOLIDWORKS 2018. Using the new software along with additive manufacturing technologies in our portfolio, we have developed an end-to-end story using these technologies that we'll share with you during the events.
So plan to join us at a Design to Manufacturing event in a city near you. We'll show you product demonstrations and real world examples of how you can apply SOLIDWORKS 2018 and additive manufacturing to your business to increase productivity, accelerate innovation, and get your great designs created. Keep reading to learn more about the events, how to find one near you, and a preview of our delivery drone.
How to use SOLIDWORKS 2018 and Additive Manufacturing together
Working in an industry where time is of the essence, it's important to get your product designed, tested, and manufactured in a smooth and efficient process. Having an end-to-end work environment in your office, including a 3D printing solution can reduce time, save on costs, and get your products to market faster.
At our Design to Manufacturing event you will learn all about what's new in SOLIDWORKS 2018 and you will get the bonus of seeing how we also use the software along with 3D printing. So if you are looking for how to use the technologies together, here is your opportunity to get your questions answered.
You will see a real-life use-case example about an RV manufacturing company that has designed their vehicle with SOLIDWORKS 2018 but have experienced a design change. You'll be able to see how additive manufacturing easily and inexpensively tested the design change and solved the issue without having to hold production by waiting for a part to be machined.
In our example, we used our delivery drone to deliver the 3D printed part for the design change and we can't wait to show it to you. We also used SOLIDWORKS 2018 and FDM (Fused Deposition Modeling) to 3D print the landing gear with a
Stratasys F370 from the latest F123 series. With a clear design and sturdy print, our drone was able to land safely and securely with our package for the RV manufacturer intact after lift off.
So whether you're with a company that has already implemented SOLIDWORKS but is new to additive manufacturing or with a company that has a 3D printing solution but is interested in seeing what's new in SOLIDWORKS 2018, you'll be able to engage with experts, learn how to optimize your design process, and see new solutions that simplify collaboration.
You won't want to miss this. See how it all comes together at a Design to Manufacturing event near you.
Related Articles
Office 3D Printing, Do You Have a Strategy?
Innovations in Medical 3D Printing: What You Need to Know
Optimize Your Plastic Parts and Injection Molds with SOLIDWORKS Plastics
LIKE WHAT YOU SEE?

About the Author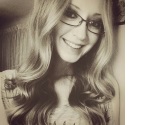 Angelle Erickson writes about how companies are using innovative technologies, such as 3D printers and SOLIDWORKS software to increase productivity, improve product development processes, and maximize business potential.