DGSHAPE by Roland's MDX-50 Benchtop CNC Milling Machine for Prototypes and Production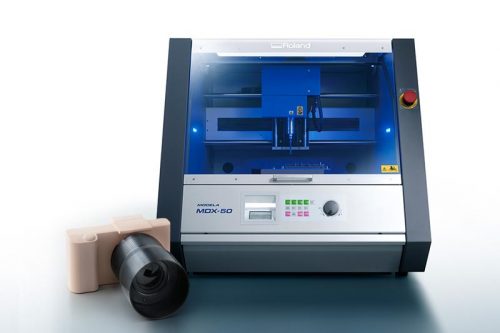 The MDX-50 from DGSHAPE by Roland is a 2.5 axis CNC milling machine designed for in office use. Fully enclosed cutting area [ 15.8" (X) x 12" (Y) x 5.3" (Z)] with a 6-station automatic tool changer makes this desktop mill perfect for subtractive rapid prototyping. The Machine was designed to be easy to use for hobbyist projects or for medical and dental prosthesis. Roland enables designers and engineers to create a variety of products out of resins such as chemical wood or modeling wax. (ABS, POM, Nylon, Plastic Foam, Modeling Wax, PVC, Plywood, Hardwood, Acetal) Making it a very friendly towards offices, schools and studios.
Every Tool has a use and its niche application, when it comes to the MDX-50 the high accuracy and end use material properties really sets it apart from other rapid prototyping devices. Outsourcing small prototypes to a local job shop can quickly run up a large tab as you iterate through the design process.
Every Roland Desktop CNC Mill comes with a user-friendly wizard-based CAM Software called SRP. Which can be used by users of all CNC skill levels, from a basic 1 to 5 step process to the advance options which let you take a great degree of control. SRP player really excels by allowing users to import STLs and then go through the 5-step process to output a cut file. For the advance users you can run G-code from your current CAD CAM product. Whether that product is SOLIDWORKS CAM, or CAMWorks.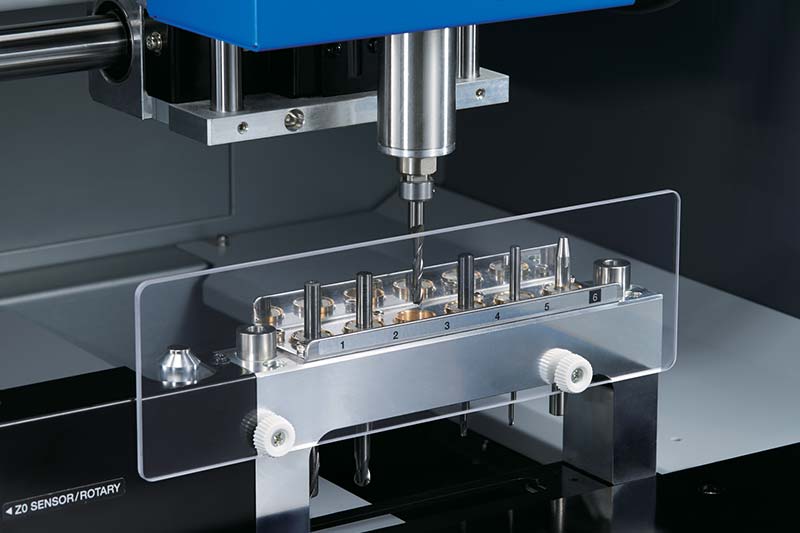 The MDX-50 comes with a six station tool changer for non-stop milling. This allows users to run multiple passes, starting with larger quarter inch bit to rough out the design, then automatically swap to the next size down an eighth inch to start putting in detail, sequentially until you end with your one -sixteenth or one thirty-second inch bit to put in the fine details. This tool changer really is a game changer, this allows you to launch 40 hour or 60 hour cut programs and not have to worry about being around to change the bits.
If you think the MDX-50 is the perfect tool for your business, be sure to contact us here at Computer Aided Technology!
Keith Weber
Application Engineer for Manufacturing Solutions
Computer Aided Technology, Inc