Driving Innovation in the Automotive Industry: Prototypes, Tooling and More
Since the days of the assembly line, the automotive industry has been known for driving innovation by adapting to changing consumer needs and taking advantage of new technologies. Today, the future of the automotive industry is strongly connected to the innovative power of additive manufacturing and the many ways it can save time and money. SmarTech Publishing expects the overall automotive additive manufacturing market to reach revenues of $5.3 billion USD in 2023, with a growth to $12.4 billion by 2028.
How is this possible? Additive manufacturing drives innovation for automotive and other industries by working faster, cheaper, and more efficiently than traditional processes, allowing companies to produce everything from prototype parts to end products. Here's what you need to know about additive manufacturing in the automotive industry, and what you can expect in the future.
Automotive Prototype Parts and Models
Currently, the most common use of additive manufacturing in automotive is prototyping. Designers and engineers can use 3D printers to create complex designs much faster and easier than traditional manufacturing methods, which typically require the assembly of multiple components. Strong 3D printing materials such as nylon, carbon fiber, and Ultem can be used to address wear and heat concerns, allowing designers to create and test prototypes that are more durable and cost-effective than those made conventionally. Leveraging additive manufacturing in the prototyping process enables designers to move through iterations (and ultimately get to market) faster.
This technology is not just limited to giant automotive manufacturers – everyone from startups to household names can leverage 3D printing technology. Virginia-based startup Lumenium, for example, was burdened by long lead times, high costs, and heavy parts when machining engine prototypes. By using Desktop Metal's Studio System, Lumenium was able to get prototypes faster and at a lower cost than through traditional machining, and expect that additive manufacturing could help cut design iteration in half in the future.
Automotive Tooling
We've written about 3D printing in the automotive industry before, including its influence in design and automation. With a growing demand for lighter and stronger parts, designers have been leveraging additive manufacturing to create automotive tooling such as injection molds, jigs, and fixtures – and less than a year later, that trend continues to grow.
According to a Stratasys whitepaper on innovation in the automotive industry, up to 500 stations in every assembly plant will use approximately $2500 worth of hand tools, jigs and fixtures when utilizing conventional tooling. In contrast, additive manufacturing can produce the same automotive tooling at a cost-savings of up to $1500 per component. The tooling produced with additive manufacturing is not only more cost-effective but is also typically lighter and more durable than tooling made with conventional methods. This helps improve accuracy and create less wear and tear on the overall system.
We can expect innovative companies to continue the adoption of additive manufacturing in the tooling process and expect it to be integrated even further in an effort to encourage cost-savings.
Mass Production
Although currently not as common, additive manufacturing is also finding its way in the production of end-use parts. According to 3dhubs.com, 3D printing materials such as nylons, resins, waxes, and photopolymers can be used to create parts ranging from battery covers and air conditioning ducting to front bumpers and dashboard interfaces. Teams like TransFIORmers have used additive manufacturing to gain a competitive edge by creating lighter and more effective parts (in this case, a wishbone front suspension component). We expect the use of additive manufacturing to create end-use products to continue growing as companies discover new ways to innovate with 3D printing.
The Future of the Automotive Industry
There's no denying that the future of the automotive industry is tied closely to additive manufacturing. Continued innovations in the 3D printing industry – including new materials, printers, and techniques – will continue to change the way companies can design and create. To remain competitive (or simply stay relevant) you too will need to adopt a smarter and faster way to work. And although it can be overwhelming to approach the wide range of 3D printing solutions, the time to jump in is now.
To learn more about how additive manufacturing will impact the future of the automotive industry, you can download the "Additive Manufacturing Breaks Innovation Barriers" eBook below.
Related Articles
Jigs and Fixtures: Changing the Factory Floor with 3D Printing
What to Look for in a 3D Printer: The Best 3D Printers by Industry
The Automotive Industry Continues to Drive Additive Manufacturing Solutions
FDM Additive Manufacturing and It's Impact on the Automotive Industry
About the Author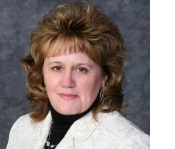 Lisa Hannon is a marketing manager at Fisher Unitech. She develops content for 3D printing topics that have an impact across all industries that are researching ways to maximize getting products to market faster as well as cost savings with 3D printing solutions. Lisa has worked as a marketing management professional since 1998, most recently with Stratasys. You can follow her on Twitter: @lmci37.