Get a Sneak Peek of SOLIDWORKS 2019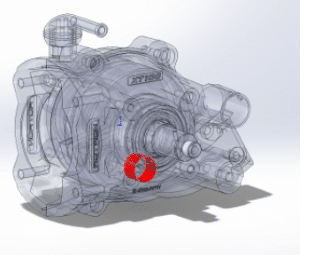 When SOLIDWORKS World 2018 came to a close back in February, attendees were able to witness one of the most anticipated announcements – a sneak peek of SOLIDWORKS 2019. Every year, SOLIDWORKS offers a sneak peek of new features and enhancements to come in the next release of the 3D CAD software.
Here's what we know so far about the release of SOLIDWORKS 2019, and potential features and functionalities. New features or changes may happen with time, so be sure to check back!
SOLIDWORKS 2019 New Features
Handwritten markups in your SOLIDWORKS files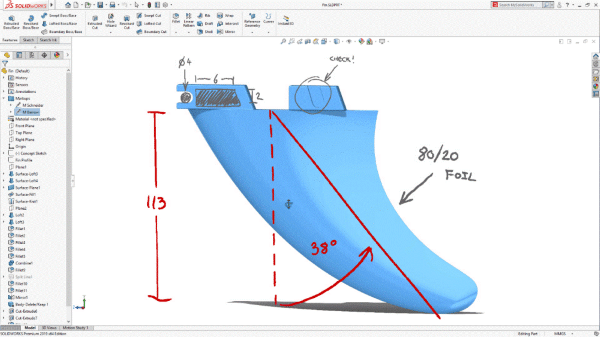 SOLIDWORKS 2019 3D Markup allows users to put in their own handwritten notes and marks that will be saved when you save the model.
3D textures to existing bodies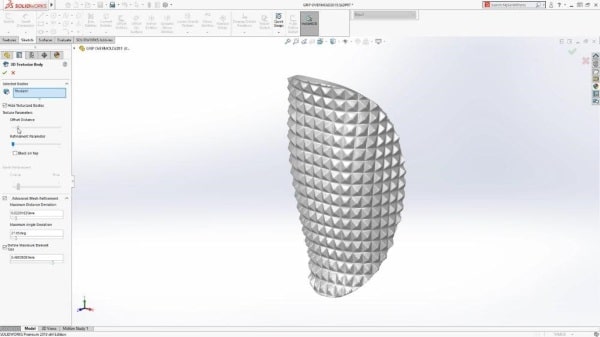 Designers can quickly and easily take their existing solid design and add a 3D texture to demonstrate to customers what the product will look like in real-life.
Topology Study and Mesh Slicing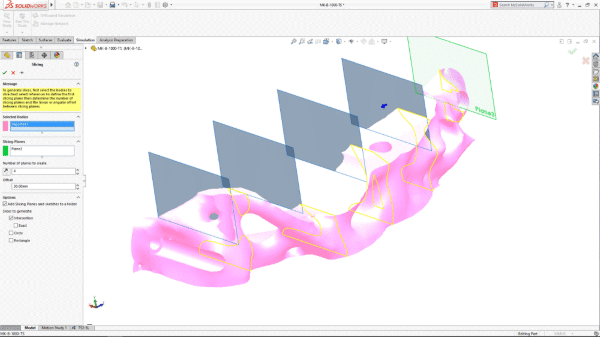 With the release of SOLIDWORKS 2019, users will be able to create sketch slices of their mesh body at regular intervals for downstream features.
Group Mates by Existing Status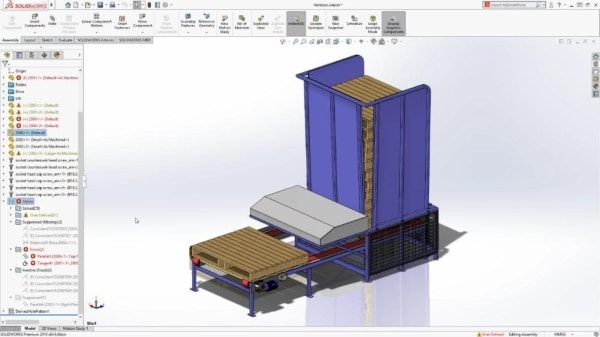 This new feature makes managing your mates easier and allows users to group errors as well as suppressed, inactive, solved and over-defined mates together.
Partial Fillet/Chamfers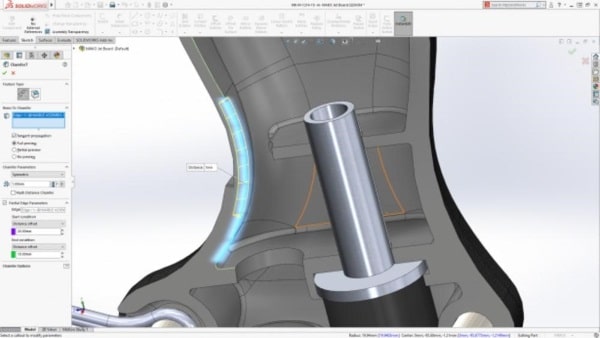 SOLIDWORKS 2019 users will be able to foreshorten their fillet or chamfer along any edge by adjusting the distance, percentage, reference, and drag handle offsets.
Virtual reality support for eDrawing viewer

SOLIDWORKS 2019 is adding virtual reality support for the eDrawing viewer. SOLIDWORKS also partnered with Augmented Reality company Meta which allows users to view their models in Virtual Reality.
SOLIDWORKS Visualize DeNoiser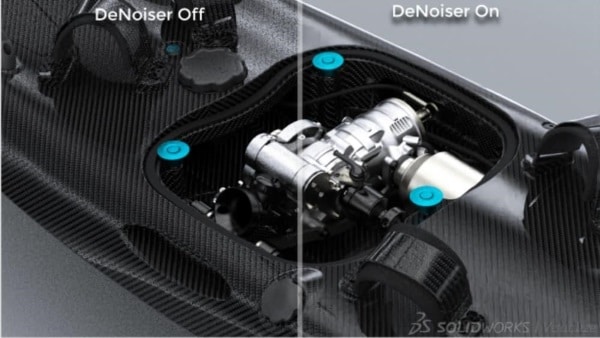 SOLIDWORKS Visualize is incorporating NVIDIA's AL-based Optix "denoising" technology to rapidly provide photorealist renderings.
Assembly Defeaturing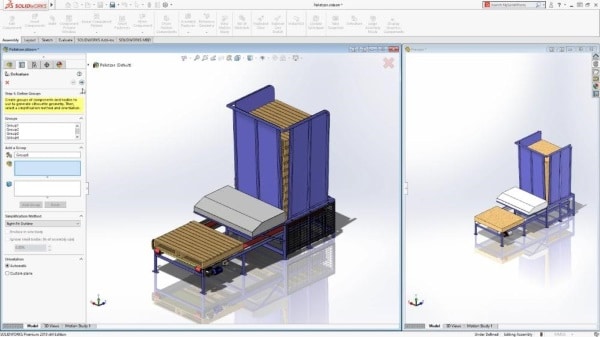 Users of SOLIDWORKS 2019 will have the capability of defeaturing assemblies. This allows users to preserve the shape and boundaries of an assembly while hiding intellectual information that you may not want to share.
Multi-Body part interference detection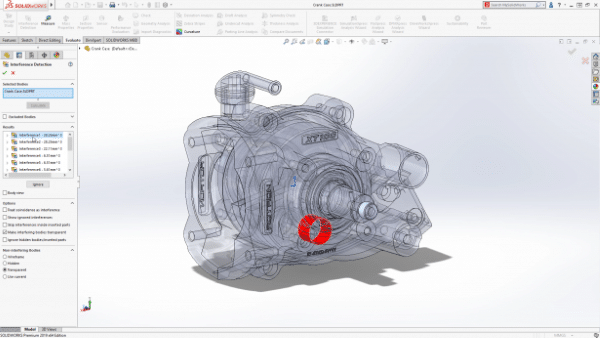 Interference detection currently checks to see if Assembly components overlap each other. In 2019 this functionality will be available for multibody Part files as well.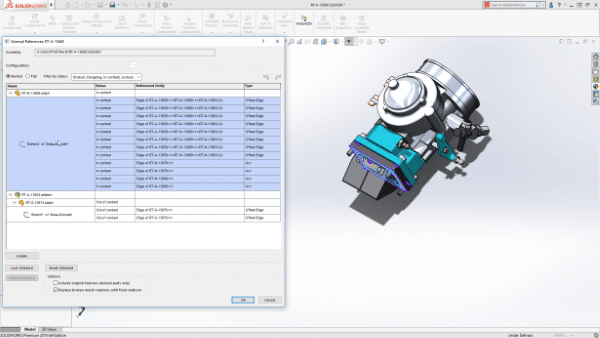 The user SOLIDWORKS 2019 user experience will see some improvements.
And there you have it! I hope you enjoyed this sneak peek of SOLIDWORKS 2019. As a reminder, everything that was shown at SOLIDWORKS World 2018 is just a preview, and new functionality is always changing and not necessarily guaranteed to be in the release of SOLIDWORKS 2019. But, knowing how many customer-driven enhancements come out each year, I'm truly excited about the upcoming release.
Get more information about SOLIDWORKS 3D CAD software here.
About the Author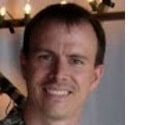 Ken LaVictor's background is in mechanical engineering and machine design. He received his BS in Mechanical Engineering from Lawrence Technological University. He also received his MS in Systems Engineering from Oakland University. He has worked in the industry for about 16 years, implementing SOLIDWORKS in two previous companies before joining Fisher Unitech as an Applications Engineer. Since joining Fisher Unitech in 2004, Ken has received numerous certifications, including the CSWProfessional and CSWExpert, as well as being one of the first ten in the world to receive the Elite AE award. As an Application Engineer, Ken's focus is on pre-sales support, training, and implementation of SOLIDWORKS 3D CAD and SOLIDWORKS Simulation software.