GoSCAN Scanning Tips
The GoSCAN 50 and 20 are very versatile machines. They collect the surface data by projecting out a square of structured light, it looks a lot like a QR code, and figures out what the surface shape is based on the distortion of the pattern. Because of this type of scanning the scanner can collect texture data and also track the objects geometry and natural features. This lets the scanner be able to scan large parts without needing to apply any tracking targets at all if the object has enough unique features on it for the scanner to reference.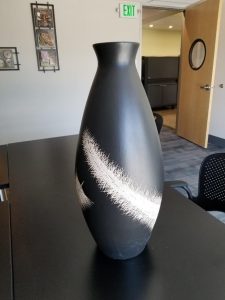 The issue people can run into is that, because it can be used without targets, they try to deliberately use no targets on the part. This can be an issue, especially when trying to scan smooth objects without very many unique features or that are very symmetrical. This can add unneeded frustration and time to the scanning process because the GoSCAN is capable of using geometry for tracking and target stickers at the same time.
A typical process of scanning without any targets involves scanning the object slowly so it can acquire and follow any geometry of features and when the scanner inevitable loses track of its position at some point you need to help it resume from known data. This can be done either by, going back to an area that you previously scanned and continuing to scan that section until it recognizes the location and snaps back on, or pausing for a second to use the 'Resume Scan' option to tell the scanner where you are going to be trying to resume from. Using the button helps to narrow down what part of the object it should be looking at to snap to.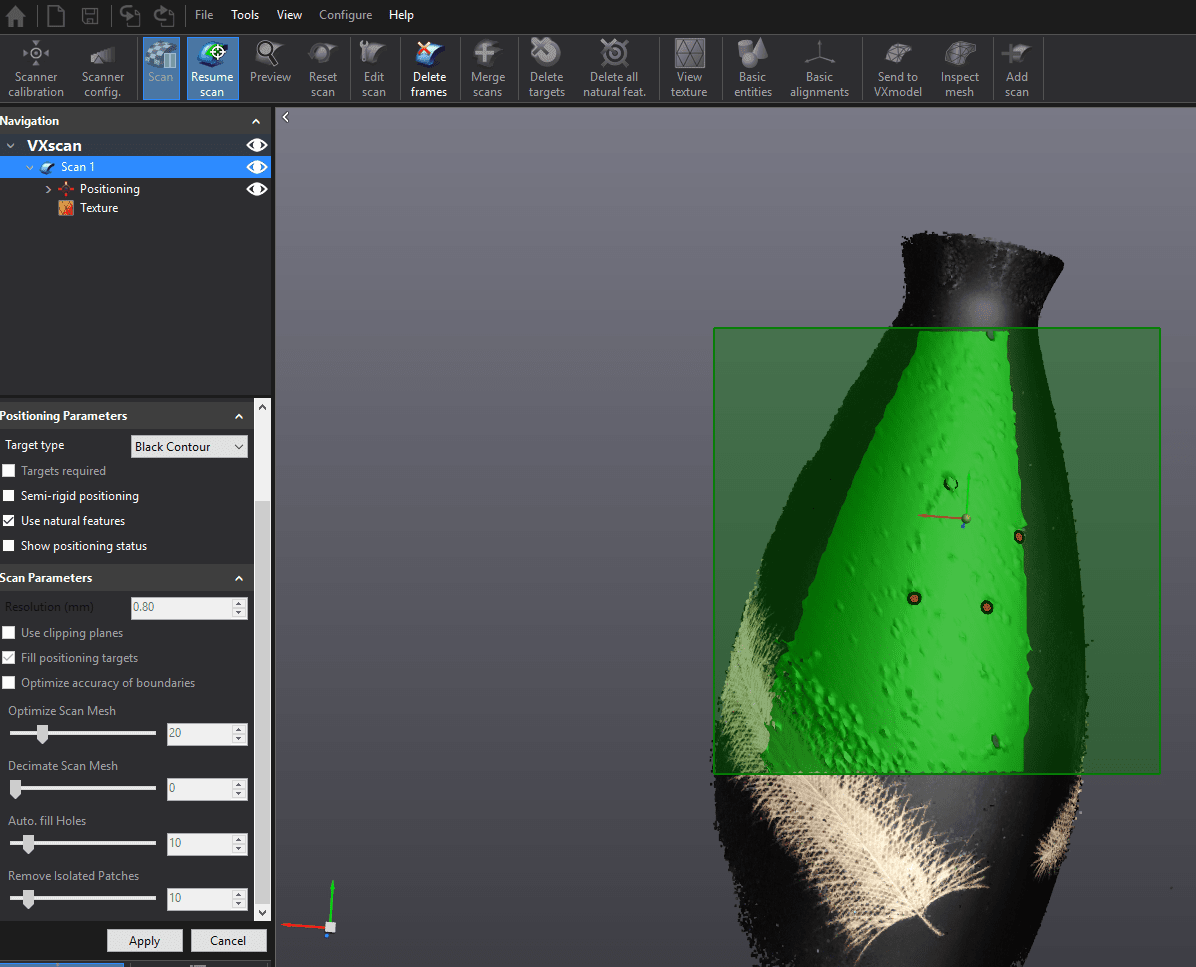 An option that makes this process easier and faster is to just add a few small clusters of targets around on your part. Make a little grouping of about 4 targets on the part in different areas. The targets are extremely easy and fast for the scanner to recognize, so when you are scanning an area and the scanner loses track of its location, you can just sweep your scanner back to the nearest group of targets and it will immediately lock back onto the part and you can continue scanning hassle free. The hybrid approach is generally the fastest and easiest approach to using the GoSCAN and makes for very short prep and clean up too.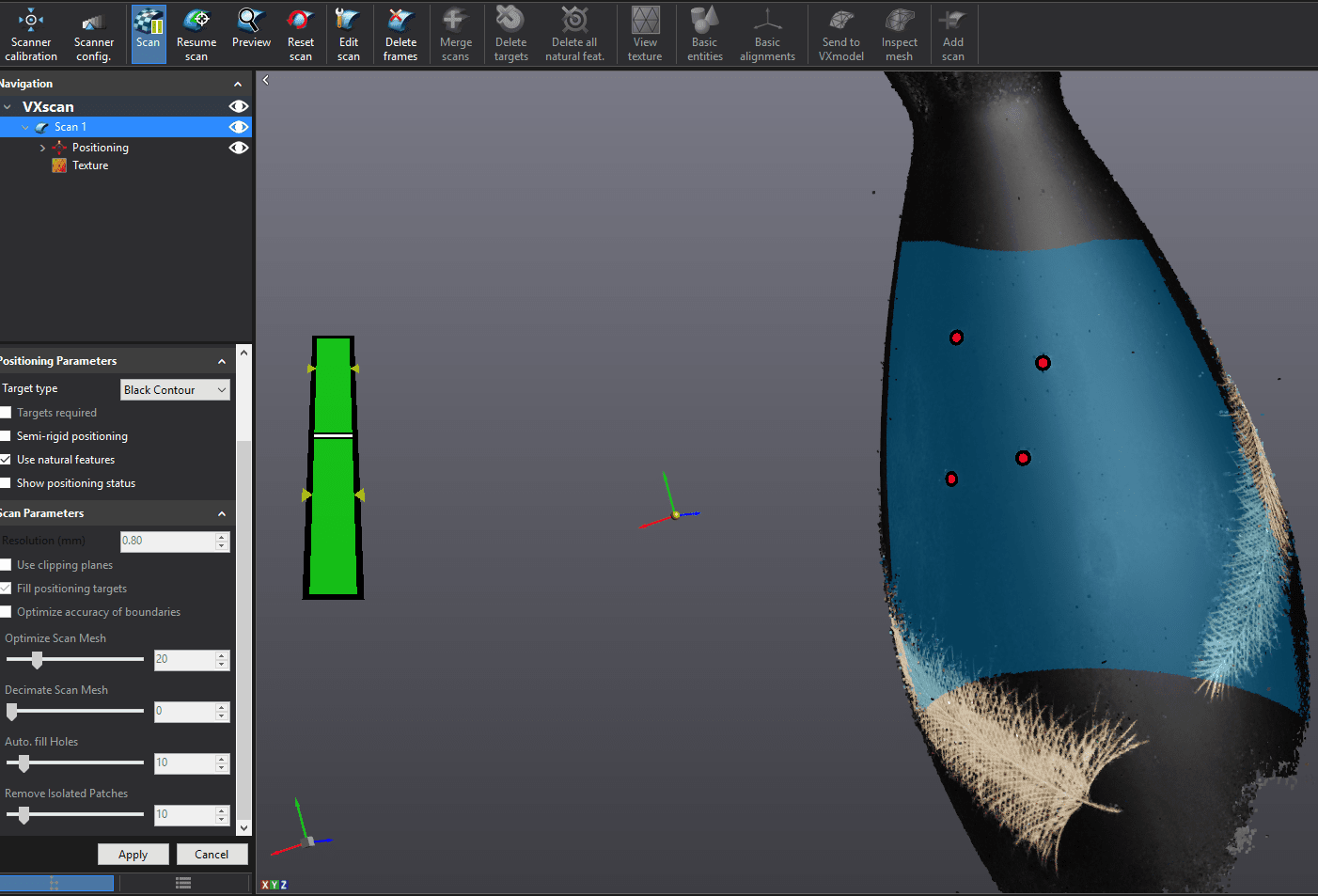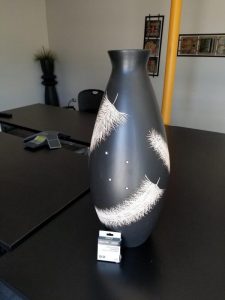 Tim Crennen
Applications Engineer, 3D Printing and 3D Scanning
Computer Aided Technology, LLC