Happy holidays! Using SOLIDWORKS to design a ring.
My sister is a fan of the Harry Potter series and for Christmas I created an inspired design in SOLIDWORKS and 3d printed it. The ring depicts the Deathly Hallows and Harry's glasses. To create this I used a lot of wrap features and combines with a little bit of surface modeling.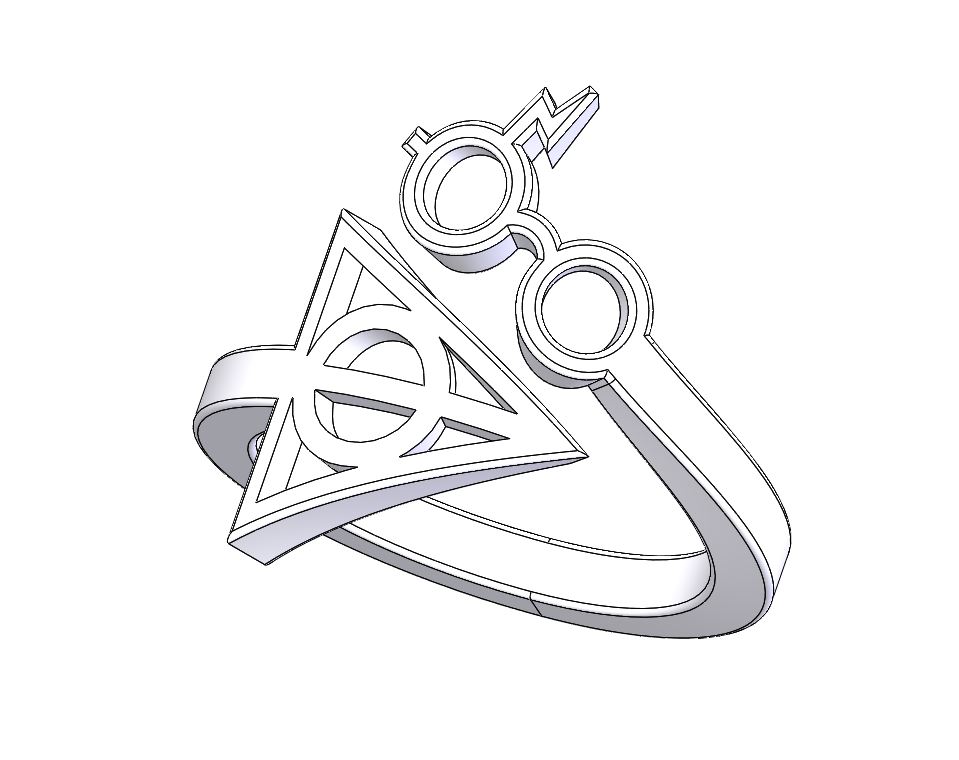 The most important feature was the internal diameter so I started with that. Then I added .100" all the away around for strength. The outer diameter is where I put my wrap feature so I didn't distort the shapes I had created. This leaves a hole in my cylinder.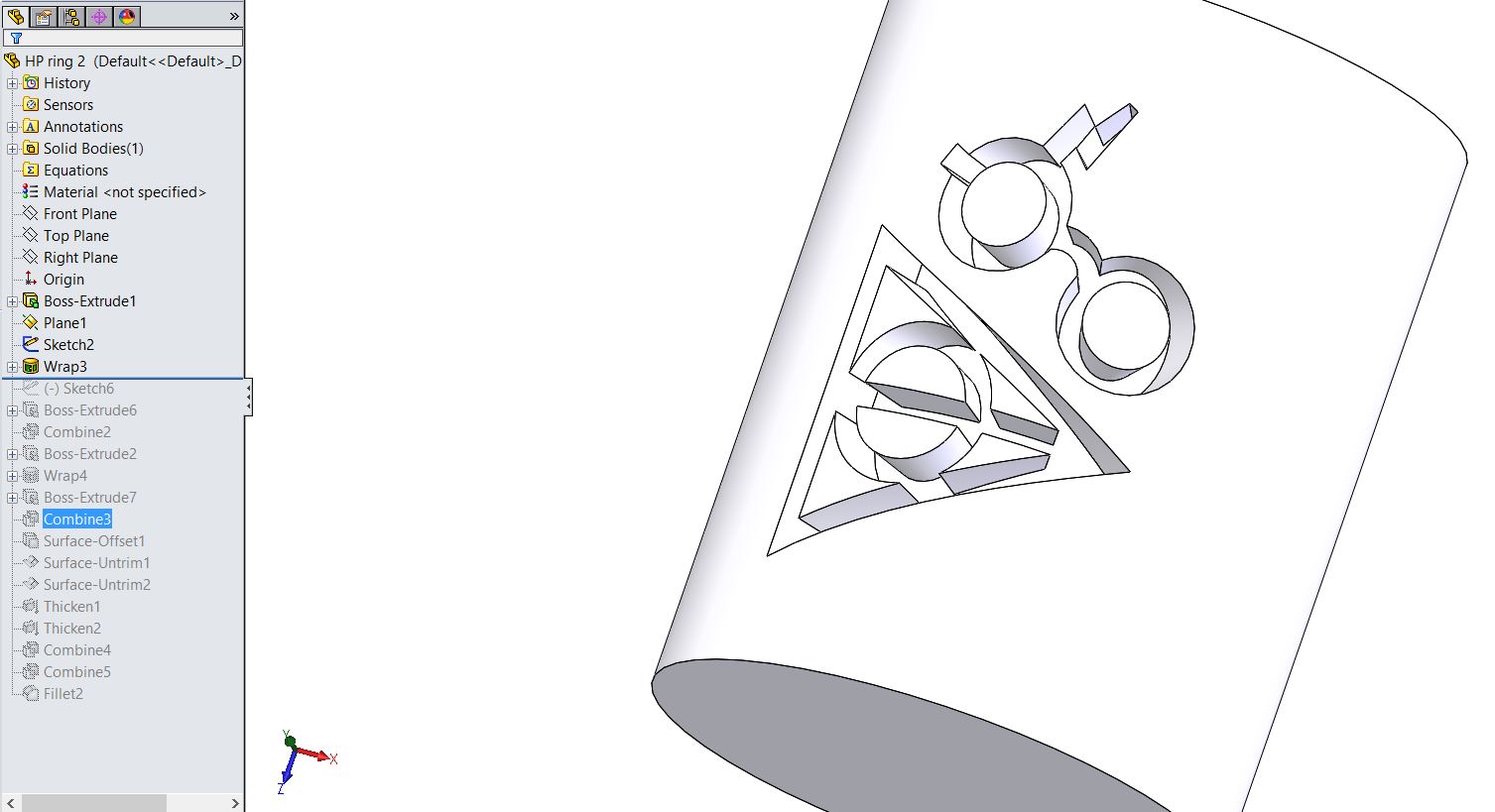 I then extruded a second cylinder and turned off the merge check box.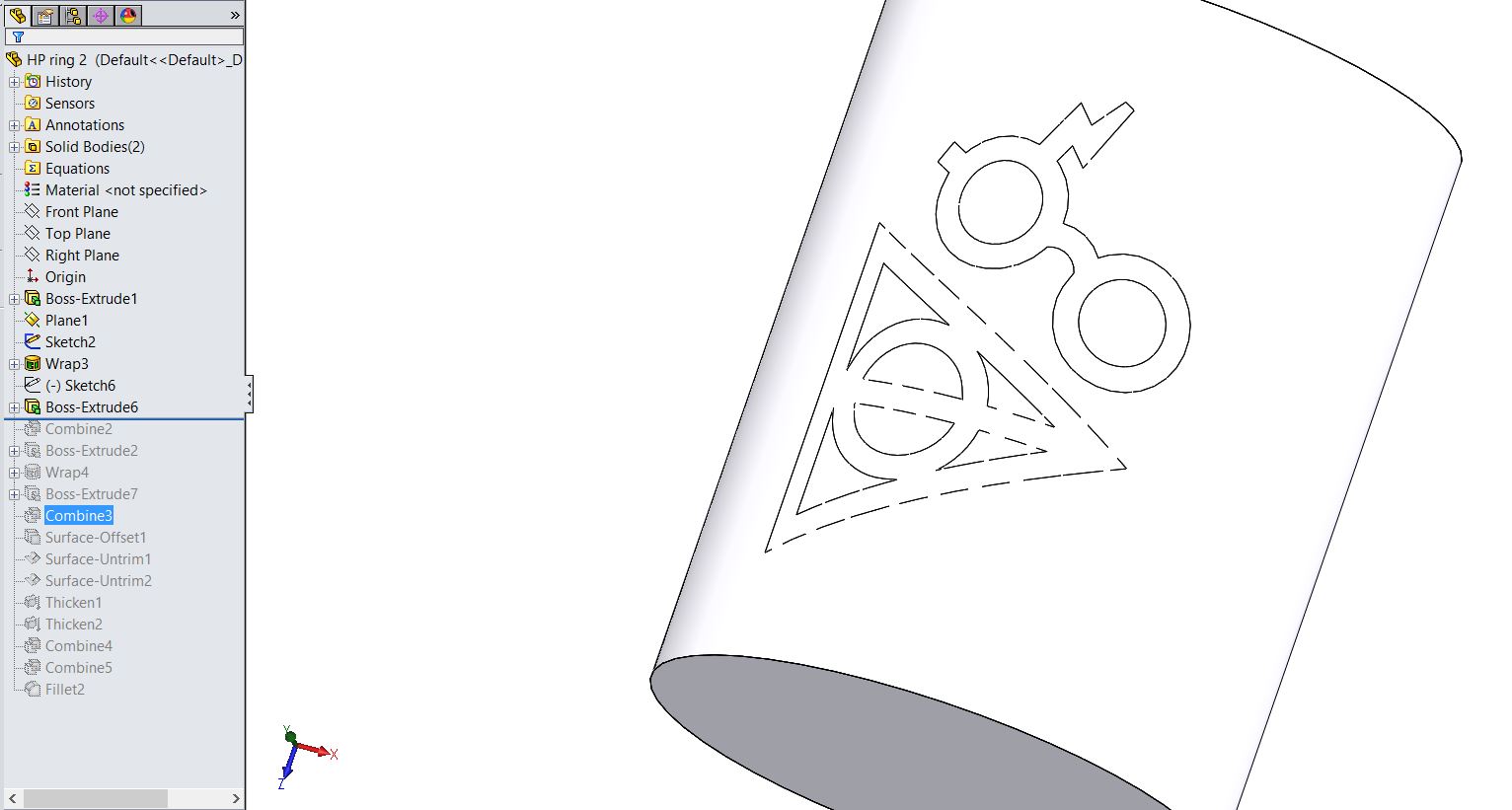 By using insert -> features -> combine I am able to be left wtih the opposite of the cut out I made with the deboss wrap command.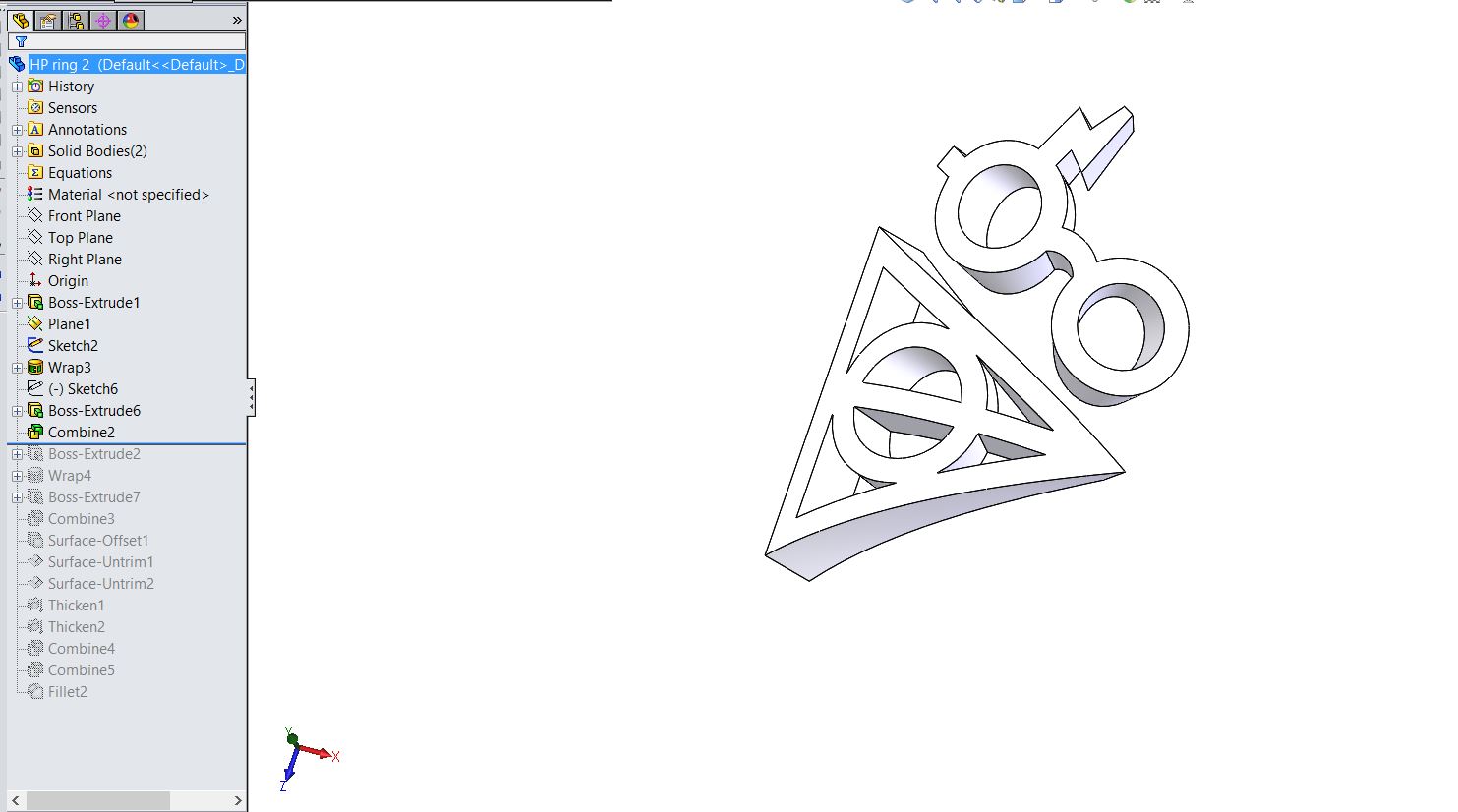 I did the same step with the band. I wanted to create more stability so I added a wall so the symbols were not cut through. To do this I copy of the back surface of the two symbols. The untrim command restored the holes in the center of those surfaces. (Shown on the triangle symbol here)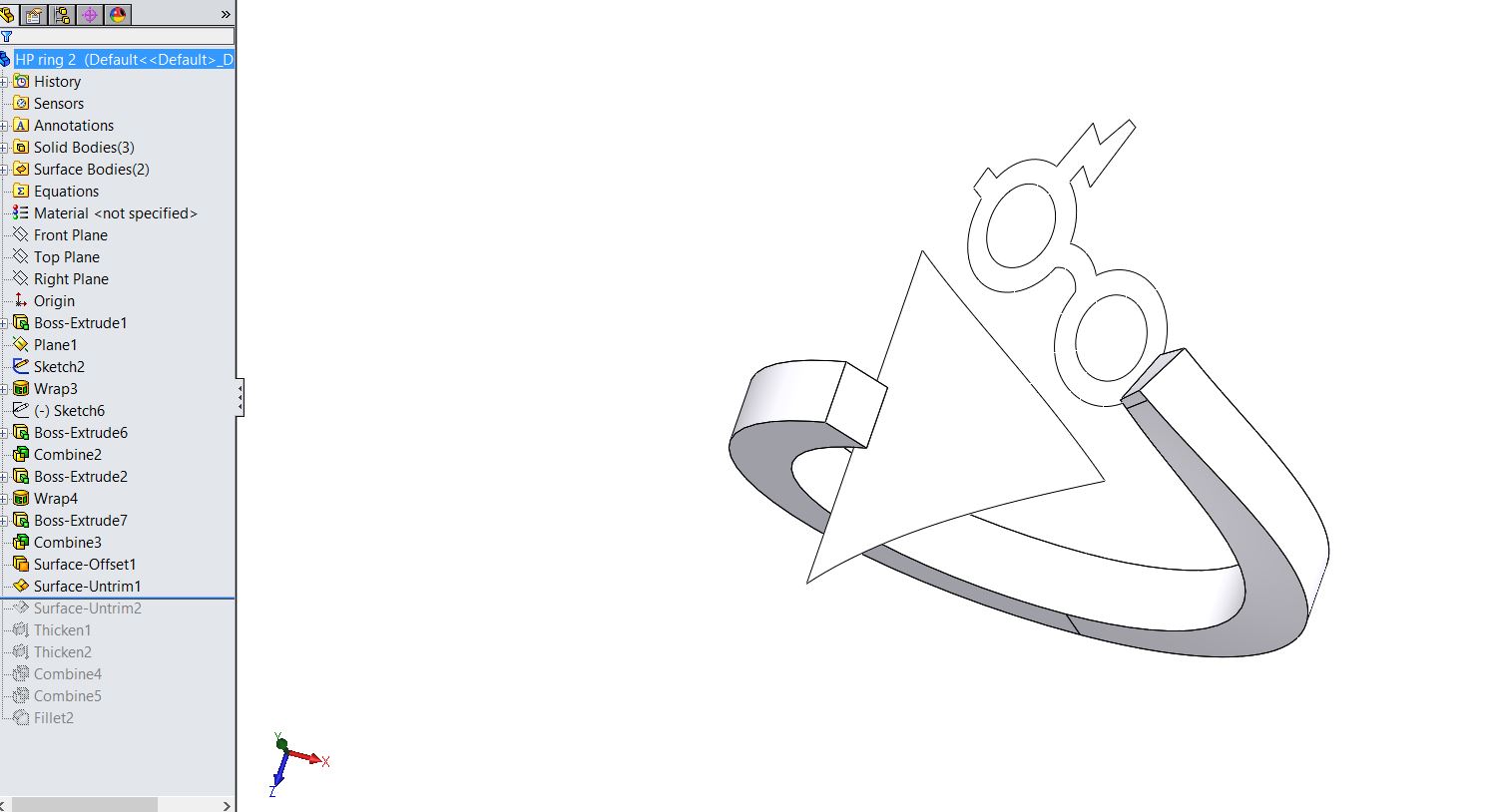 Finally when both symbols were untrimmed I gave them a thickness with the thicken command.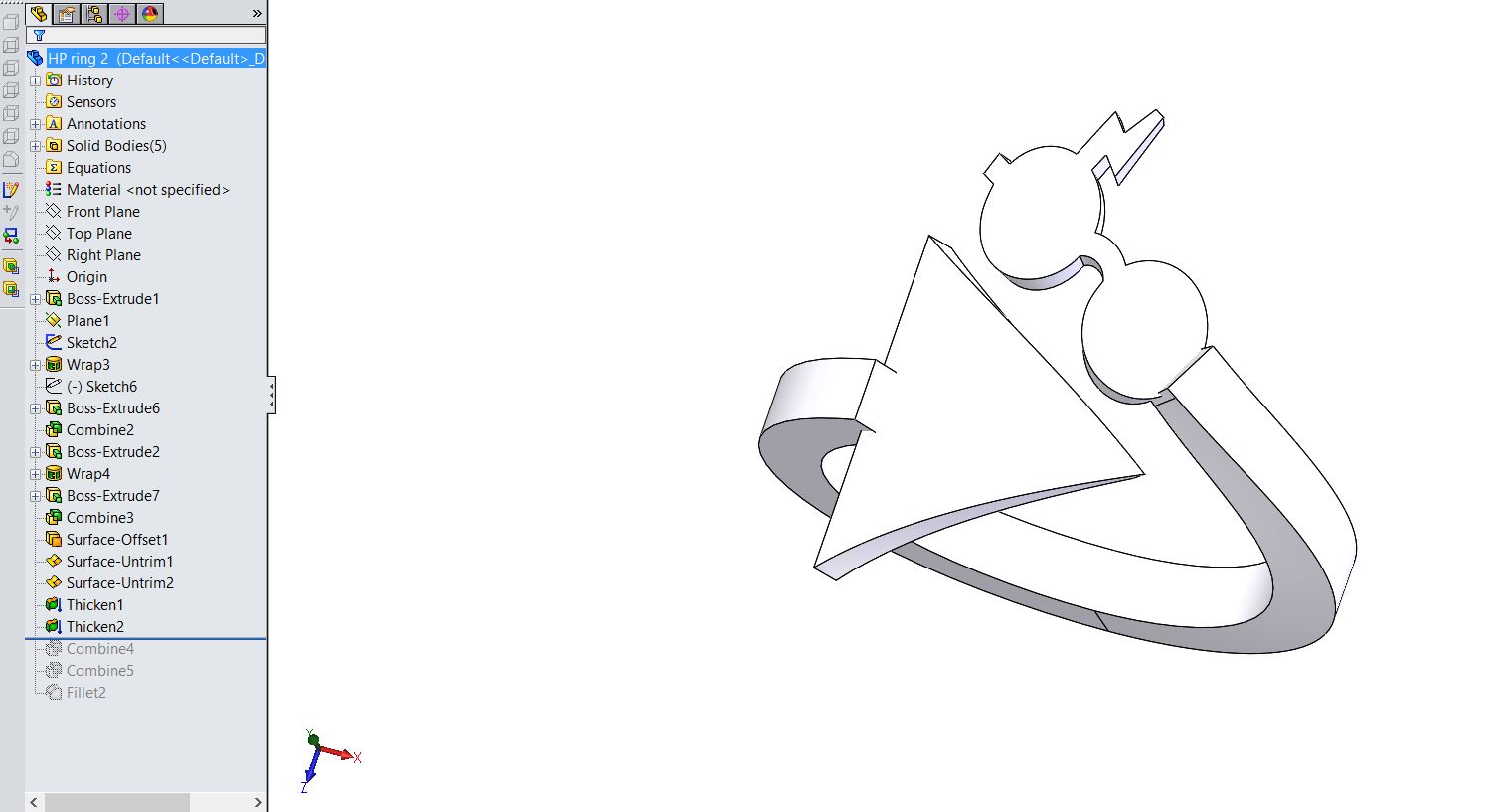 The final step was to combine all of the bodies together and add a fillet.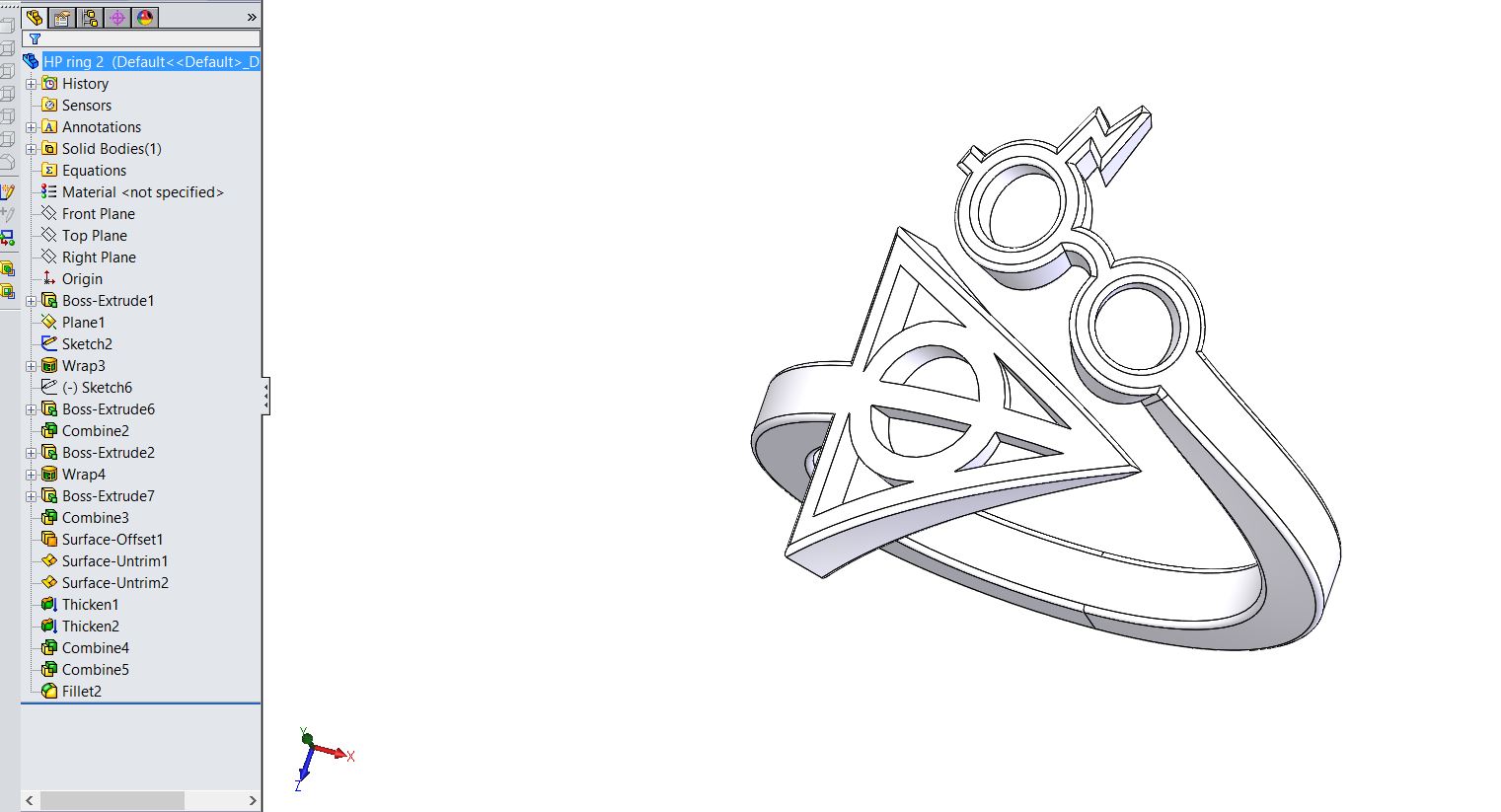 Happy Holidays everyone!
Jordan Nardick, Elite AE
Applications Engineer
Computer Aided Technology, Inc.