How Do I Open SOLIDWORKS 2019 files on My Cell Phone or Tablet Using eDrawings Mobile?
We at Computer Aided Technology (CATI) Technical Support recently had a customer call in to let us know that he could not open SOLIDWORKS 2019 files in the eDrawings app on Android. This was a known issue that was supposed to already have been implemented. So, how do you open SOLIDWORKS 2019 files on a Cell Phone or Tablet? There are two options.
1. Use eDrawings Mobile
As we investigated the issue, we confirmed with the R&D team that the fix is now available in eDrawings Mobile for Android version 7.3.6 (Also, eDrawings Mobile for iOS version 7.2.7). This is the first version that supports SOLIDWORKS 2019 files.

eDrawings is the only CAD viewer on Android phones and tablets, iPad, iPad mini, iPhone and iPod Touch that allows you to view native eDrawings files as well as native SOLIDWORKS parts, assemblies and drawings files. You can open the following file formats: Open 3D (EASM, EPRT, SLDASM, SLDPRT), 2D (EDRW, SLDDRW). A nice feature is that you have access to cloud storage services like Dropbox and Google Drive.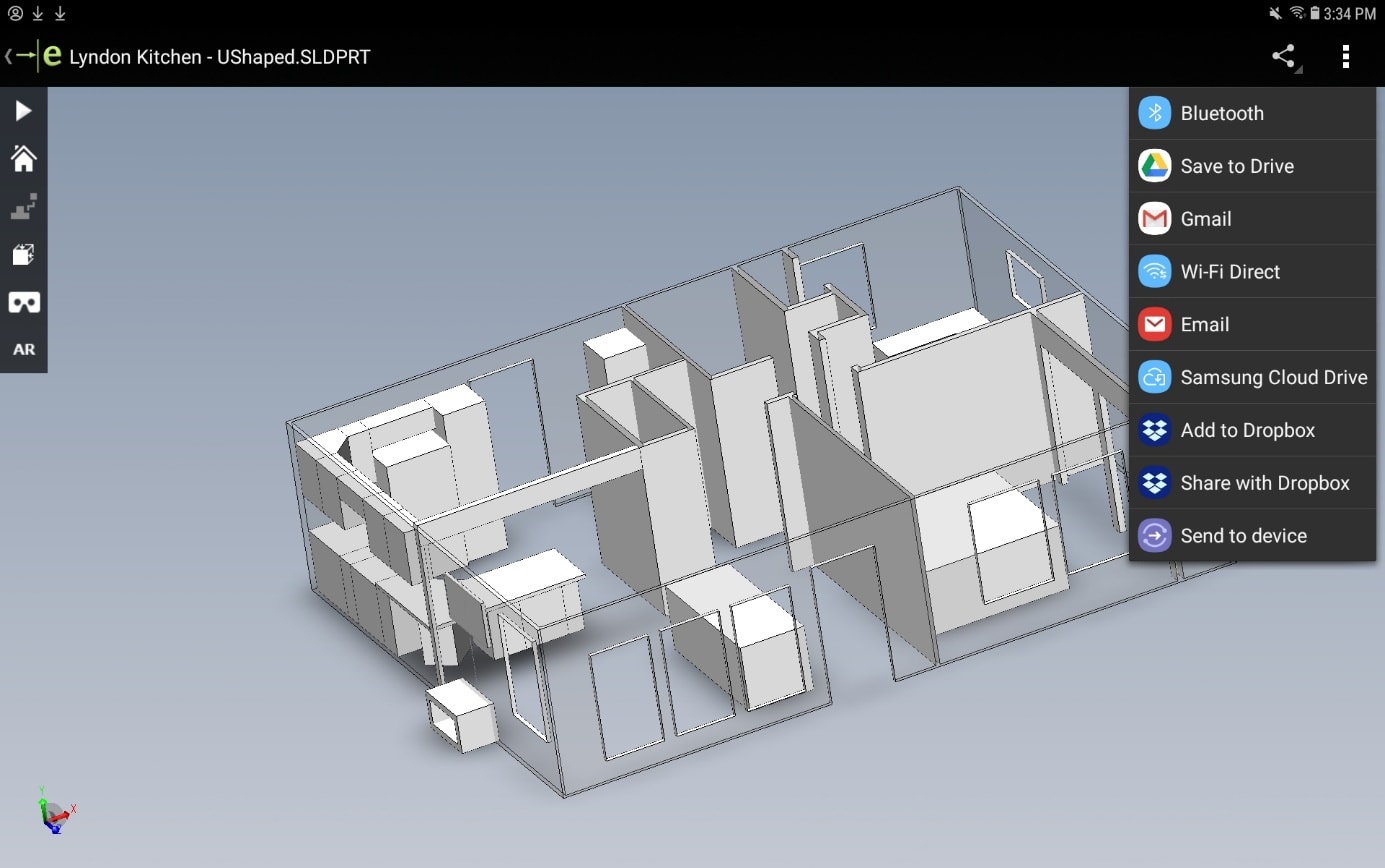 Note: There are some limitations of the $1.99 version. You have to upgrade to eDrawings Pro ($7.99) to get access to the Measure tool, cross sections, and markup capabilities. (For iOS users, eDrawings Mobile is $1.99 and eDrawings Pro is $9.99. So, just buy eDrawings Pro if you need the extra features.)
eDrawings Mobile works great and is very intuitive with easy to use touch control. To see eDrawings Mobile in action, click here to see a video goes through a quick show of eDrawings Mobile for Android.
2. Save As eDrawings Web HTML Files (*.html) file format.
eDrawings Mobile is a great tool and can be very helpful to your company and your customers. But we have also received the following request:

"We are looking for a way to show our 3D models in SOLIDWORKS to our customers. Requiring our customers to download software is not an option. Is there a way to send our customers a link to a webpage where they could view the 3D model in an applet of some kind?"
CATI Technical Support recommends that you use the eDrawings Web HTML Files (*.html) file format. (Go to File-Save As in eDrawings 2019. Pull down the Save as type menu. Select the eDrawings Web HTML Files (*.html file format.) The eDrawings Web HTML Files (*.html) file format option works well with the majority of current Internet browsers because it does not require the Microsoft® ActiveX® technology. ActiveX is a legacy Component Object Model (COM) and Object Link and Embedding (OLE) technology that new browser versions no longer support. We tested this out in multiple Internet browsers on PC's, Apple Safari for Windows, Galaxy S5, and an iPad 4. Here are our results!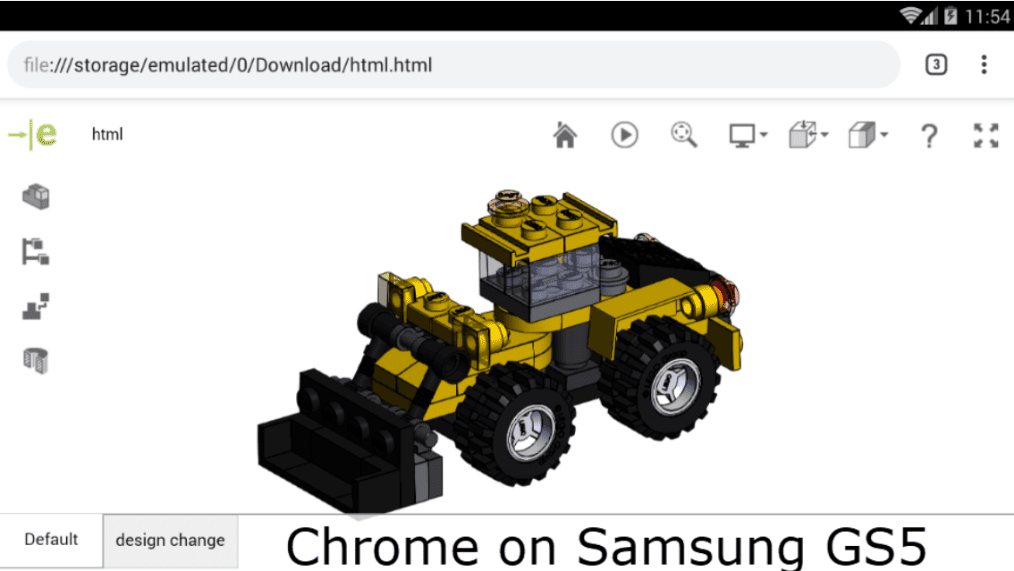 Neil Bucalo
CATI Support Engineer
Computer Aided Technology, LLC