SOLIDWORKS: How to Manage Circuits in Part Definition with SOLIDWORKS Schematic
How to Manage Circuits in Part Definition with SOLIDWORKS Schematic
Having the right part definition is extremely important to round out components and complete a project. In a past blog, I took a look at the way content (Content is King) can be added or created within the SOLIDWORKS Schematic tool. More specifically, I want to take a look at how importing a list of part references and new functionality can help you round out your parts list.
Import from the Manufacturer parts manager allows you to import that customized list of references in order to integrate them into the catalogs.

On launching the command, the Import Wizard opens. You need to select the file to import and establish the correspondence between the SOLIDWORKS Electrical and your data. All settings can be saved for future use.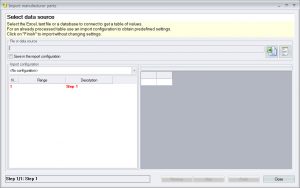 Once you have your parts in the database and sorted into their classifications, you realize there is one more step to take, circuits. Circuits are not imported during this process. In fact, even download content may not have the circuits you require.
When you import several manufacturer parts, circuits are not imported and you must to add them in each imported manufacturer part. To help you, you can use in the contextual menu of a manufacturer part, a specific Copy/Paste for the circuits.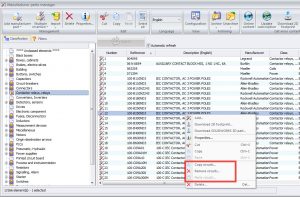 Copy circuits: Copies on the clipboard the circuits of the selected manufacturer part.
Paste circuits: Pastes the circuits present in the clipboard, to the selected manufacturer part.
Remove circuits: Deletes the circuits of the selected manufacturer part.
Now you can continue to design with confidence and speed!
Corey Kubichka
Electrical Product Manager
Computer Aided Technology