SOLIDWORKS: How to Use 3DQUICKTOOLS - Sketch Tools
How to Use 3DQUICKTOOLS – Sketch Tools
3DQPRESS and 3DQUICKSTRIP have always been the leading edge for customers looking to enhance SOLIDWORKS for Strip layout, Die, and Fixture design. In this blog, I am introducing an unknown feature called Sketch Tools.
In this blog, I will be explaining how Bounding Box sketch function works, but as you can see, there are several sketch tools functions the user can use to complete tasks faster.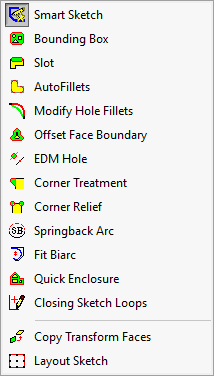 2. The Bounding Box menu has 5 areas to input information (Entities, Geometry, Orientation, Enlarge/Shrink, and Dimensions).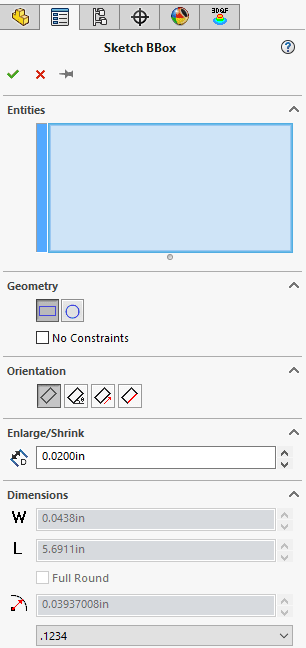 3. I have created multiple sketches to show the power behind the Bounding Box function.
4. Selecting the 1st line for Entities reference, the user can decide what type of offset to use (Rectangle or Circle). The Orientation has 4 selections, (None, By Angle, By Reference, By 1st selected line).
5. Enlarge/Shrink will offset the line, or lines selected that is in the same sketch or multiple sketches and the user can enter a negative value.
6. Dimensions allows the user to standardize the overall size including adding a fillet or a full round if the user selected rectangle geometry also setting the dimension precision.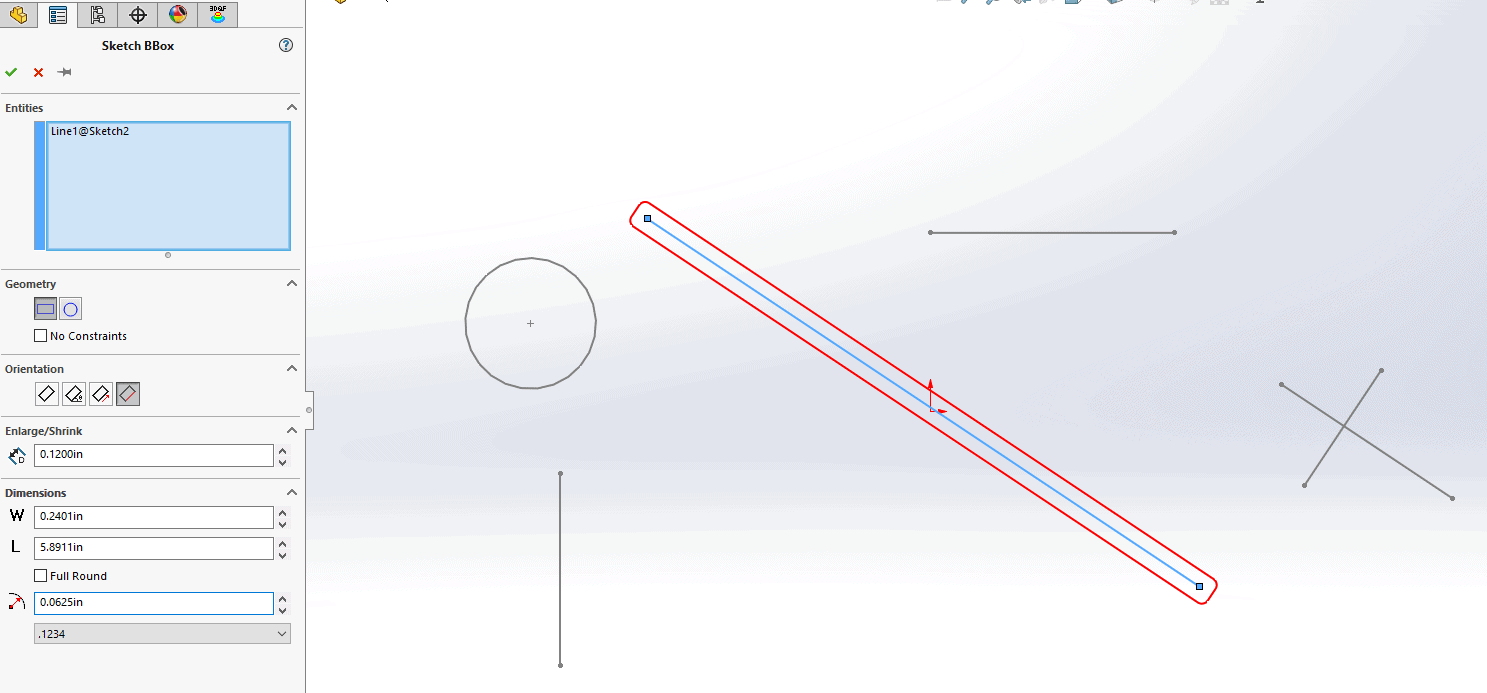 7. By selecting multiple sketches at once, the Bounding Box function will encompass all lines, by selecting the Angular Orientation, the offset will adjust to the angle that is set as needed.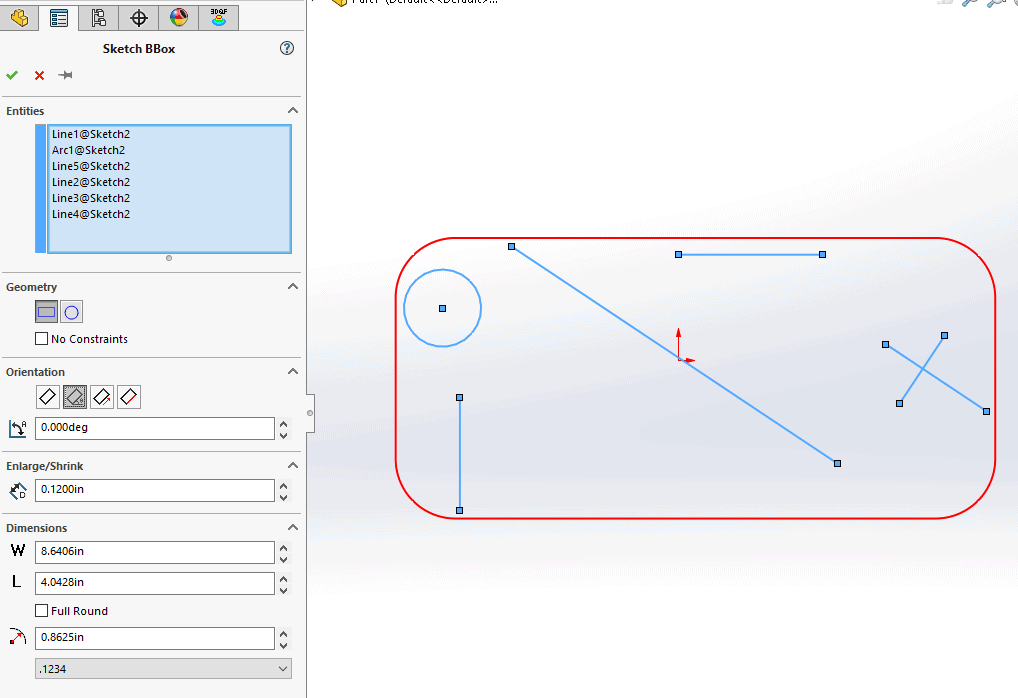 Thanks and I hope you enjoy all of the new blogs on 3DQUICKPRESS, please check back to view other articles on Sketch Tools.
Ronnie C. Flaugh
Technical Analyst
Strategic Technology Solutions
Computer Aided Technology