Injection molding, Many unknowns ...One answer: SOLIDWORKS Plastics
SOLIDWORKS Plastics simulates how melted plastic flows during the injection molding process to predict manufacturing-related defects on parts and molds. You can quickly evaluate manufacturability while you design, to eliminate costly mold rework, improve part quality, and accelerate time to market. A Results Adviser provides troubleshooting steps and practical design advice to help diagnose and solve potential problems.
Some key unknowns are time, pressure and temperature reached in cavity to eject the part.e
Fill Time represents position of the fluid at regular intervals as it fills the cavity. Red color precedes the blue regions. Fill time is a key result and is calculated by default every time you run a test.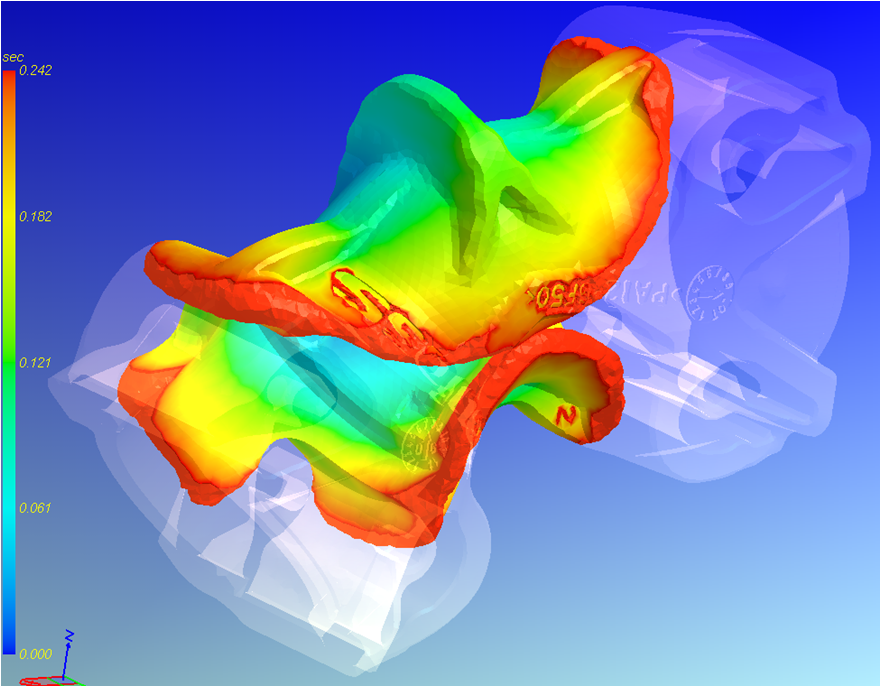 While you glance over outputs, the results advisor has a green light indicating the part can be successfully filled with injection pressure of X psi and clamping force of Y ton. The software also tells you the pressure is reasonable and gives a % of the max injection pressure the machine you picked can create. Based on these outputs, the software suggests any geometric changes that can improve part design e.g thickness can be reduced by z% and still have the same fill time.
Pressure at end of Fill is the pressure required to fill the entire mold including the sprue, runner, gate and cavity.
Air Trap are caused when converging polymer melt fronts create an air pocket in the mold cavity. By appropriately venting, flash or burn marks can be avoided.
Cooling Time given an idea on totaly cylce time, in addition to when the part can be ejected. Cooling Time calculation is based on 90% part temperature is less than material ejection temperature.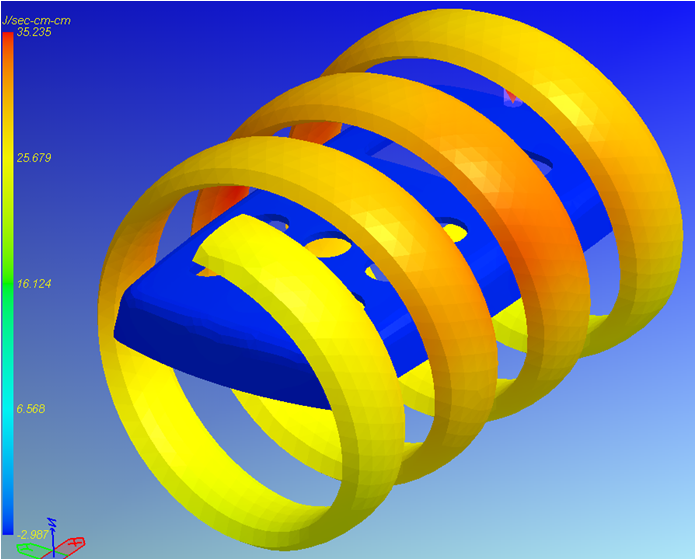 You can model cooling lines to get accurate results on warp effects, if any. More on that to come.
If you are trying to predict and avoid injection molding manufactuing defects, eliminate costly mold rework, improve part quality or reduce time to market, you ought to take a look at SOLIDWORKS Plastics.
Rajat Trehan
Product Manager