Is Innovation a part of your Design Cycle?
What makes
Apple keep coming out with coolest looking gadgets that meet both function and
style of current genre? Why hasn't Microsoft seen a slump in its growth rate
since its conception? I think we all know Innovation is driving all of them. Is
that the case in your organization?
Software vendors
keep pushing the idea of making analysis a routine part of design – especially up
front in the cycle. The benefits claimed: companies can spot and fix problems
early, cut down on testing numerous prototypes, optimize product performance
and create innovative designs that often would not be feasible without use of
simulation to explore alternative concepts.
Many of these
simulation programs are not interoperable with different CAD packages and PDM
systems. This builds on user frustration by adding to data conversion time
between systems; often involving a lot of rework and in some cases building
geometry from scratch. Another difficulty faced by companies is programs are
aimed at people with certain skill sets, requiring a few degrees and level of
expertise to handle basic design processes. Simulation Packages are closely
tied with Operating Systems and need dedicated hardware adding to costs, hence
difficult to justify by smaller groups.
To obtain the
most objective understanding of potential productivity gains, manufacturers
should calculate their expected Return on Investment (ROI) and consider as many
quantifiable benefits as possible.
So what does
it take to own a package that fires innovation? A few that come to my mind are
– Cost
of software
– Training
– Maintenance
– Hardware
Can
we justify this by
– Improving
product quality
– Avoiding
field failures
– Reducing
physical prototypes
– Decreasing
material costs
– Lowering
training, retaining esteemed team members
– Communicating
better with partners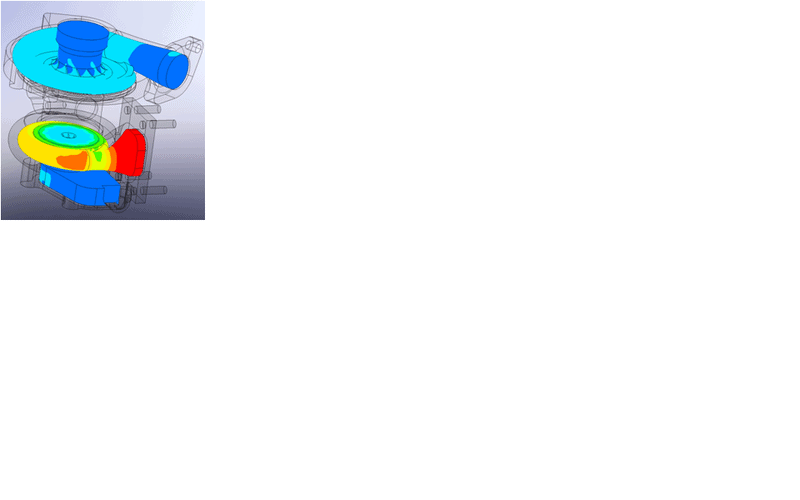 In a Utopian
world there is no doubt the software pays for itself. These goals should also
be quantified against who you choose your partner in providing these
technologies to you. Features and Performance offered by a simulation tool can
be maximized by understanding vendor track record. Does the vendor understand
your business and are they flexible enough to follow market trends?
Computer
Aided Technology has seen organizations that implement analysis software
benefit by
30% faster time to market

20% reduction in field failures

15% reduction in product recalls

32% reduction in prototypes

23% reduction in physical tests
If you are
interested in finding out how to implement innovation, ask Computer Aided
Technology about numerous case studies and practical examples they have come
across over last 16 years.
Rajat Trehan
Product Manager – Design Validation
Computer Aided Technology Inc.