Meet our Experts: Dan Erickson - 3D Printing Application Engineer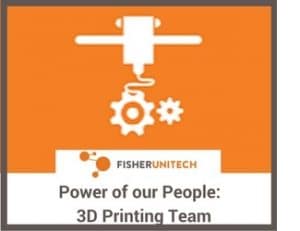 Meet our expert, and member of our 3D Printing team, Dan Erickson who is based out of our Headquarters in Pleasant Ridge, Michigan. Dan started at Fisher Unitech in 2011 as a SOLIDWORKS Technical Support Engineer. After gaining more and more knowledge and interest in additive manufacturing and the power and capabilities of 3D printing, Dan joined our 3D printing team in 2015 as an Application Engineer.
Keep reading to learn more about Dan, his role in supporting the sales and marketing teams, and his passion for transformative technology.
The Fisher Unitech 3D Printing team makes it a priority to ensure customers get the most out of their investments. They also work diligently to make sure that 3D Printing Build Services customers receive their products quickly, and with the best quality service. Here's what Dan had to say about his role in the customer experience, and how he uses SOLIDWORKS and 3D Printing daily for end-to-end processes.
What is your role in the customer experience?
As a Post-Sales Application Engineer, my focus is helping customers get the most out of their Stratasys equipment, and delivering printed parts to serve short-term rapid prototyping needs.
How did 3D Printing capture your interest?
The opportunity for waste reduction is what initially piqued my interest in 3D Printing. The notion of adding material where it's needed, rather than subtracting all the rest struck me as very elegant. Professionally, I became convinced early on that 3D Printing would soon become a valuable tool for every engineer, and decided to position myself at the leading edge of that curve.
You came to Fisher Unitech helping SOLIDWORKS customers with support, and you still use the software as a 3D Printing Application Engineer. How does having both 3D printing and SOLIDWORKS in your corner affect your workflow?
Using SOLIDWORKS daily in conjunction with Stratasys machines offers a valuable perspective on both sides of the design iteration process. It enables me to effectively communicate with designers and engineers to optimize designs for 3D Printing, but still address the daily needs and concerns of machine operators.
Did you know?
Dan received his bachelor of science degree in Mechanical Engineering from Michigan Tech University in 2006 and is a Certified SOLIDWORKS Expert. He's a lifelong tinkerer; driven to understand the world around him (and improve wherever possible). He believes his interests far outstrip his ability to pursue them, but he's always engaged in one project or another, whether it be furniture design, home renovation, or consumer product development.
Power of our People
Our award-winning technical team provides unsurpassed service and support for the products we sell. We offer more training options than any other 3D CAD solution provider in the country, and our consulting team delivers professional services for design automation and data management.

Meet our Experts
Cami L. Florence – Technical Support Manager
Alex Pauley – 3D Printing Field Technician
Drew Buchanan – Application Engineer
Don't forget to subscribe

About the Author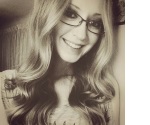 Angelle Erickson writes about how companies are using innovative technologies, such as 3D printers and SOLIDWORKS software to increase productivity, improve product development processes, and maximize business potential.