Stratasys PolyJet 3D Printer Tech Tip: No Display; Resetting Display Drivers on a PolyJet Desktop Printer
If you power up your machine or arrive to find the screen on your monitor blank and black but the printer is still running, you may have a video cable, video driver, or inline fuse issue. We have a few options to get around this to get your machine back up and running in minimal time.
First thing to check is to make sure you have power to the machine, your host machine , and your monitor and that there were no power surges that could have turned any of them off. The printer and your host machine should be making some sort of noise from the internal fans, pumps, and general electronics just running in idle mode.
If there is no display and the power is on, cycle the power off and back on to see if the machine will do any of the regular start up process such as Objet splash screen, POST screen (Power On Self Test), then go to the Windows splash screen. Examples below
Objet Splash Screen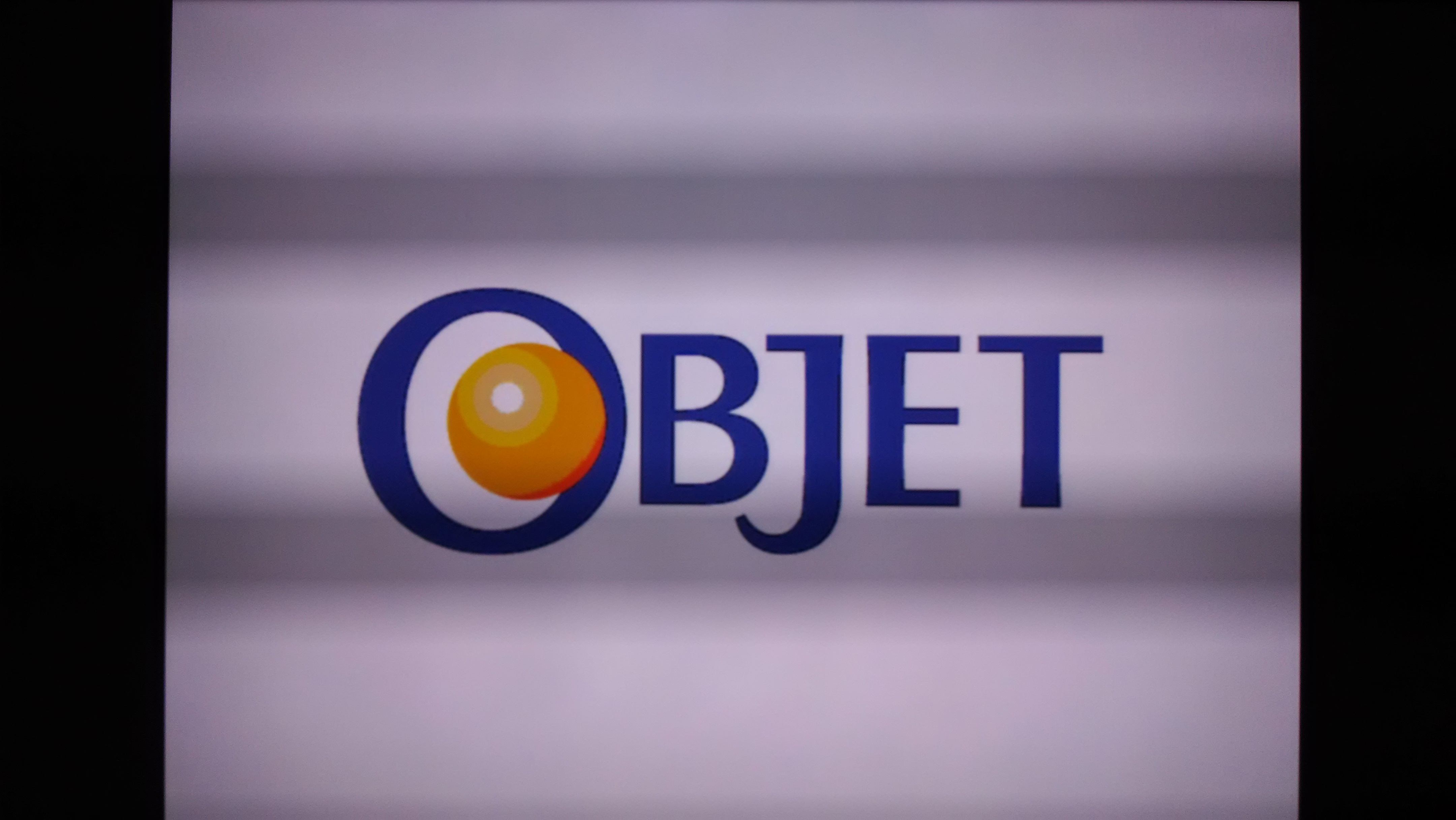 POST screen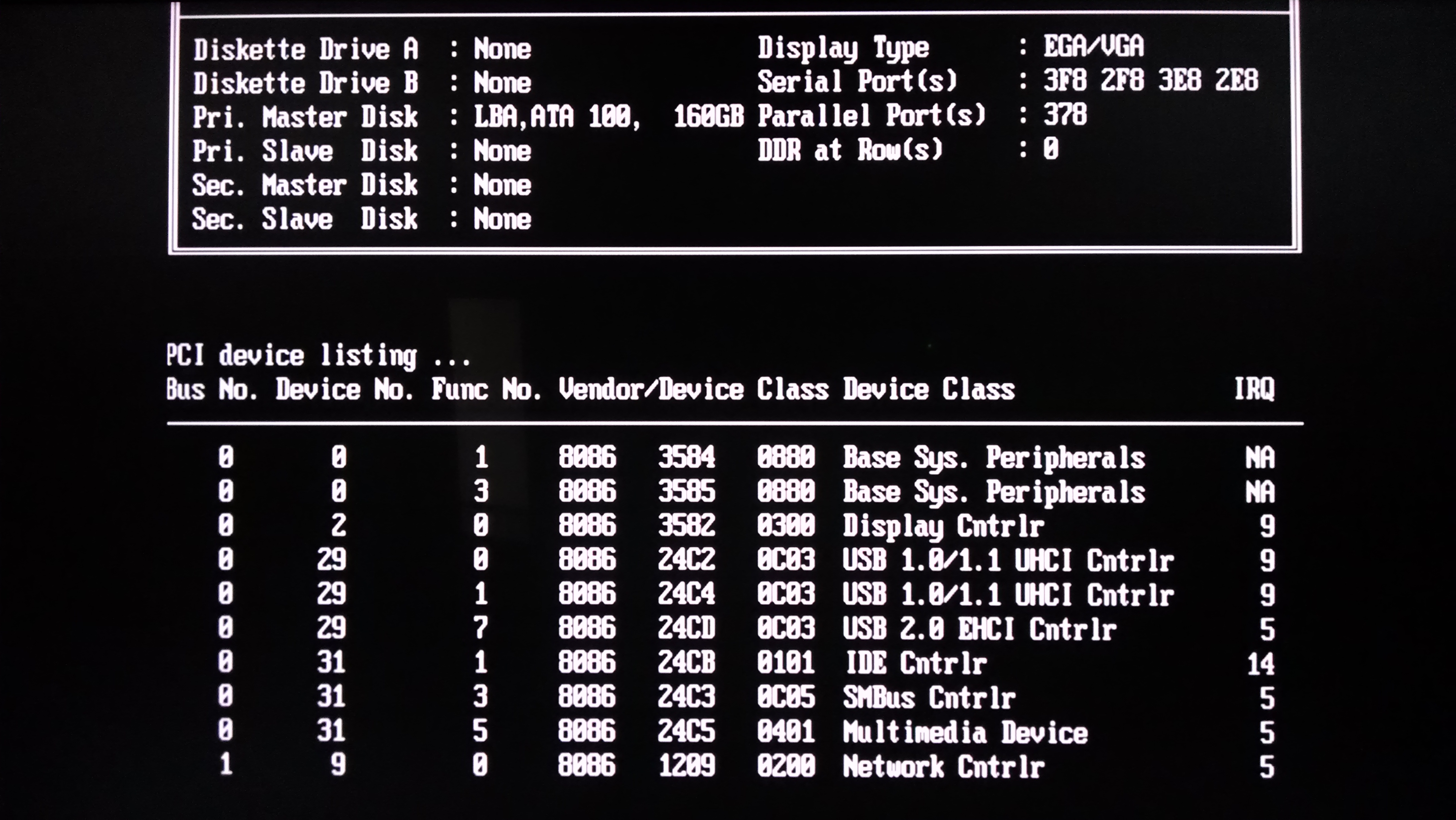 Windows Splash Screen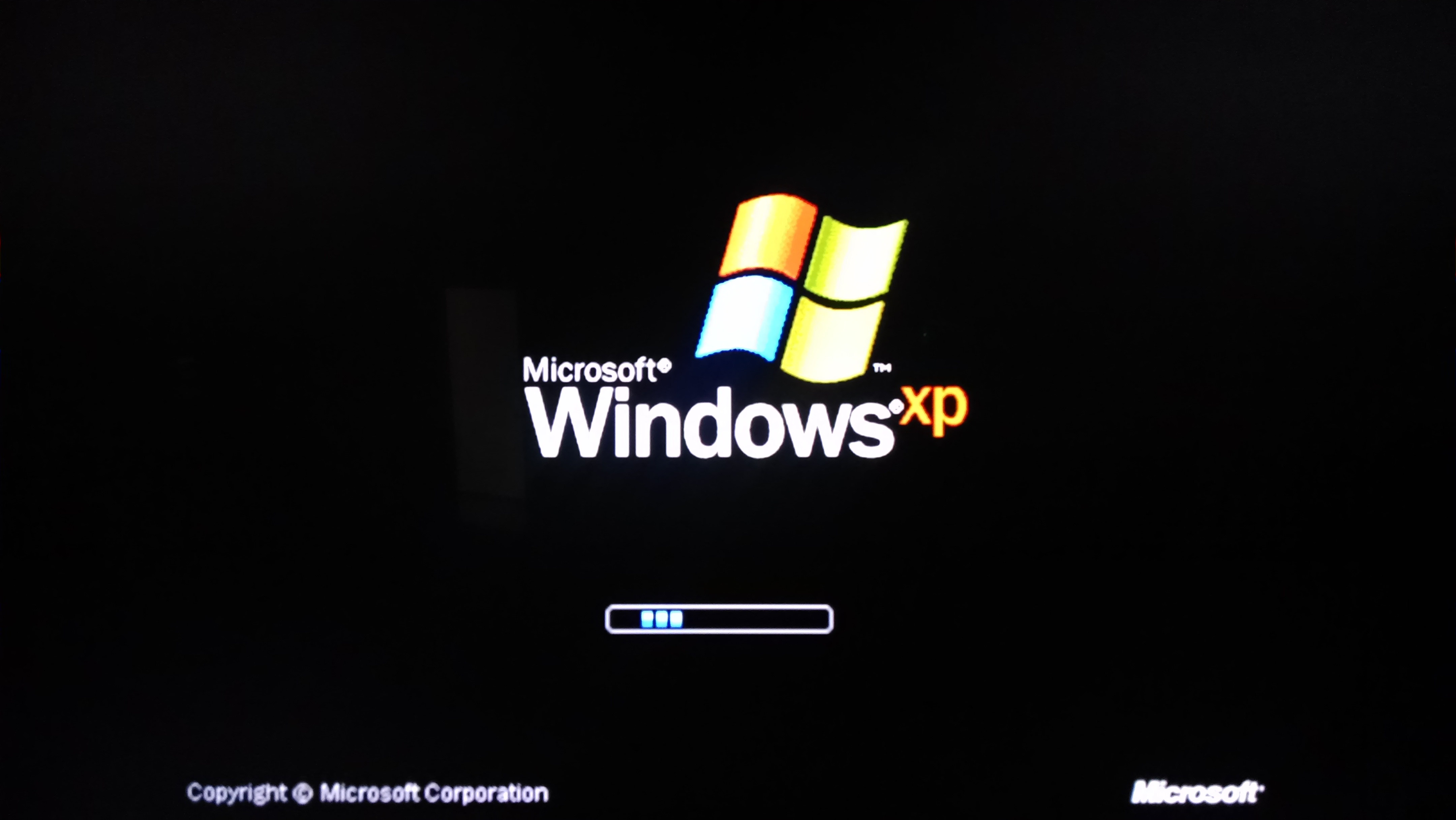 If it sounds like it's powering up but just shows a blank screen right away turn it back off then back on. But when you see the POST screen hit CTRL+ALT+F1 and it will try to automatically reset the display driver. Then it should follow with the regular start up screens.
If it goes through all the screens then goes blank we will want to try to reset the manually reset them in Safe Mode. Shut the printer back off and on, then when the printer is booting up just keep hitting F8 and see if you can get into the menu where it allows you to select to get into safe mode. If you can get this far it will boot up and you will see the desktop. The screen will look like this;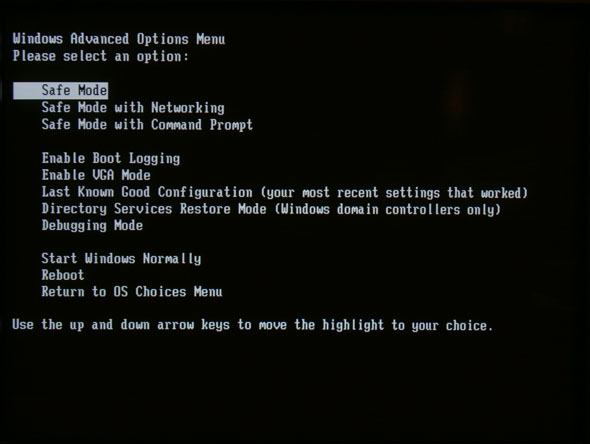 Scroll up to select the first option of Safe Mode by using the up and down arrow keys on the keyboard and hit enter. Then on the next screen it will show you the operating systems installed, and in this case it should just say Microsoft Windows XP, hit enter again.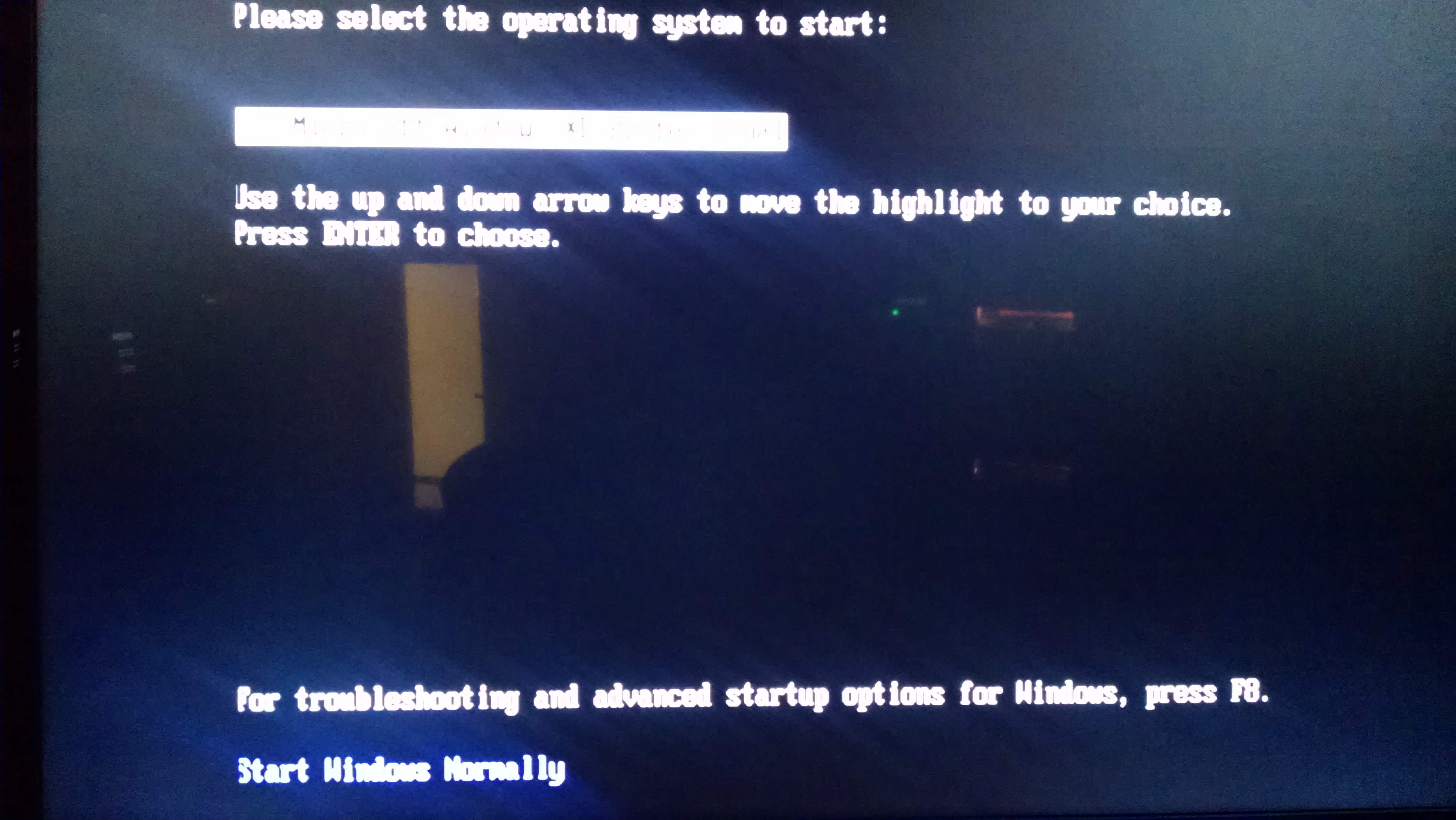 A warning will display asking if you want to access Safe Mode, click Yes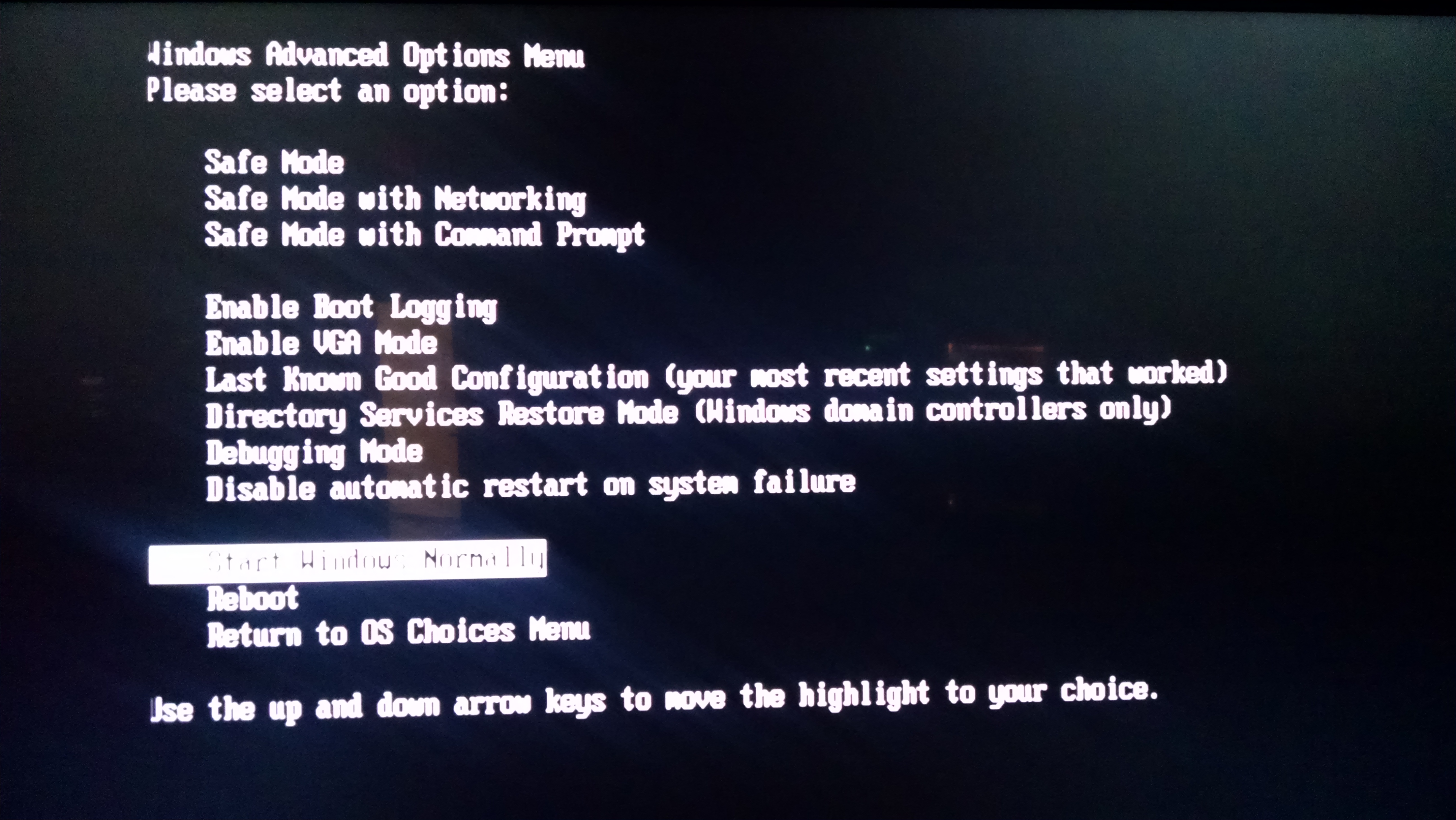 From here right click on the computer icon and go to manage and a window will pop up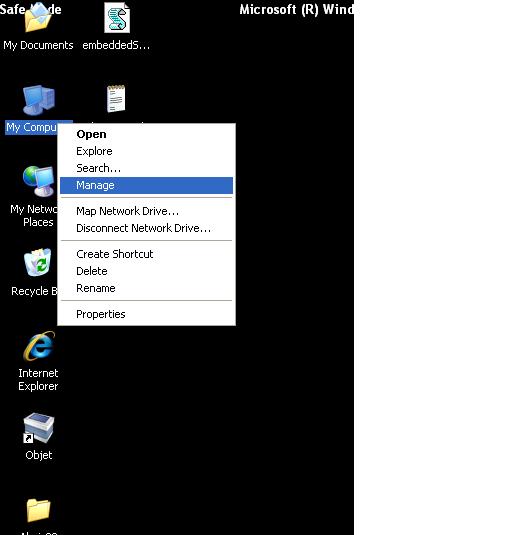 Once open, select device manager from the left column then display adapters from the right side and expand it by hitting the plus symbol.
In there will be one or two graphics controllers, you need to uninstall them by right clicking and selecting the option. Once that is done close the window and reboot the computer and see if it will then load to the windows home screen.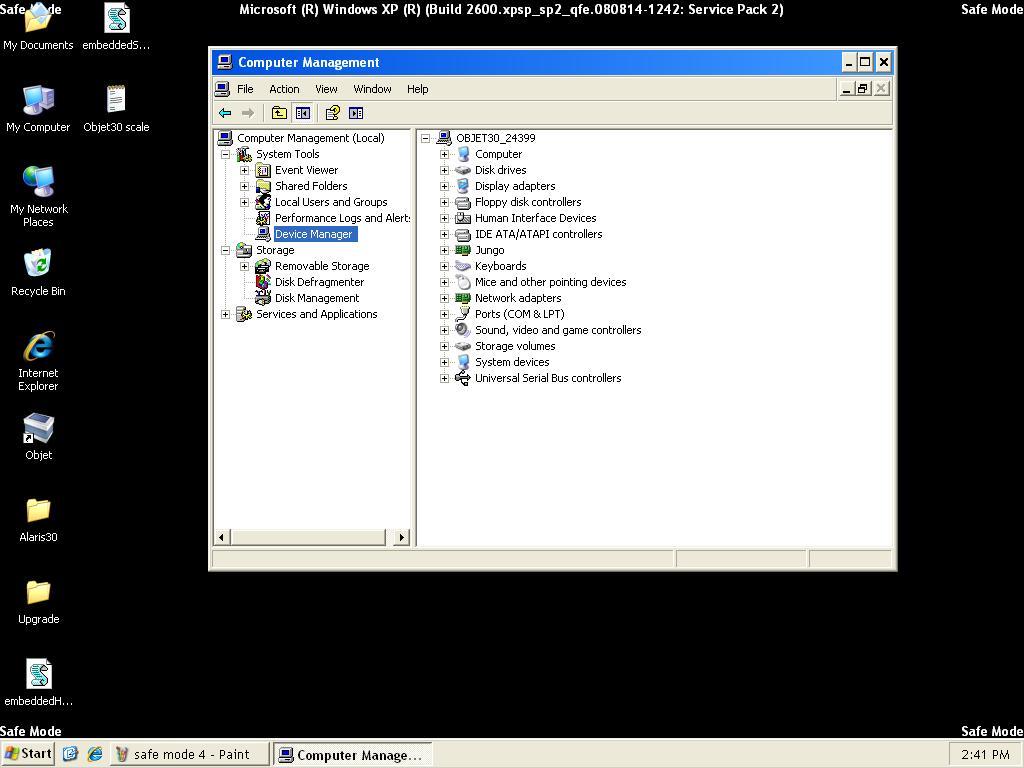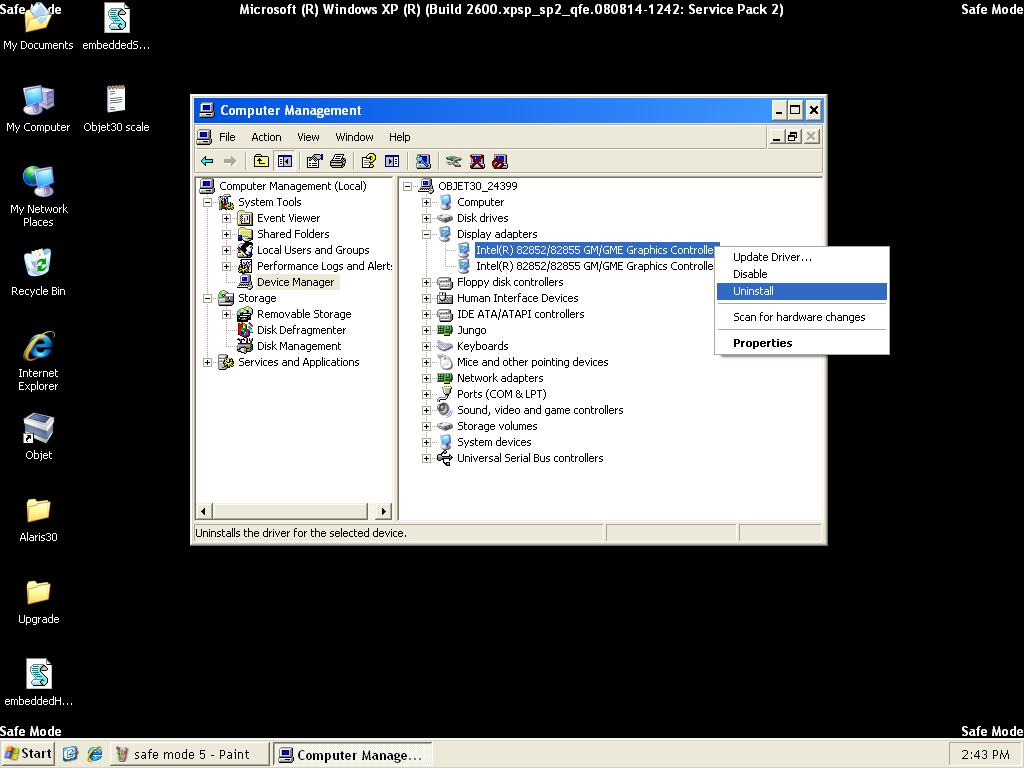 If all of this fails, the inline fuse to the power supply should be checked to make sure it hasn't popped and is connected properly. You should contact your service provider for more details on this procedure.
Dominick Damato
Stratasys Field Service Engineer