SOLIDWORKS: Registry Update to Connect PDM Clients to a New Server
If you moved your SOLIDWORKS PDM Professional or SOLIDWORKS PDM Standard database or archive server components to a new server, your existing clients will not be able to connect, as the server connections are hard-coded into the registry.  The best way to point to the new server is to remove the vault view and re-add it.  However, you can also edit the registry to make this change.  You will need to change the keys for the database server and the archive server if you have moved both the SQL database and the archive server to new hardware or renamed existing hardware.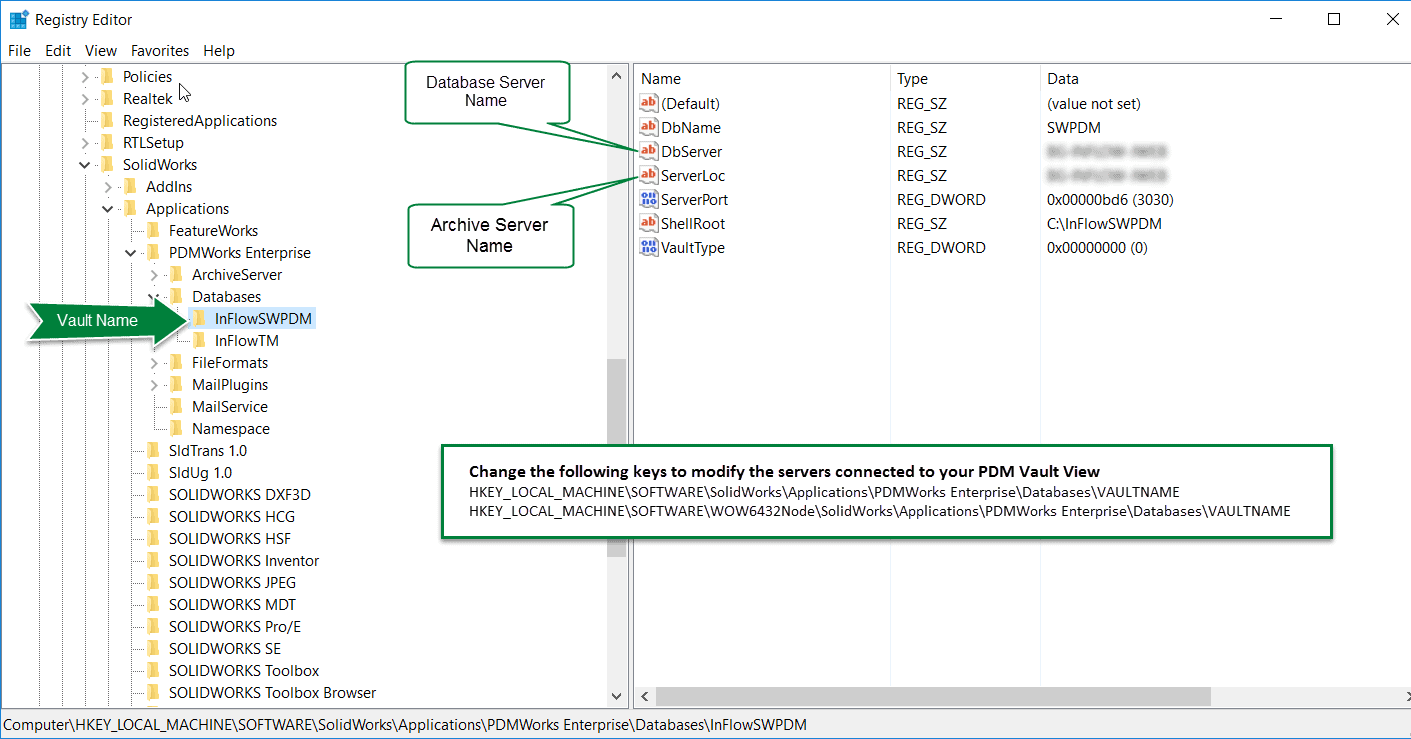 On each client, update the SOLIDWORKS PDM registry keys in the following location:
HKEY_LOCAL_MACHINE\SOFTWARE\SolidWorks\Applications\PDMWorks Enterprise\Databases\VAULTNAME
HKEY_LOCAL_MACHINE\SOFTWARE\WOW6432Node\SolidWorks\Applications\PDMWorks Enterprise\Databases\VAULTNAME
ServerLoc – Archive Server
DbServer – SQL Server
Once updated, reboot the PC or exit PDM using the tray icon and then use Windows Task manager to restart the explorer process.  You can also update the registry and restart windows explorer via a batch file that can be pushed out to the users.