Revision comparison
When working in an environment with multiple engineers it isn't always easy to communicate design changes. You might want to know how a part has changed from one revision to another and there are some tools built in to SolidWorks that can help.
DrawCompare is a tool that will open up two drawings and give you a detailed look at how they are different. You browse for the drawings and choose to see additions or removals between drawings. This is found under the tools dropdown menu, then compare, then DrawCompare.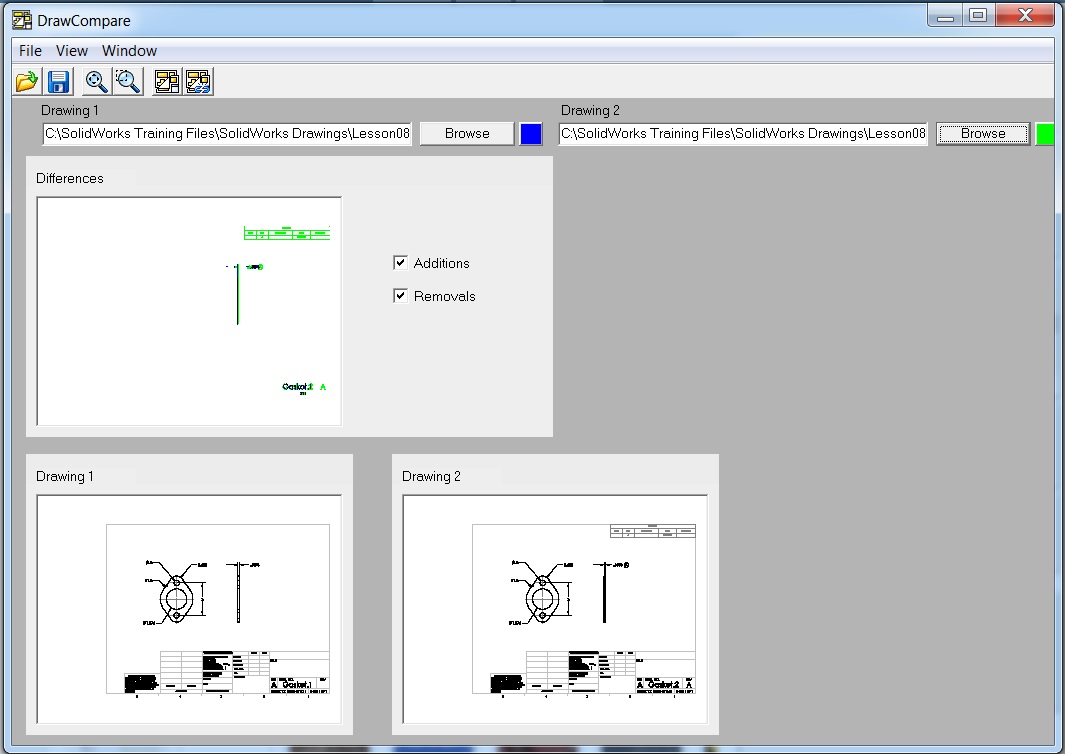 Alternatively if you want to look at a change between two files there is a document, geometry, and a feature compare. Also located under tools -> compare. These three features are combined together when you look at two files. This works with SOLIDWORKS parts, assemblies, and drawings. It will also work with files from other cad software such as Parasolid, IGES, and STEP files.
Document compare will show you differences between document properties.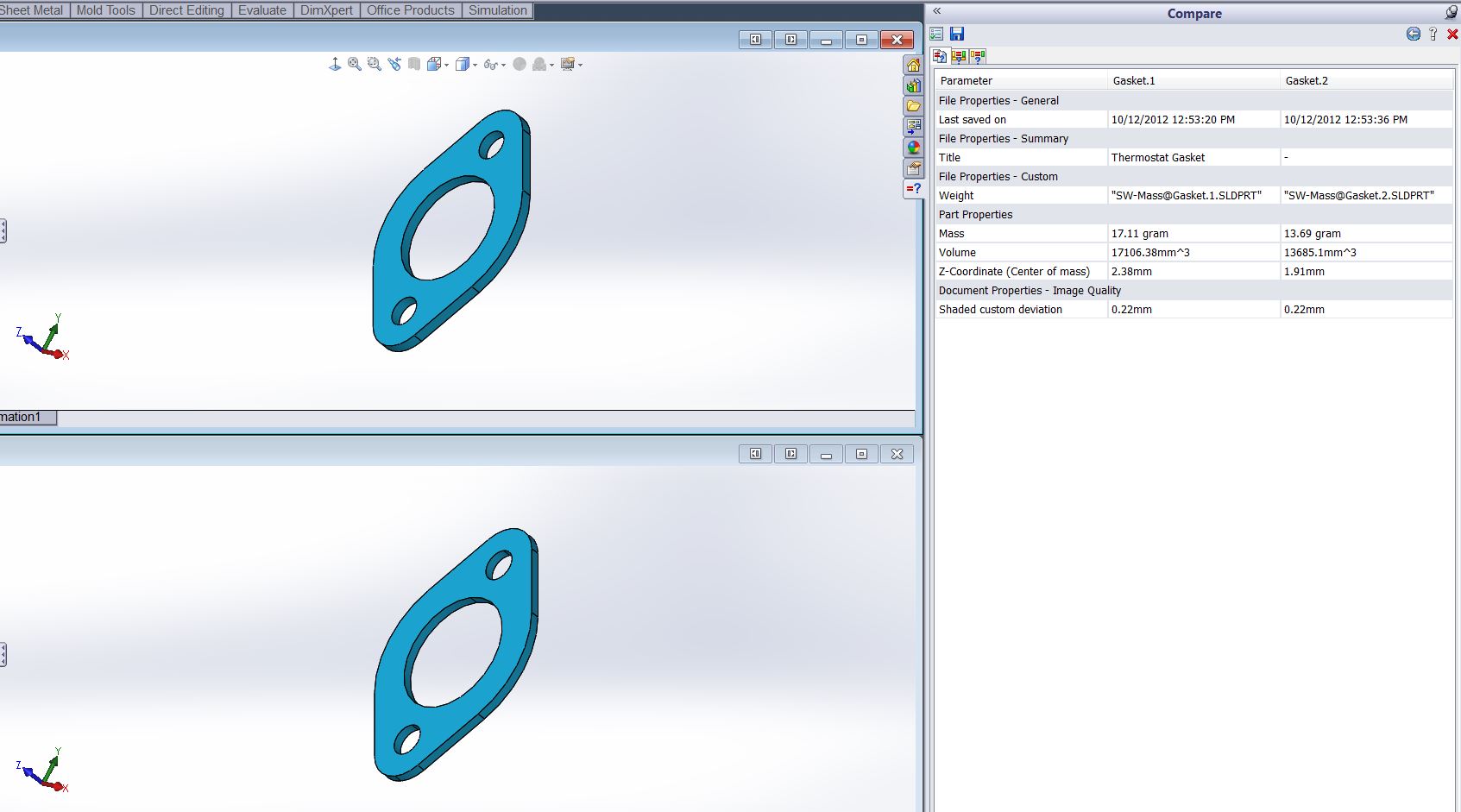 Feature compare will let you select a feature that belongs to both parts and show you when there is a dimensional change is as well as the value on each part.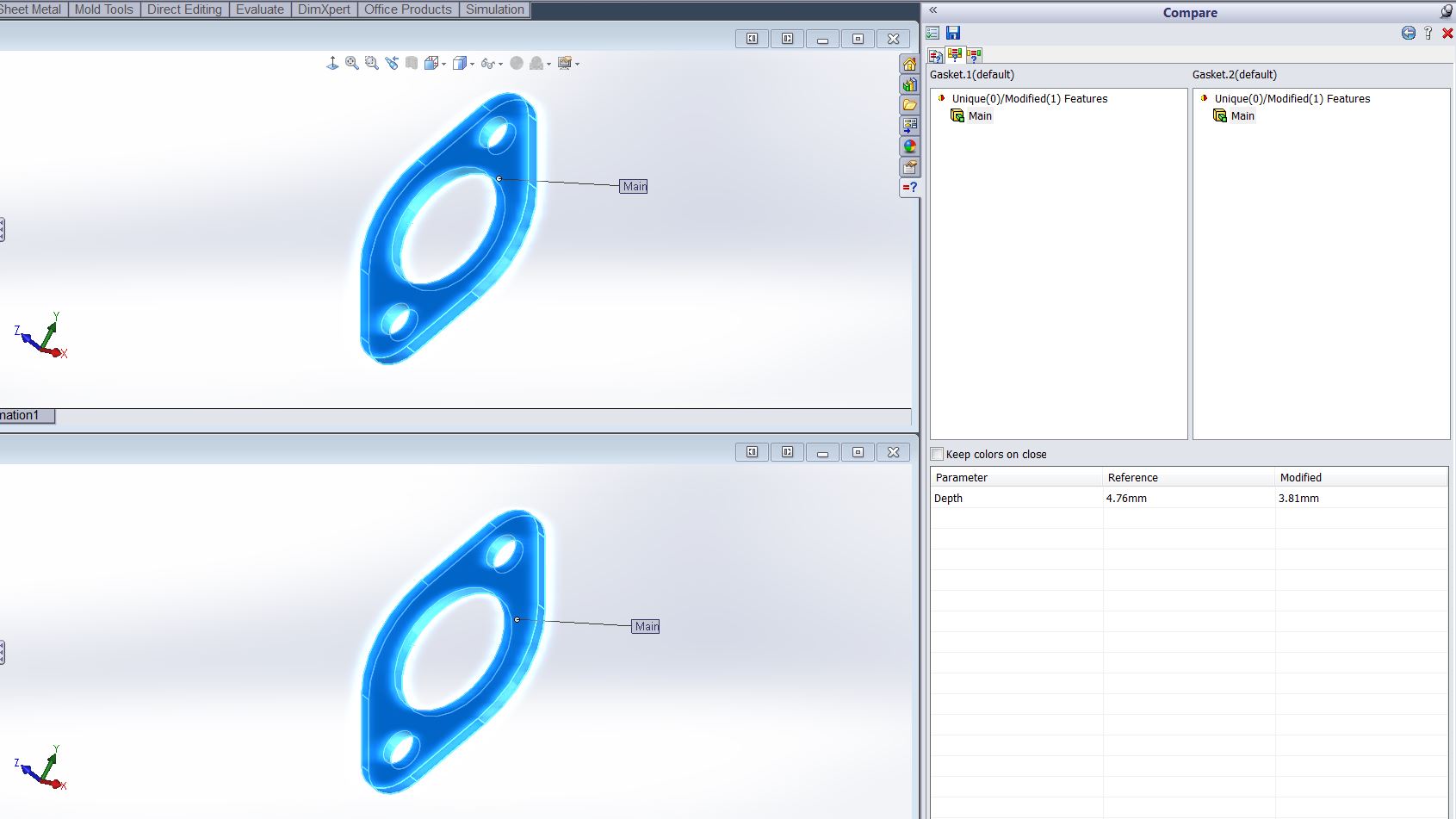 And finally geometry compare allows you to see volume changes or face changes. A useful tool when you don't have a feature history for your part file.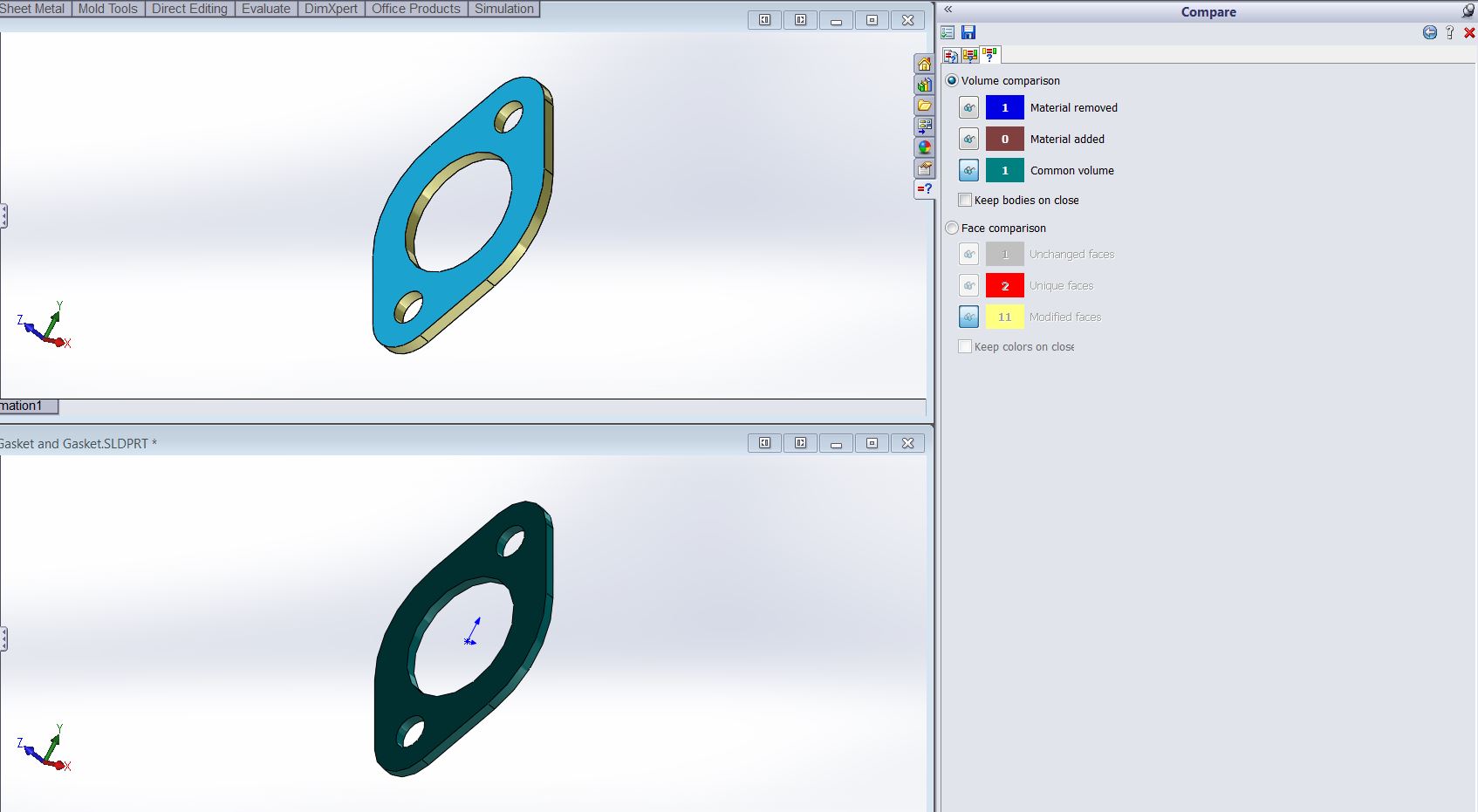 Thanks,
Jordan Nardick, Elite AE
Applications Engineer
Computer Aided Technology, Inc.