The Royal Navy is Now Using 3D Printed Aircrafts
With the advancement in material strength properties being
seen in 3D printing, industries are more and more utilizing 3D printing for end
use parts. Recently the United Kingdom's Navy began testing the capabilities of
launching unmanned 3D printed aircrafts for use in reconnaissance information.
According to Commander Bow Wheaton, the navy is very interested in the possible
uses of unmanned and highly automated systems.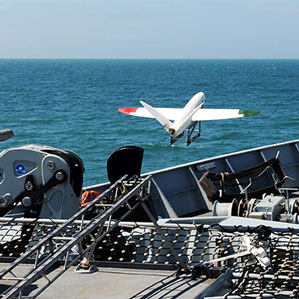 Heading up the project with the Royal Navy were researchers
from South Hampton University, Professors Andy Keane and Jim Scanlan. With the
value of these unmanned aircrafts recognized, the
professors needed to test
designs that were simple to produce, low cost, and were able to stand up to
tough weather conditions. These designs in some cases are rather complex
geometries, however 3D printings capabilities are well suited for high
complexity shapes and because the professors could print in strong nylon
materials, 3D printing was the ideal solution to producing multiple designs
that we cost effective and durable.
According to First Sea Lord Admiral Sir George Zambellas,
"Radical advances in capability often start with small steps. The launch of a
3D-printed aircraft from HMS Mersey is a small glimpse into the innovation and
forward thinking that is now embedded in our navy's approach." 3D printing
is already in high use by militaries across the world and as advancements in
material come along, you can expect 3D printing to grow in the defense
industry.
Related Articles
Top-Rated Comedian Uses a Dimension 3D Printer
What's New with Meshing in SOLIDWORKS 2013
SOLIDWORKS 2013 Materials in Design
Photoview 360 in SOLIDWORKS 2013