Creating a 'New View' and 'Saved View' in SolidWorks
When creating drawings from part or assembly files, often users need alternative view other than the standard views: Front, Right, Left, Back, Top, Bottom, Isometric and More Views: Dimetric, Trimetric. When creating a drawing with a file already open, the Current Model View checkbox is an available option.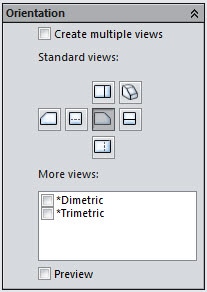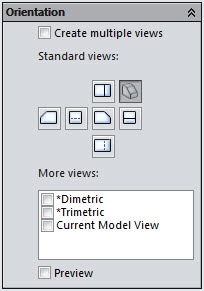 One option is to position the model in the part file and use Current Model View for a drawing view. This is a snapshot of the graphic view of the part file used at the time of the drawing view creation. Another option is to create a Saved View.
Here's how it works…Open the part or assembly file.  Here is a bracket shown in an ISO view.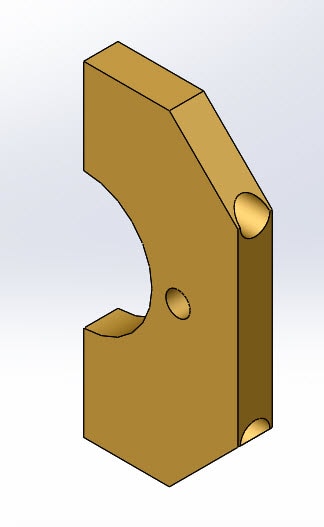 Create a view you would like to use for the detailed drawing.  For this example, I will pick the angled face and made the plane Normal To 

.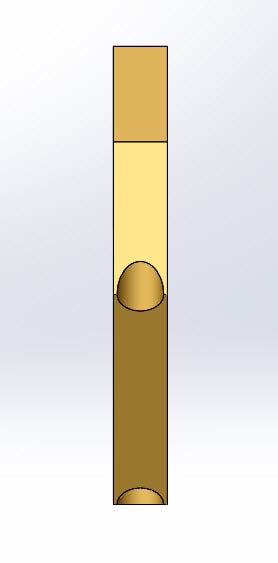 To save this view, display the Orientation Dialog Box by doing one of the following:   
Click View Orientation  (View toolbar).
Click View > Modify > Orientation.
Press the Space Bar.
Right-click in a drawing sheet and select Zoom/Pan/Rotate > View Orientation.
The view will temporarily revert to the ISO view and display the Orientation window.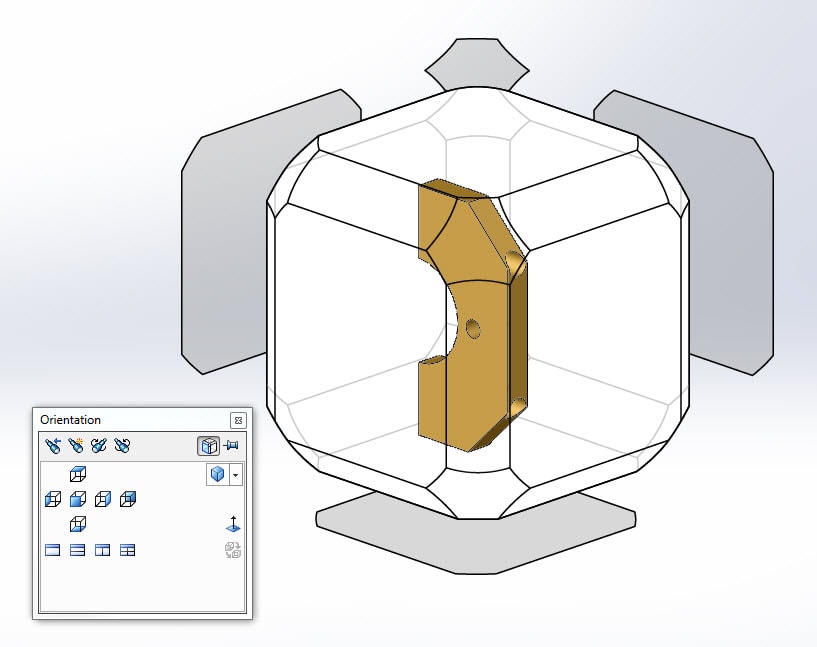 Pick the New View icon 

.  The Named View dialog box will appear (note: the model will revert to the view to be saved.)  Enter the name for the new view in the View Name box.  Hit OK.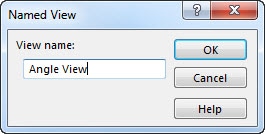 We have successfully created a Named View.  
Let's take this one step further!
What if you want to use that same named view for other SOLIDWORKS files?  When a custom view is created and saved, the view will be available within SOLIDWORKS and available for every part or assembly model opened by the SOLIDWORKS user.
To make a custom view available in all SOLIDWORKS documents:
In a SOLIDWORKS document that contains a custom view, press the spacebar or click Orientation   (View toolbar). The Orientation dialog box appears.
Hover over the custome view you want to make available in all SOLIDWORKS documents. Options to save or delete the view appear.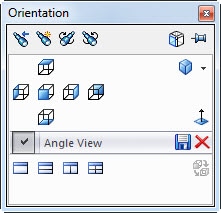 Click Save View to SolidWorks  .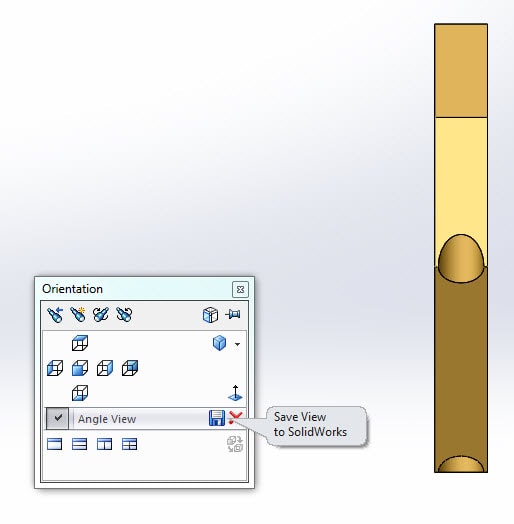 appears next to the view, indicating that it is available in all SOLIDWORKS documents.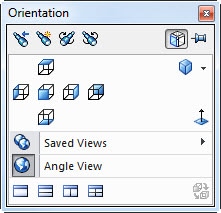 To access the saved view from another document, in the Orientation Dialog Box, mouse over Saved Views and select the view you want to add to the document.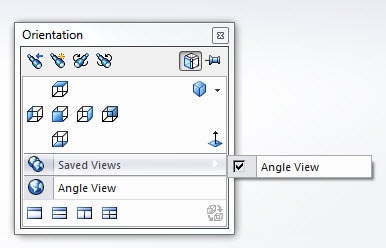 To remove a saved view from a document, hover over the view name and click Remove View from Document

.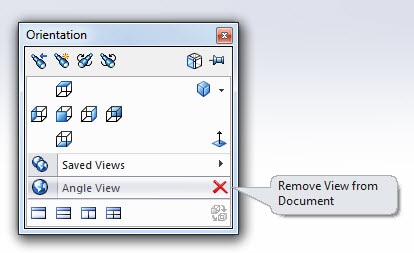 To delete a saved view, in any SOLIDWORKS document, in the Orientation Dialog Box, hover over Saved Views and click Delete View from SolidWorks

.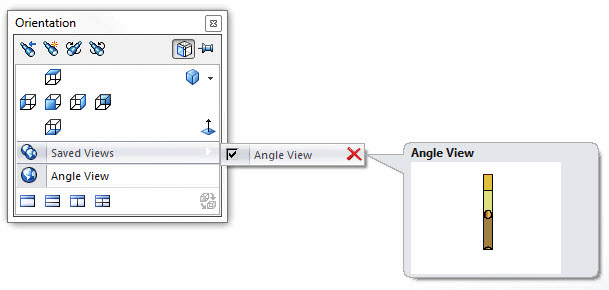 To add the saved view to a drawing, add a drawing view and select the saved view that appears in the More Views area of the Orientation Dialog Box.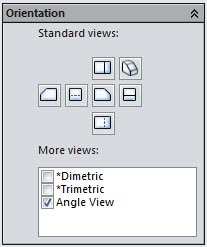 I hope you found this useful.
Thanks!
Judy Marlo
Application Engineer