Smarter PDM Data Cards with PigeonHole 1900
I'm always looking for ways that make my job easier. Whether that is through design automation, with something like DriveWorks, or using PDM to track my revisions for me, I'm all about making things easier on myself.
One tool that I can't believe we don't talk more about is PigeonHole. How many times have I gone through and tried to create a "smart data card"? How many times have I wanted to make my data cards filter my future selections based upon what I have already selected? Every time I make a data card, I look for this functionality, but I can't find it with just normal PDM.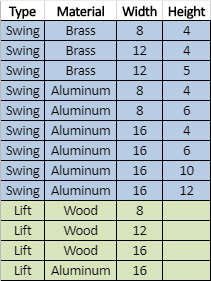 PigeonHole, from Computer Aided Technology, allows me to do exactly that. Let's look at this example together. In this example, we are working with gates. I have two different kinds of gates; swing gates and lift gates.
Naturally, if I choose a swing gate, I should not be able to select a wooden gate. I can do this with native PDM, but what if I introduce a third and fourth variable? Now, this has become impossible. I can't have my engineers making brass swing gates with a width of 10 and a height of 12, we don't offer those sizes!
With PigeonHole, I can limit my future selections based upon my past selections.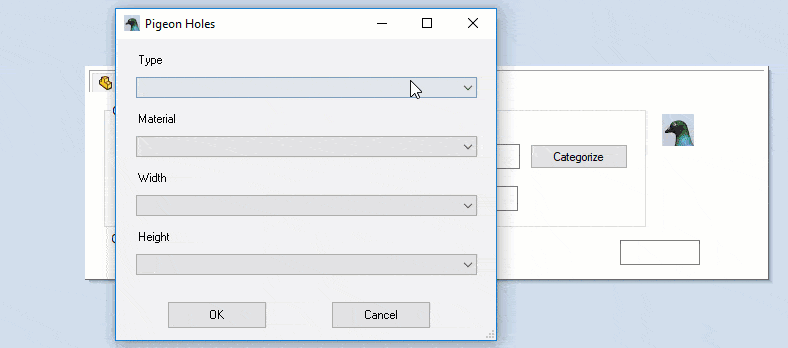 This is great for situations like the gate, but I also have times when I want to select multiple items in my list. For example, let's say I have a document that outlines a description of our product. That document was co-written by three members of my engineering department. Native PDM does not allow me to multiple-select different users, and neither does an add-in like PigeonHole.
Let's do another example. Perhaps we are working on an ECN and we want to attach multiple projects. We could always do this one at a time, but it's time-consuming. Remember, I like to make my job easier if I can. If I can't do this with standard PDM, I need to find another solution.
Those problems can all be solved now with PigeonHole 1900. New in PigeonHole 1900, we have the added capability to select multiple items in a single list.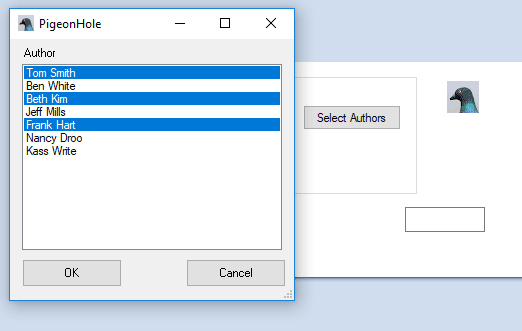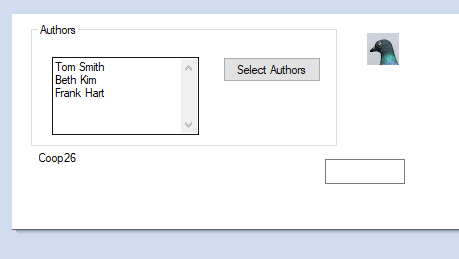 With just a few clicks, we can now create more comprehensive lists both easier and faster than ever before. Now we can connect multiple projects to the same ECN. We can add our keywords to our documentation that is being created every day.
PigeonHole 1900 – Just another way that Computer Aided Technology is making all of our lives easier.
~Nick Sweeney