SOLIDWORKS 2018 What's New – Detailed Warnings in SOLIDWORKS PDM 2018 – #SW2018
SOLIDWORKS 2018 What's New – Detailed Warnings in SOLIDWORKS PDM 2018 – #SW2018
Previous Behavior
In Prior versions of SOLIDWORKS PDM, transition conditions resulted in a less than informative message for users making it difficult to remedy the situation or learn from it.
New Behavior
SOLIDWORKS PDM 2018 provides more-detailed warning messages when a transition fails. If one or more conditions are not met, the Warnings column displays: • A warning in case of one failed condition. • A hyperlink in case of multiple failed conditions or all failed OR conditions. You can click the hyperlink to see the details of the conditions that are not met. Based on the conditions defined in the transition, the warning includes details like condition type, comparison criteria, value, and configuration details.
Example of feature
If you have a condition in a workflow transition like below: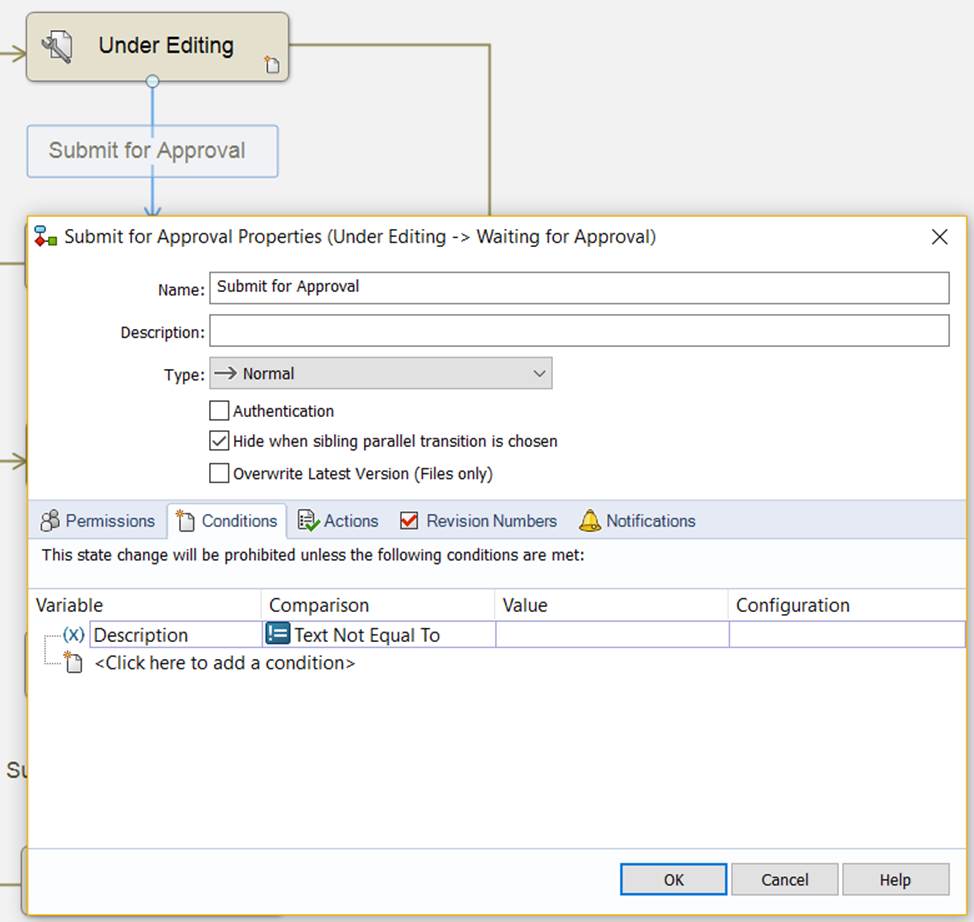 When you execute the transition without meeting the condition you will see a warning in the change state dialog as pictured: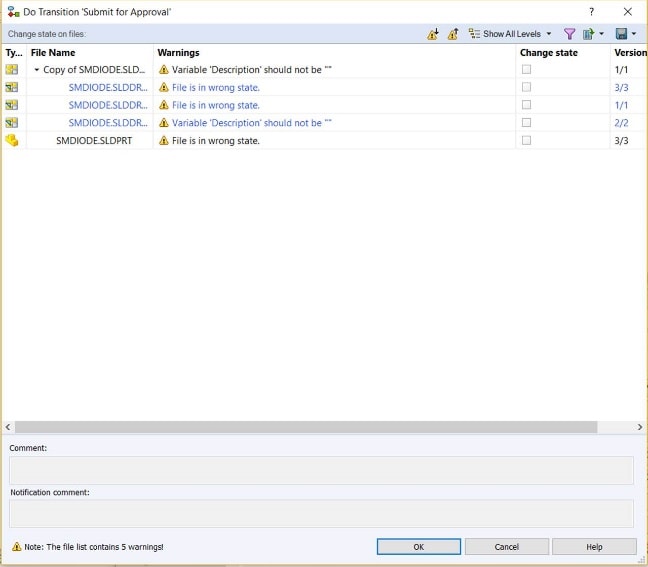 When you have multiple conditions like pictured below: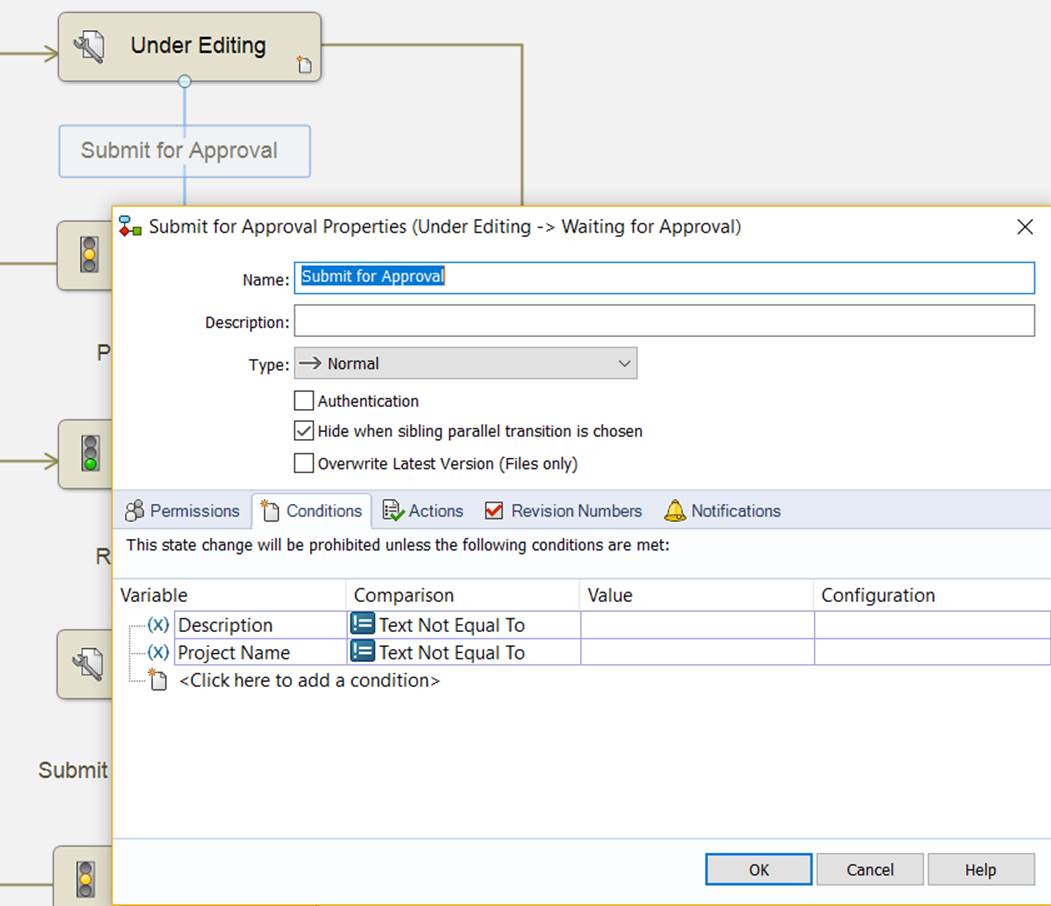 You will get a hyperlink that provides detailed information about the warning for the user when followed.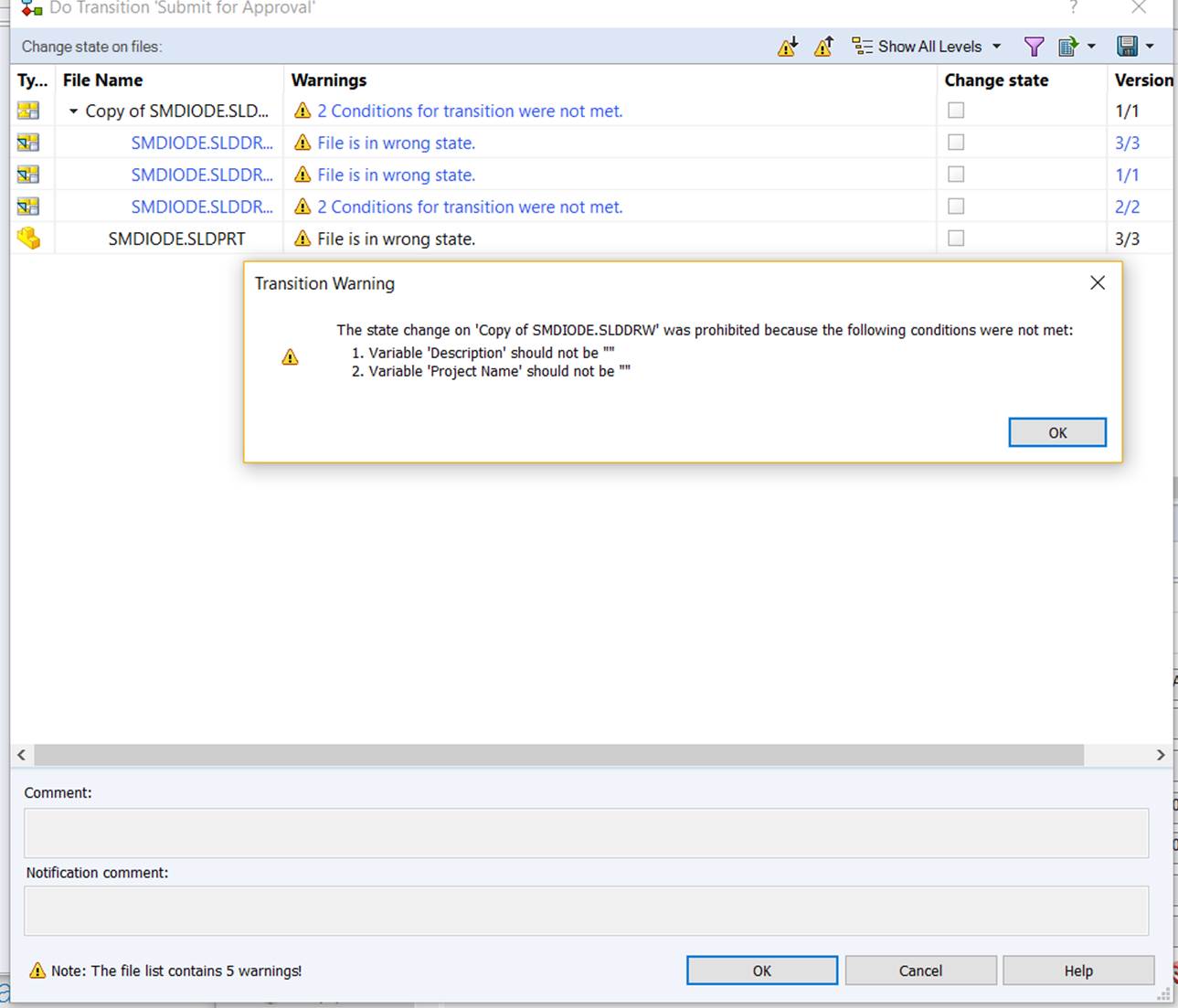 I hope this part of the What's New series gives you a better understanding of the new features and functions of SOLIDWORKS 2018. Please check back to the CATI Blog as the CATI Application Engineers will continue to break down many of the new items in SOLIDWORKS 2018. All of these articles will be stored in the category of "SOLIDWORKS What's New." You can also learn more about SOLIDWORKS 2018 by clicking on the image below to register for one of CATI's Design Innovation Summits.
Terry Griffith
Application Engineer,
Computer Aided Technology