SOLIDWORKS 2020 What's New – Body Compare
Every version of SOLIDWORKS has those hidden gems that just make your life better. In my world, Body Compare is one of those features. Body Compare, originally part of SOLIDWORKS Utilities, only worked on SOLID bodies. With SOLIDWORKS 2020, bodies can be any type: classic BREP bodies, mesh BREP bodies, or graphics bodies. Classic BREP and mesh BREP can be solid or surface bodies.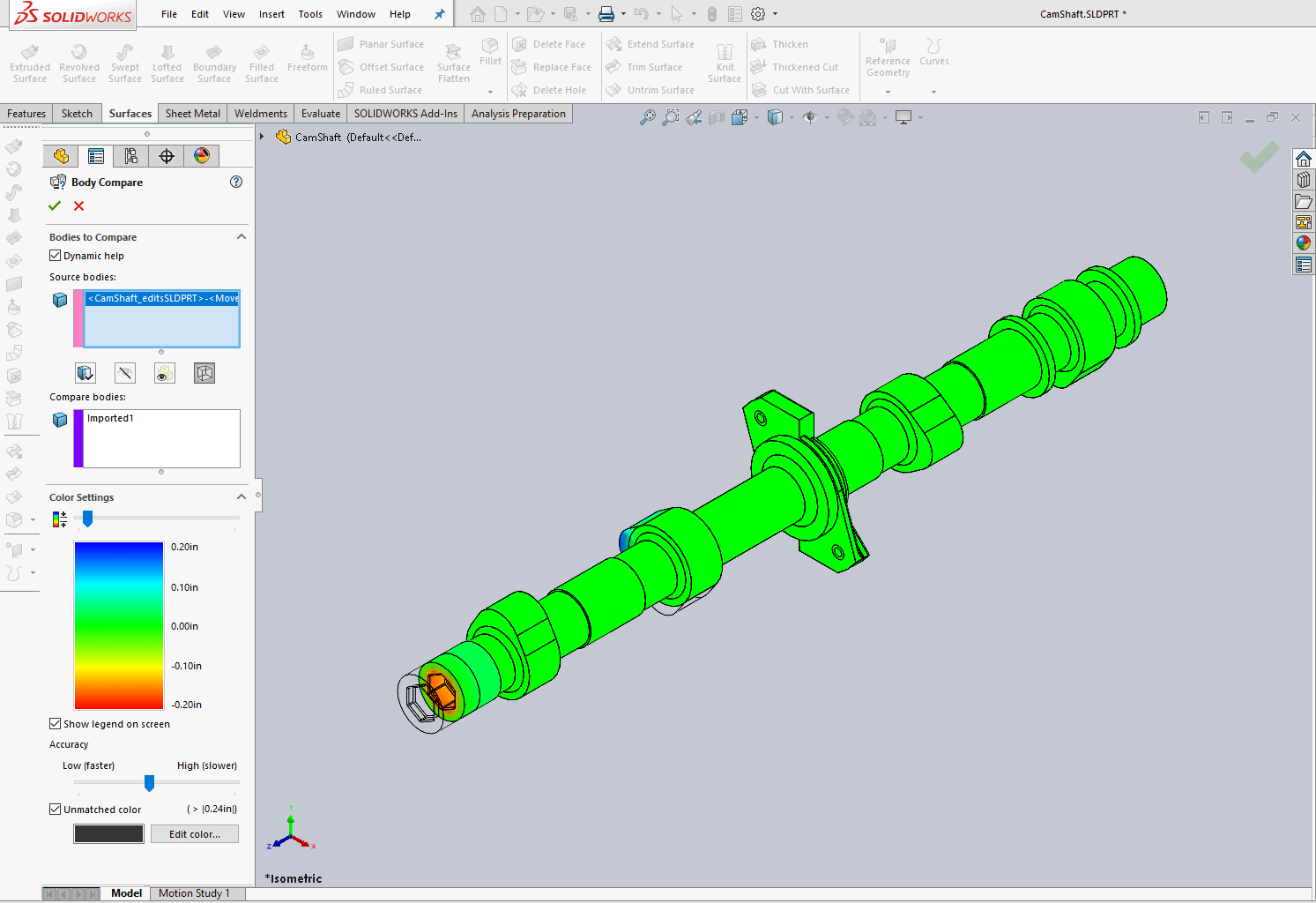 Applications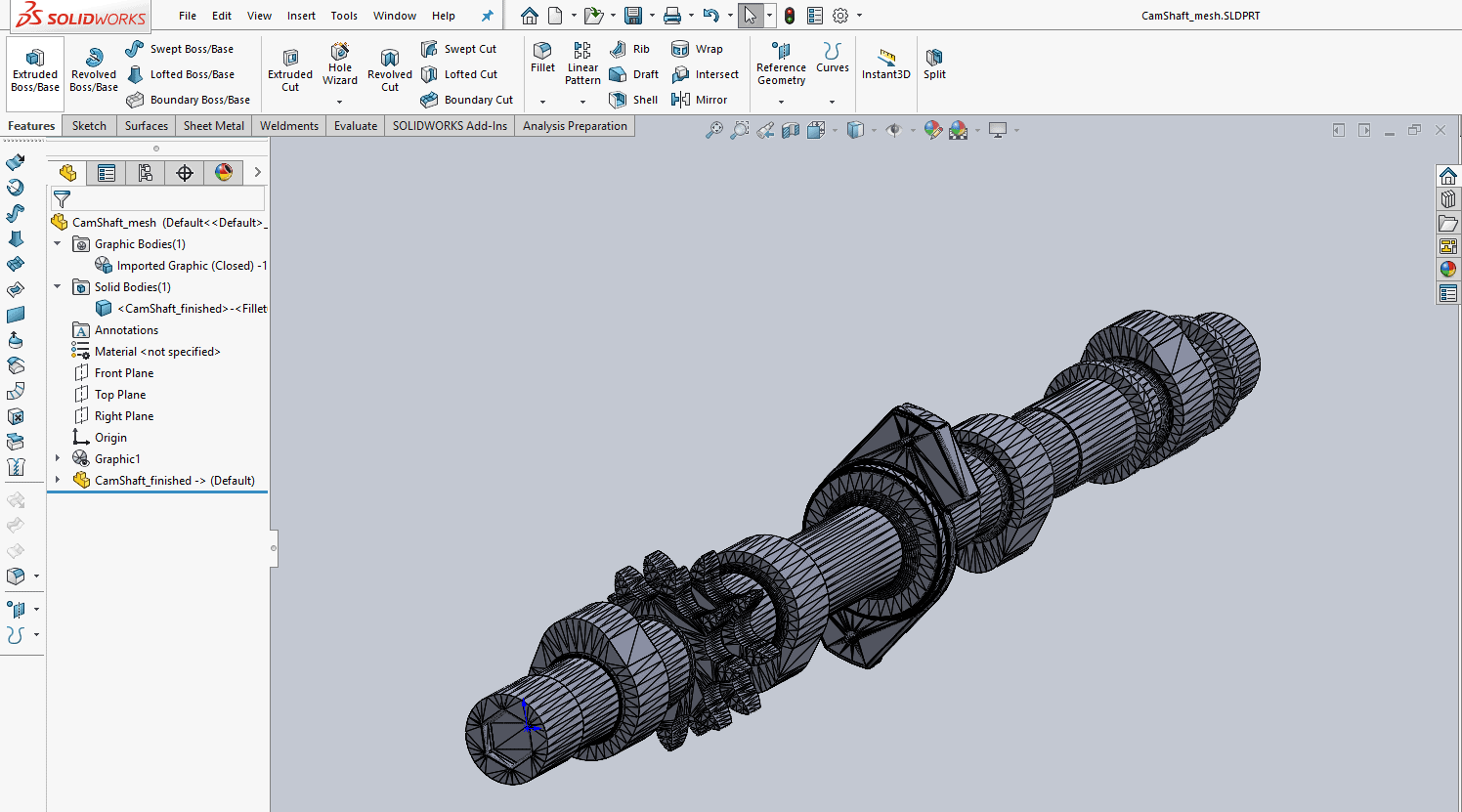 Scan Mesh Comparison
With new scanning technologies becoming more accessible to engineers and designers that mesh data is easier to use in SOLIDWORKS 2020. You can take your mesh data and compare it to your SOLIDWORKS model. This is not a metrology application by any means, but you can scan your manufactured part and compare it to your design data.
Reverse Engineering
With SOLIDWORKS 2019 we added surface from mesh technology. SOLIDWORKS 2007 we added scan to 3d for assisting in reverse engineering by letting you choice surface type extraction. With these tools there was no way to verify if your reverse engineering was completed well. Now that we can compare the mesh model we used for reverse engineering with our CAD model.
Customer Changes/Imports
Before 2020 if we wanted to compare imported geometry we needed to make sure the models where solid bodies first, now that we can use surface models we can step the healing portion of the process and get straight to the what has changed portion, taking us far less time.
I hope this part of the What's New series gives you a better understanding of the new features and functions of SOLIDWORKS 2020. Please check back to the CATI Blog as the CATI Application Engineers will continue to break down many of the new items in SOLIDWORKS 2020. All these articles will be stored in the category of "SOLIDWORKS What's New."
Design Innovation Month – October 2019
What is DI Month? We're declaring October Design Innovation Month—again! It's a month-long series of special events focused on what's new in design and manufacturing technology. You'll learn about enhancements in SOLIDWORKS 2020 that deliver new capabilities for improved performance, streamlined workflows, and a connected design ecosystem. Find out what's new in 3D printing applications and 3D scanning to integrate into your design process. So, get ready to do things differently. It's time to innovate!
Bob McGaughey
Emerging Products Manager
Computer Aided Technology, LLC