SOLIDWORKS Education: Encouraging Student Success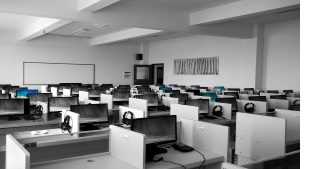 If you're a teacher or a student who headed back to school this year, you probably thought you had all of the essentials down: pencils, binders, etc. But if you're preparing to work in the STEM field, you'll need more than books and paper to succeed. With STEM degree holders enjoying higher earnings and a growing job market, this popular field requires students to keep pace with new technologies and concepts to be ready in the workforce. Luckily, CAD leaders like SOLIDWORKS are making it easier for educators to prepare their students with special packages like SOLIDWORKS for Educators. Here's what you need to know about encouraging student success with a solid SOLIDWORKS education.
Why is it important for students to know SOLIDWORKS?
SOLIDWORKS is the most widely used 3D CAD software package. By learning design and engineering skills now, students can create projects with real-world applications and better prepare themselves for the job market. Getting a jump start with CAD software will help students become more familiar with concepts and tools they'll need to use in the future and set them up for success:
– STEM training in college is associated with higher earnings, whether working in a STEM occupation or not. (

Pew Research Center

)

– CAD software is used in a wide variety of industries, including aerospace, automotive, electronics, and consumer products (

SOLIDWORKS

).

– Dassault Solidworks has a 12% market share, and 20% of AutoCAD's customers also use Solidworks (

iDataLabs

).
What SOLIDWORKS options are available to educators?
Qualified research institutes and qualified educational institutes can take advantage of SOLIDWORKS Education for classroom learning and SOLIDWORKS Student Edition for coursework. SOLIDWORKS Research Edition is also available for educators, researchers, and students conducting research.
SOLIDWORKS Research Edition
SOLIDWORKS Research Edition offers full SOLIDWORKS compatibility with no restrictions or educational watermarks. Using SOLIDWORKS allows researchers to work more quickly through the research process and get their ideas to market faster, and this edition offers access to both the SOLIDWORKS community and technical support resources – all at a reduced price.
SOLIDWORKS Education Edition
SOLIDWORKS Education Edition bundles the best professional products that SOLIDWORKS offers in a single interface. Teachers can prep for lessons with over 600 professional training videos and explore free certification opportunities for both them and their students. With such a comprehensive offering, SOLIDWORKS Education Edition is a great value for institutions teaching CAD and teachers who want an easy way to build their engineering or design curriculum.
SOLIDWORKS Student Edition
As we've mentioned before, learning how CAD software works is a big advantage to students considering a STEM career. SOLIDWORKS student edition can give students their own license on their own device, allowing them to work and experiment whenever and wherever they are. SOLIDWORKS Student Edition includes SOLIDWORKS CAD, SOLIDWORKS Simulation, SOLIDWORKS Plastics, Animation capability, Standards Library, Photorealistic rendering, and eDrawings, as well as extensive online tutorials.
Students can also take advantage of free online SOLIDWORKS training within the software to prepare for the Certified SOLIDWORKS Associate exam. Combining this with the project design portfolios they've built in class will help them become more marketable when they look for jobs.
How much is SOLIDWORKS Student Edition?
SOLIDWORKS Student Edition is included with the SOLIDWORKS Education Edition!
Setting Students Up for Success
If you want to set your students up for success, help them bridge the gap between ideas and technology by giving them hands-on experience with CAD software. If you're interested in learning more about SOLIDWORKS for research or education – or how you can access SOLIDWORKS Student Edition – contact us today!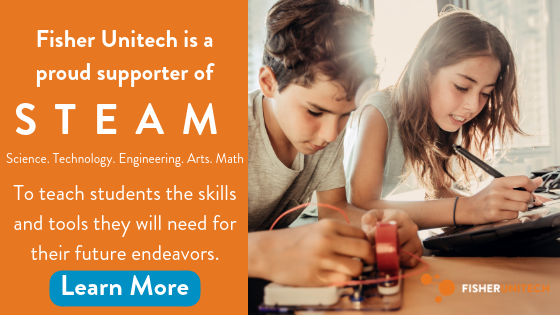 Related Articles
Celebrating Manufacturing Day with Students at Make It: Manufacturing
Passionate Makers and Speakers Attend Maker Faire Detroit
About the Author

Christa Prokos is a marketing manager at Fisher Unitech. She researches and writes about the latest business trends and technologies impacting manufacturers, including 3D printing, SOLIDWORKS 3D CAD design and product data management tools, product lifecycle management, virtual reality, and the Internet of Things. Christa has worked as a high tech marketing and communications professional since 2000. You can follow her on Twitter: @ChristaProkos.