SOLIDWORKS Enterprise PDM Seminar - Chicago, IL
Join us on July 17th at our Buffalo Grove Headquarters for a seminar featuring the benefits of SOLIDWORKS Enterprise PDM.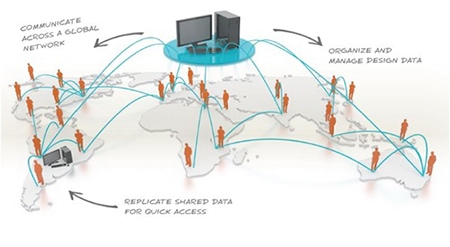 With SOLIDWORKS EPDM you can keep your project connected everywhere.
SOLIDWORKS EPDM Allows you to:
Eliminate manual, time consuming version and revision tasks from your workday
Be sure you're working on the correct and latest files all the time
Know at once who else could be impacted by a design change
Secure all types of data alongside your CAD data with ease

We invite you to join us at Buffalo Grove, IL Headquarters where we will reveal how companies like yours are creating a competitive edge. You'll gain insight on what companies small and large are doing and experiencing with this simple yet powerful engineering product data management solution from SOLIDWORKS. Experience internal design communication at a whole new level.
Date, Time, Location:
July 17, 2014
11:30am – 12:00pm Central Time
CATI Headquarters
165 N Arlington Heights Road, Suite 101
Buffalo Grove, IL 60089
Registration Link
Seminar Agenda:
11:30am – 12:00pm: Registration and Lunch
12:00pm – 12:45: SOLIDWORKS EPDM Overview
Product Overview and Benefits
12:45pm – 2:00pm: SOLIDWORKS EPDM Usage Scenario
New Project Creation, File Check In/Check Out, Submit Documents and Design Changes for Approval, BOMs
Jim TeDesco
Marketing Manager
Computer Aided Technology, Inc.