Stratasys 3D Printing: New Creative Colors Software for Connex3
New Stratasys Creative Colors Software for Connex3: Powered by Adobe, Loved by Designers!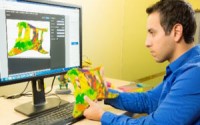 The release of the new Stratasys Creative Colors Software, powered by the Adobe 3D Color Print Engine, is making creatives crazy happy! Designed for Objet Connex3 3D Printers, it combines, for the first time, advanced color management (including gradient colors) with a direct design-to-3D print workflow.
By forming a direct bridge between Adobe Photoshop CC and the Objet Connex3, Stratasys Creative Colors Software enables you to 3D print your most imaginative creations without those old, cumbersome, painful 3D printing workflows. So what used to work like this: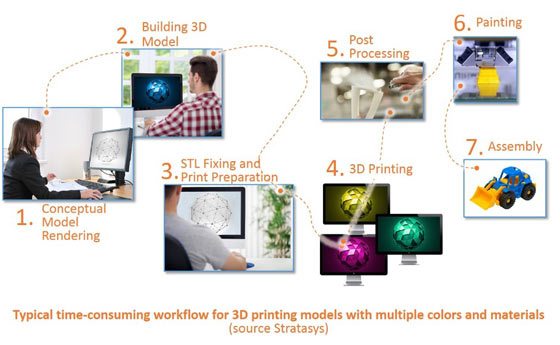 Now works like this:
And with Stratasys Creative Colors Software, you get a first-class color experience, including vibrant gradient color palettes with expanded color spectrums, improved textures and patterns support, as well as accurate, time-saving color previews.
This all means that for the first time, you can 3D print models that combine multiple material properties with multiple gradient colors. And you can do it directly connected to a top-of-the-line Connex3. Reality was never this easy.
Download your free White Paper on the Connex3 to understand how this amazing, extensible platform continues to set the industry standard for versatility in multi-material, multi-color 3D printing.