Stratasys 3D Printing: Metal Additive Manufacturing
Desktop Metal Extend Their Strategic Partnership to Accelerate Adoption of Metal Additive Manufacturing
As a result of this partnership, customers will be able to work with leading Stratasys resellers who will begin representing Desktop Metal solutions, including the recently announced Studio System and the Production System, alongside Stratasys' broad family of advanced FDM and PolyJet solutions.
Expected to ship September 2017, Desktop Metal's Studio System is the first office-friendly metal 3D printing solution. At up to ten times less expensive than today's metal 3D printers. For the first time, it's possible to produce highly complex metal parts and assemblies with metal 3D printing without leaving the office.
What are the possibilities by adding an office friendly metal printer to FDM and Polyjet technologies? Well, for those of you attending our Design Innovation Summits last fall, we proto yped the MyoPro orthopedic device. The major problem we had was being limited to plastic parts. Plastic worked great as a prototype, but if we were able to print the metal components in the office as well, we could provide a "field testing/working" model.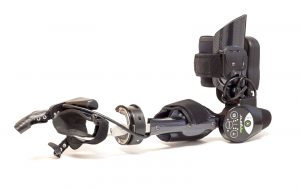 MyoPro Orthopedic Device

Desktop Metal Studio Office Friendly Printer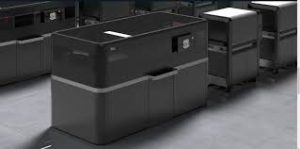 Desktop Metal Production Machine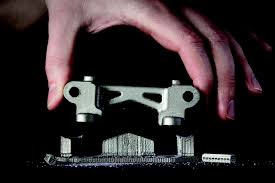 Metal Bracket after support removal
Thank you,
Derek Ellis
Application Engineer
Computer Aided Technology