The Impact of 3D Printing for Plastic Design Engineers
For plastics professionals, 3D
printing has been a breakthrough for how plastic part design and production can
now be accomplished.
Plastic design engineers have been
using 3D printing technologies such as Polyjet, to create physical models which
have the same look and feel as the mass production part they've designed. By 3D
printing their ideas, design teams can optimize every aspect from structural
enhancements such as extra ribbing, to increasing wall thickness and visual
changes. This visualization cannot be accomplished simply by looking at a model
on a computer screen. Better understanding proof of concept is has been
essential for keeping production goals on track.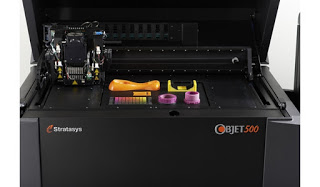 On the manufacturing floor, 3D
printings impact has been equally important as it has been to the design team.
Manufacturers are finding that by using Fused Deposition Modeling technology
they are able to produce stronger parts. Jigs, fixtures, and check gauges are
being created quicker and are less expensive than tools made from aluminum.
Some companies, particularly in the Automotive, Aerospace, and Medical
industries, are finding that by using FDM materials like Ultem or Polycarbonate
that they are able to skip traditional manufacturing completely by producing
their products directly from their 3D printer. This method greatly reduces the
cost to produce expensive molds and if a part needs to be replaced, it can be
reprinted quickly and inexpensively.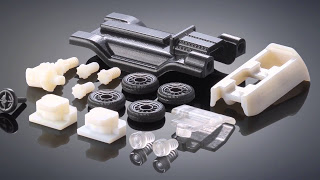 An expanding application
manufacturers are also finding to be a game changer, is using Polyjet digital
materials to create molds for low volume blow or injection molding. These molds
generally are a great option for parts that have a high complex design and are
produced in low volumes. Some design teams that need safety or regulatory
standards also like the option to use Polyjet molds because they can now have a
functional prototype built with the same material as mass production parts.