Wrap It Up!
Want to have extruded text follow a curved surface? The Wrap command will do this for you. It is found Insert>Features>Wrap.
Make a 2D Sketch of the text you would like to have extruded.

Use the Text tool (Tools>Sketch Entities>Text) and construction geometry to define the sketch.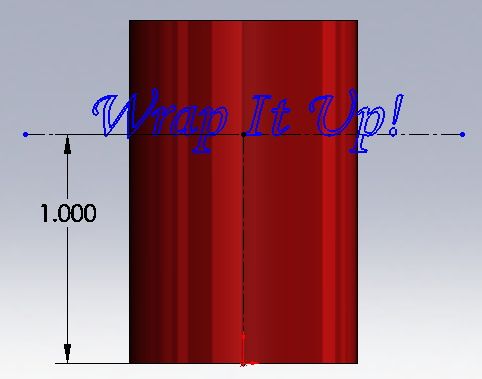 Exit the sketch.

The Wrap command is not available when you are in a 2D Sketch.

Go to Insert>Features>Wrap.

Select the sketch as the source sketch if it is not already selected.

Choose the Emboss option to add material, the Deboss option to cut in material, or the Scribe option to split the face with the text.

Select the face for the text.

Enter in an Emboss/Deboss depth.

With the Scribe option, there will be no depth.
If needed, change the Pull direction with a plane or edge selection.

Click the green check.
You will now have curved text that follows the surface your surface.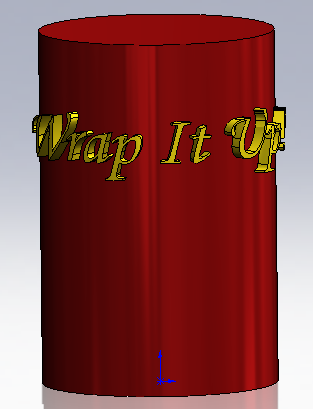 Design Better!
Leslie Lougheed
Regional Technical Manager