Have You Ever Used Part Reviewer In SolidWorks?
SolidWorks Part Reviewer can be used to review how parts are created feature by feature. Very similar to roll back, but easier. You can find Part Reviewer on the Evaluate tab.

Click on Part Reviewer and notice it opens in the Task Pane area. You can use the arrows to guide you through the features and sketches of the model. Arrows from left to right (Jump to Begining, Step Back, Step Forward and Jump to End).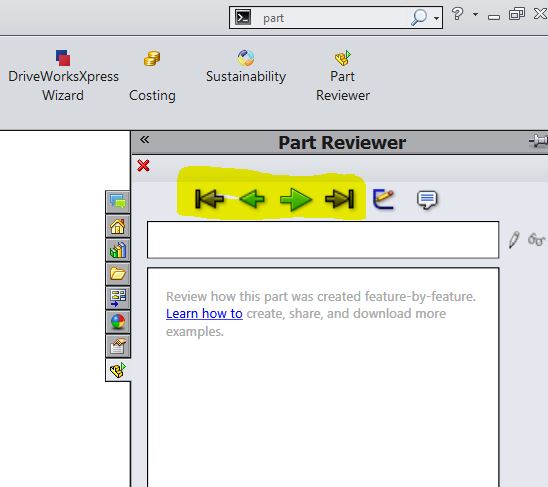 When you activate Show Sketch Details in the Part Reviewer Task Pane, the sketch will be shown as you step through the features of the part.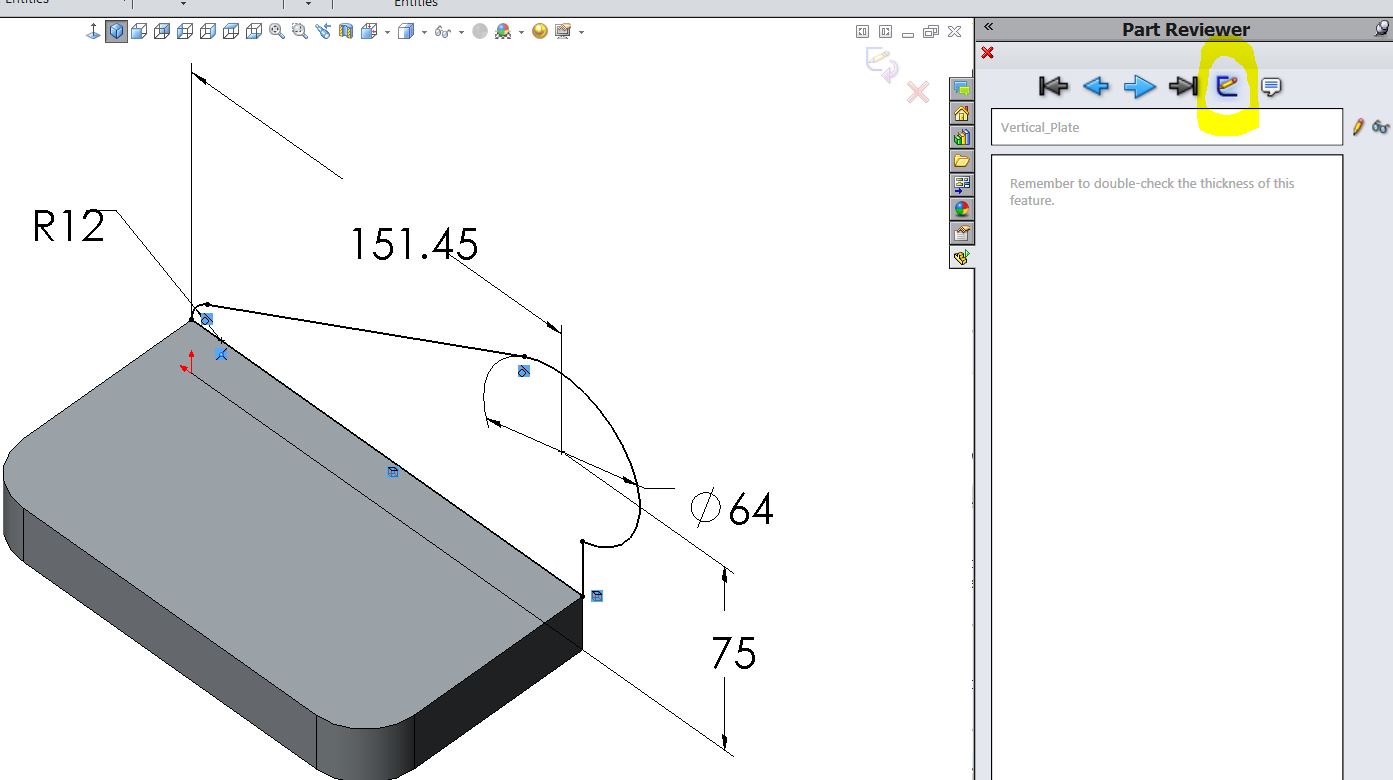 When the Show Sketch Details is NOT activated you will only step through the features.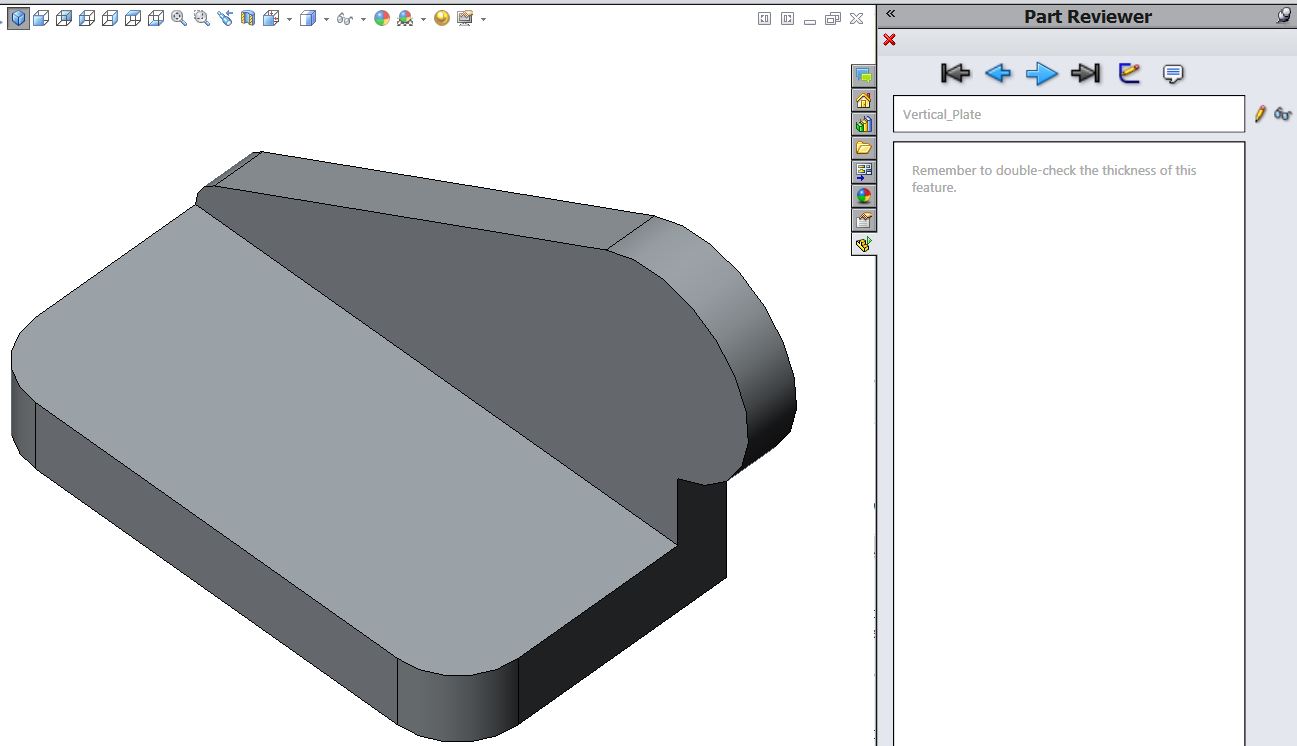 Comments can also be added when using the Part Reviewer by activating Edit Feature Name and Comment. Once activated you can enter comments and notes, you can Date/Time Stamp, Save and Close, Delete or Cancel.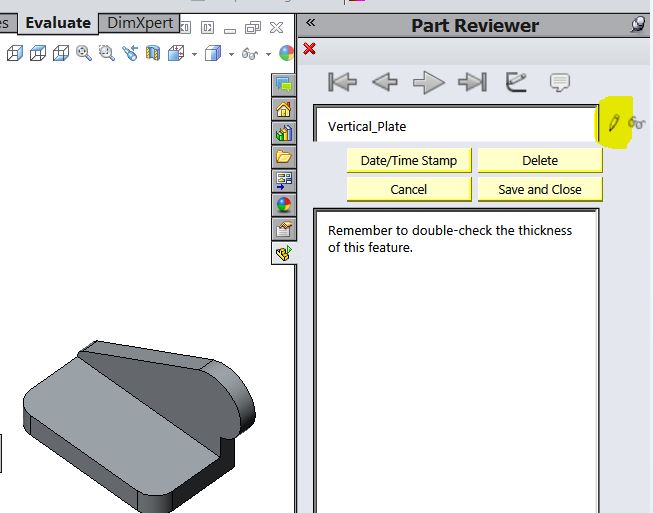 When Show only features with comments is activated. Guess what? That's all you will see.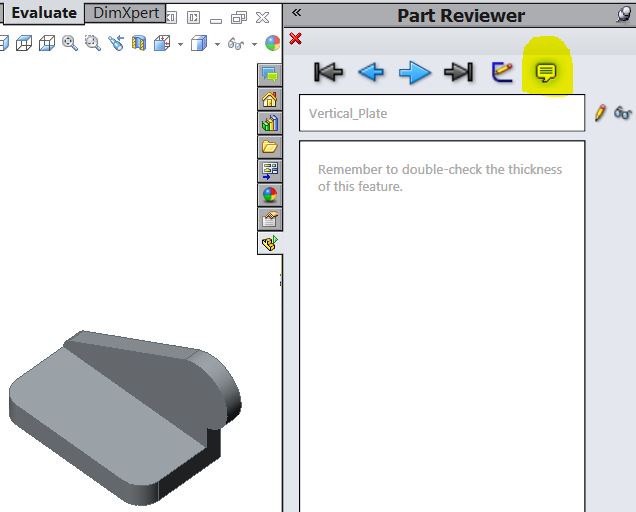 And finally, glasses to the far right of the Part Reviewer Task Pane will hide features.
I hope this was of help to you. Have a great day.
Roger G. Ruffin Jr
Application Engineer
Computer Aided Technology, Inc.