While working in the SOLIDWORKS Customer Portal today the CATI Support Techs noticed that as of 10/9/2012 SOLIDWORKS 2013 SP0.0 is available for download.
If you have an active Subscription Service for SOLIDWORKS all you need to do is Login to the SOLIDWORKS Customer Portal and proceed to the Downloads page and set the Version to 2013.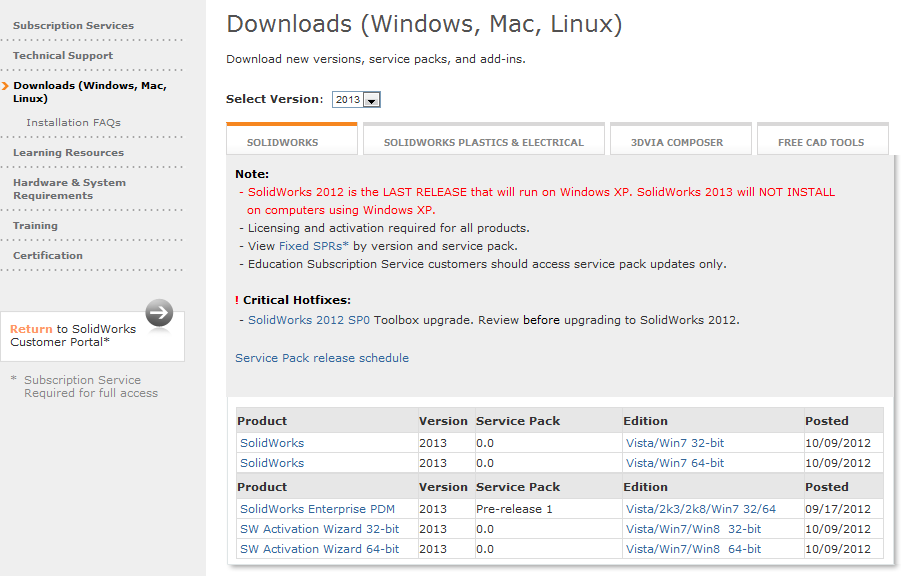 Enjoy working with 2013 and you can get more information on SOLIDWORKS 2013 from CATI's website.
Josh Altergott
CATI Support Manager