Upgrading
software can be a daunting task. I say daunting because the majority of the time
that you put into upgrading is set aside for downloading the upgrade.
 When time is short and you just need to get SOLIDWORKS up and running
with the newest service pack, the download shouldn't take more than a few
minutes.  The upgrade files should only be a few hundred megabytes, just
for the core installation of SOLIDWORKS, so you don't need to download a 5 Gig
file.
Here is the process on how to download just the service pack.
-Log into your customer portal.  
-Click on Downloads and Updates
-Once you get to the page that allows you to select the version and
64/32bit, please make sure you select the correct one.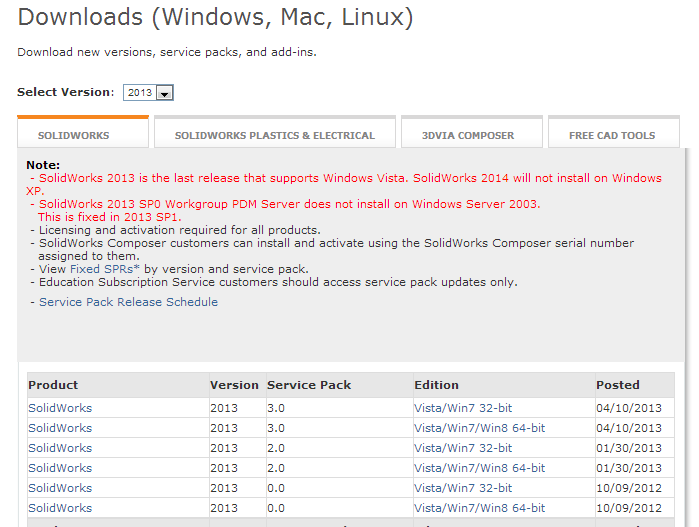 -Accept the agreement
-Now do not click on download there is another option towards the
bottom that allows you to individually select upgrades you prefer.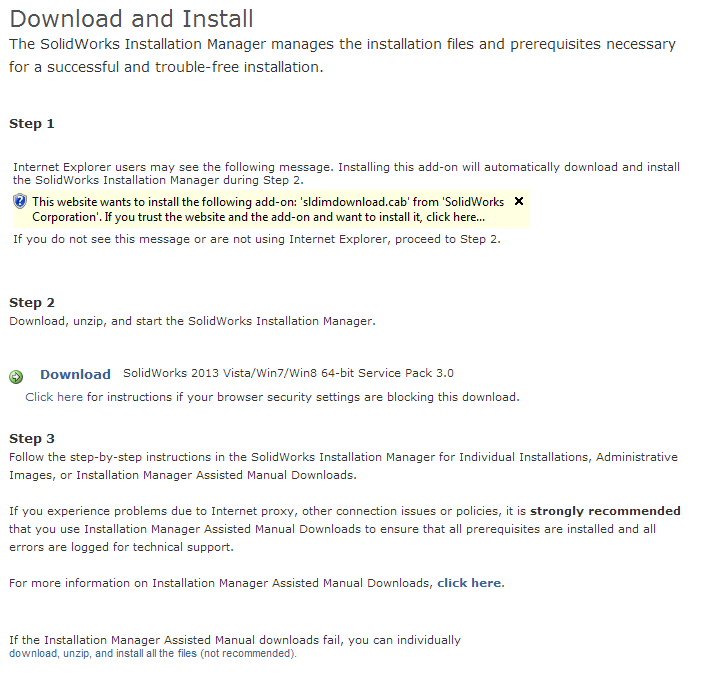 -The next screen asks for which service pack you are currently at.
 Not the one you want to get to.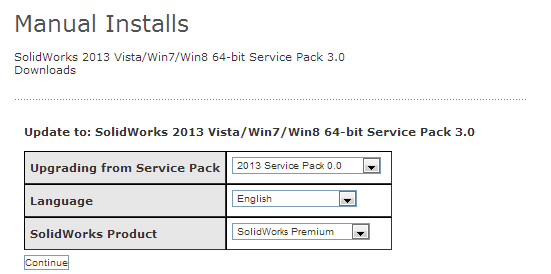 SOLIDWORKS will now show you several steps and a list of downloads
that you may need.  The items are listed out in 7 steps.  You really
only need Step 3 for the core install of Solidworks, which as you can see going
from SP0.0 to SP3.0 is only 150 MB.  The other steps are optional but when
you do get time please look at steps 4 and 5 and upgrade the appropriate items.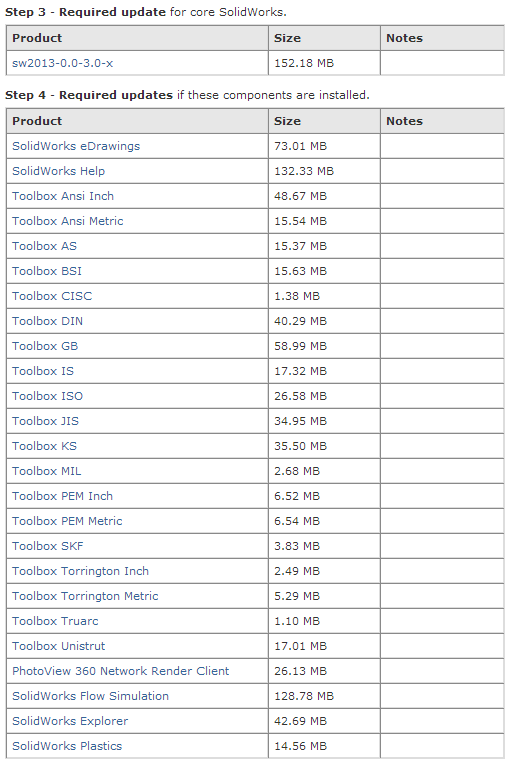 Ketul