With each update of SOLIDWORKS, there's always something missing. Missing templates is one of the most common problems. It's also the easiest to fix.
There are 2 places in the System Options to check: Default Templates and File locations.
Default Templates
Go to Tools > Options > Systems Options > Default Templates
There are 3 default templates: Part, Assemblies and Drawings. These default templates are used for:
Insert, Mirror Part
Insert, Component, New Part
Insert, Component, New Assembly
Form New Sub-assembly Here
File, Derived Component Part
Anywhere SOLIDWORKS does not prompt you for a template.
Options include a choice to 'Always use these default document templates' or 'Prompt use to select document template' is available by selecting a radio button.
These default templates need to point to the location where the templates reside. The system default is to the C:\ProgramData\SOLIDWORKS\SOLIDWORKSXXXX\template\Part.prtdot file, Assembly.prtdot and Drawing.drwdot files respectively.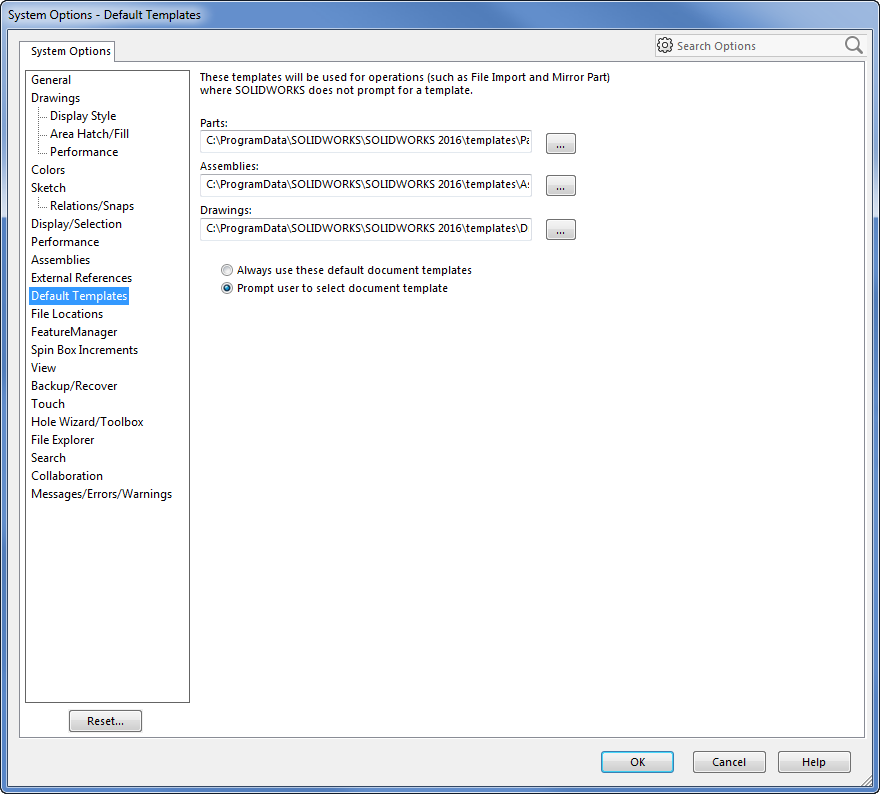 File Locations
Go to Tools > Options > Systems Options > File Locations
Show folders for Document Templates. This is where you select a folder that holds your custom templates or templates that come with SOLIDWORKS.  You can have multiple folders in this area.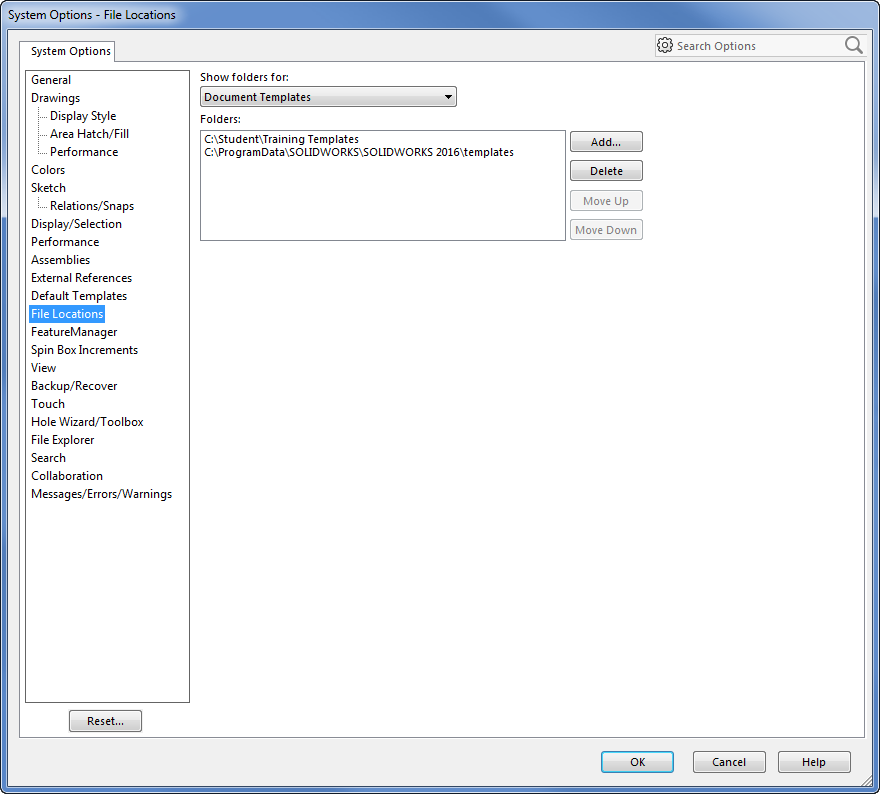 When you go to File > New or select the New

Icon, this window of the Default Templates appears.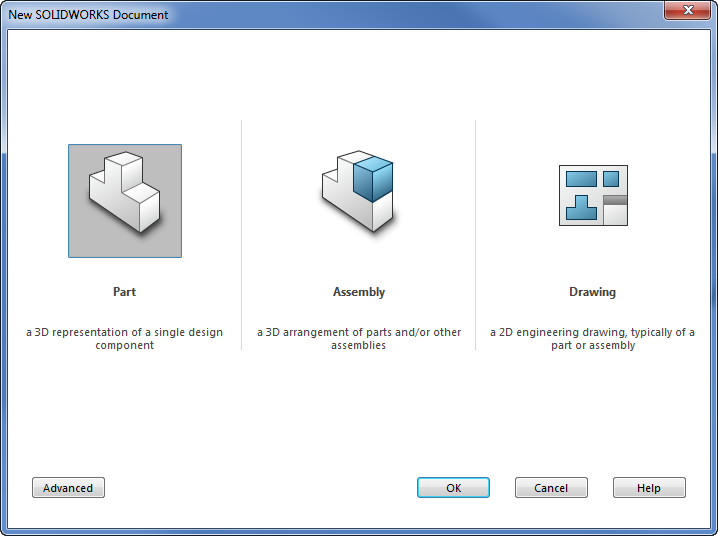 If you choose

, you will see a tab for the default templates and each file locations you have added to your File Locations list.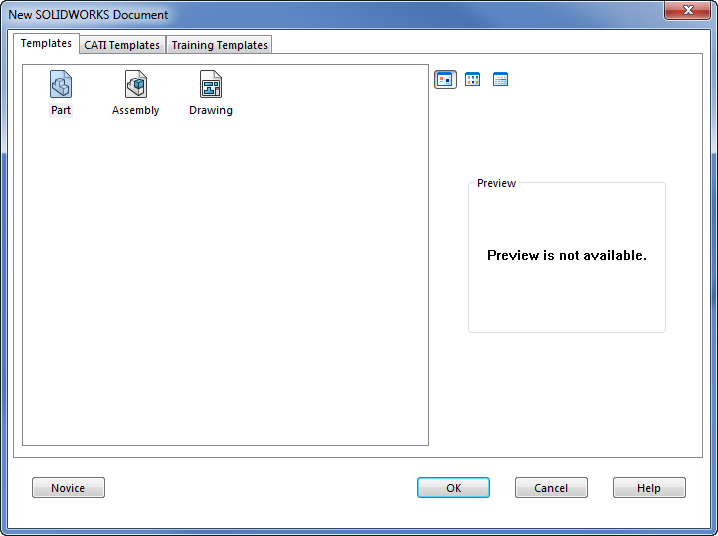 Best practices for organizing your default templates:
Generally, it's not a good idea to store your customized templates in the SOLIDWORKS installation directory. The reason is that when you install a new version of SOLIDWORKS, the new installation will write over the existing files.
A better strategy is to set up a separate local or network directory to avoid files being overwritten.
Thanks for reading!
Judy Marlo
Application Engineer
Computer Aided Technology