Have you ever been frustrated using SOLIDWORKS?  Of course, right? Although bugs in the software are discovered from time to time, the vast majority of issues in SOLIDWORKS actually boil down to user error, network issues, or problems originating in MS Windows. When troubleshooting an issue, it is always important to recall that SOLIDWORKS is completely dependent on Windows architecture, and therefore changes or modifications that occur in Windows (minor updates to new releases), can have a direct impact on SOLIDWORKS performance. Often, users immediately assume their issue is because of a bug in the SOLIDWORKS program when it is actually rooted within the underlying Windows OS.
As most of us already know, Windows 10 is the latest operating system Microsoft has been "assertively" pushing out. Unfortunately, Windows 10 only supports SOLIDWORKS versions 2015 and later, so for those who have recently upgraded to the new OS while still running earlier SOLIDWORKS versions/service packs on their machines, a variety of issues may arise.
Although SW 2015 is technically supported by Windows 10, many people still experience crashing issues when trying to open a simple file. This usually occurs in service packs (SP0 – SP4) and may be fixed by simply adjusting the "Compatibility" mode within the SOLIDWORKS application executable file. Here's how –
Navigate to the default location of the SLDWORKS executable file (C:\ directory):
C: > Program Files > SOLIDWORKS Corp > SOLIDWORKS
Scroll down, RMB on the SLDWORKS application executable file icon, and select "properties". You should see a "Compatibility" tab at the top of the pop-up window.
Note: Depending on the installation, the icon for the application executable file  may be located on the desktop. If this is the case, just RMB on the desktop icon.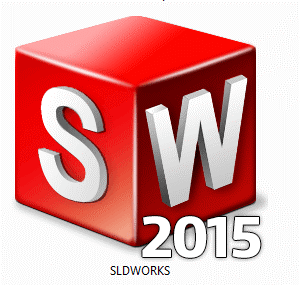 If you RMB on the desktop icon and you do not see the Compatibility tab, then you are likely dealing with a "link to application" icon – you cannot change compatibility mode with this.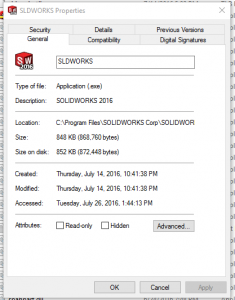 Check the box "Run this program in compatibility mode for:" and change to Windows 7 or Windows 8. Change settings for All Users. Hit "Apply" and then "OK".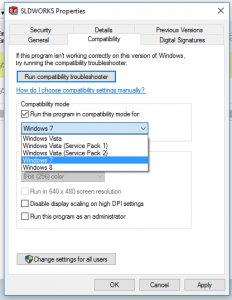 Try launching SW 2015 again. You should now be able to open your SW files without them crashing! It should be mentioned that earlier versions of SOLIDWORKS (e.g. 2014) may still seem to function on the Windows 10 platform however normal reliable behavior cannot be expected. It is highly recommended that users upgrade to at least SW 2015 SP5 if running Windows 10. Good luck!
James
CATI/MCAD Support