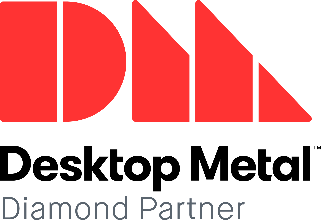 Desktop Metal 3D printers are the latest addition to our lineup of best-in-class product development solutions. This groundbreaking line of metal 3D printers finally provides a solution to the limitations seen with other metal 3D printers currently on the market—limitations in speed, materials, and accessibility. We're happy to provide 3D metal printing solutions with Desktop Metal that are quick, affordable, and offer a variety of materials, such as steel, aluminum, titanium, and copper.
There's been a lot of buzz in anticipation for Desktop Metal's debut, and it's easy to see why. Early backers like GE, BMW, and Stratasys have been vocal about their support. Desktop Metal's 3D printed parts aren't just quicker and cheaper—the quality matches that of metal injection-molded parts. So, just how is Desktop Metal drastically changing the way we think about 3D printing metal?
Desktop Metal provides two metal 3D printing solutions: the office-friendly Studio System, and the mass production-ready Production System.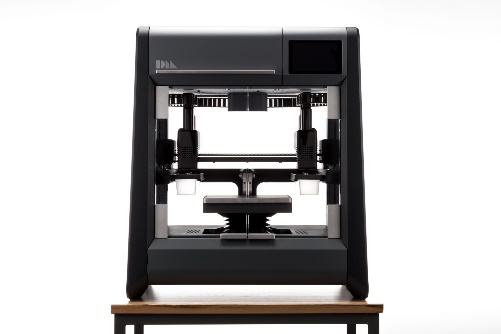 The Studio System is designed for in-house prototyping that's cost-effective for engineering teams. By eliminating lasers and powders, the Studio system is safe for any surface, requiring only power and an internet connection—making the name Desktop Metal a fitting one. Engineers familiar with Fused Deposition Modeling (FDM) will find the process very similar. The printer extrudes bound metal rods in a process called Bound Metal Deposition (BMD), rather than melting metal powder like laser-based systems. Next, the furnace sinters parts with closed-loop thermal control that's safe for an office environment and designed to fit through a standard door, making the whole process suitable for any environment. Parts are heated quickly to just below their melting point to remove binder and fusing metal particles, all without the residual stresses introduced in laser-based systems. With uniquely separable supports, Desktop Metal prints parts that are not bonded to supports, and are therefore removable by hand. The possibility for building metal parts quickly, inexpensively, safely, and easily in-house is now a reality with the Studio system, and we're excited to see where we can take it!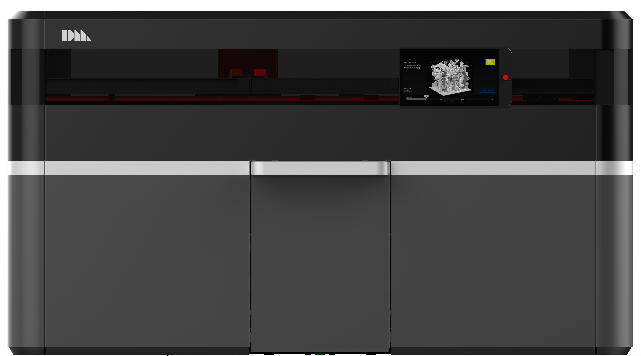 The Production System is powered by a new process called Single Pass Jetting (SPJ), is ideal for mass production. What is SPJ? SPJ combines two powder spreaders and one print unit into a single-pass system, spreading metal powder and printing at once. In every pass of the print head, powder is spread, compacted, and bound to form high-resolution layers, followed by anti-sintering agents, and dried. Once printed, parts are sintered in a microwave-enhanced furnace, combining conventional and microwave heating. This new process can 3D print metal parts 100 times faster than laser-based printers at speeds up to 8200 cubic cm an hour, with no tooling required. This system arrives in 2018, but reservations are being taken now. At costs with less than 20 times that of other metal 3D printers, it's no wonder spots are filling up.
Learn more about Desktop Metal by visiting the 3D Printing section of our website. Or click here to reserve a system.
Desktop Metal in the News
It's the dream of Jonah Myerberg, co-founder and chief technology officer of Desktop Metal, for the Studio and Production systems to work together. "Our vision was that we would allow engineers to do something that they've never been able to do before: Design for additive, prototype in additive, and then head to production in additive," Myerberg says. This has been the promise of AM, but there really hasn't been a way for them to do it." You can read the rest of this story here at Engineering.com.
Just last month, Desktop Metal was selected from hundreds of candidates as a World Economic Forum Technology Pioneer (their peers in this category include Google and Airbnb, to name a few), no surprise. See the full story here at TenLinks. Fulvia Montresor, head of technology pioneers at the World Economic Forum says the committee "welcome[s] Desktop Metal in this group of extraordinary pioneers. Desktop Metal has made great strides in increasing the speed, range of materials, and accessibility of metal 3D printing. It has the potential to greatly impact product innovation, customization, and invention."
Learn more about Desktop Metal by visiting the 3D Printing section of our website. Or click here to reserve a system.
Emily George
Marketing Coordinator
Computer Aided Technology