How 3D Printing Can Change Your Approach to Medical Device Development
Medical 3D printing has come a long way over the past 30 years when Chuck Hull first filed a patent for a 3D printer and eventually spread the technology beyond anything we could have imaged. Since then, medical 3D printing has exploded, and doctors and scientists are using 3D printing for an array of different and life-changing uses. Whether it's for prosthetic devices, hearing devices, or most recently surgeons using 3D printing for a life-saving kidney transplant, 3D printing has uses far beyond measure. In fact, this is just the tip of the iceberg. Dental 3D printing has also seen vast improvements in the concept and production of clear aligners, orthodontic molds, soft tissue models, and crown and bridge models. The technology, along with a plethora of materials, can help shape, create, and replicate life-like models and prototypes.
I recently had the opportunity to speak at the Medical Device Technology Exchange (MDTX) event held in Secaucus, New Jersey. MDTX gathers a wide range of engineers and designers who want to be at the forefront of discovering the latest in cutting-edge medical technologies. This year's conference was the thought leaders forum for medical device innovators who design, develop, or commercialize devices filled with interesting conversations to get creative juices flowing and learn from fellow experts.
3D Printing Can Change Your Approach to Medical Device Development
My presentation at MDTX, which you can view below, was "How 3D Printing Can Change Your Approach to Medical Device Development", which was very timely because medical 3D printing is the most widely used option for product development in the industry. Whether companies are printing in-house or through a service bureau, 3D printing is by far the best way to bring your ideas to life.
I started my discussion with a quote from one of my medical device customers. "We don't think – we print. 3D printing throughout the production design phase accelerates your thinking process and gets you to the end result faster". In my opinion, this quote drives home the importance being placed on the technology by many device manufacturers.
Medical Industry Must Overcome Challenges
The medical industry currently faces several challenges as it tries to adjust to the "new normal" in the ever-changing healthcare environment. Some of these challenges include rising costs, an aging population, and a change in insurance reimbursements from a focus on procedural reimbursements to a system that rewards hospitals based on patient outcomes.
Fortunately, 3D printing offers measurable solutions at every step in the medical device value chain.
Rapid prototyping, tooling, jigs & fixtures
With a 3D printer in-house, companies are able to produce jigs and fixtures and tools in a manufacturing process to speed up the design, to speed up the actual putting together of the materials into parts. These things can be built onsite in a short amount of time, literally hours or days versus weeks or months.

Being able to reduce the timeframe from concept to finished product is invaluable. Also, Stratasys has developed the largest library of 3D-printable materials in the world, and these materials have electrostatic capabilities, biocompatible capabilities, as well as properties that are chemical resistant. So, you name it, there are materials either existing or in development right now.
Create realistic anatomic models for device testing, surgeon and patient education, and pre-surgical planning
With 3D printing, we are able to produce realistic anatomical models, and these models are made of various materials. They can mimic bone. They can mimic soft tissue. Being able to test the device prior to taking it into the operating room is so important to our surgeons. So we're able to help eliminate the trial and error that used to be the common practice by developing these models. And the beauty of this is these models can be printed with specific pathologies. They're not generic models off the shelf. These are patient-specific models, in some cases, that they're able to perform real-life testing. And then the beauty is they can store them digitally and use them down the road again and again to train other surgeons and other residents.
Economic and patient benefits of 3D printing
Insurance companies are now paying hospitals differently than they have in the past. Instead of the traditional fee-for-service model where surgeons would perform or doctors would perform an operation and the hospital would get paid by the insurance company, hospitals are now requiring and reimbursing based on outcomes, patient outcomes.

And that takes into consideration many different factors including patient satisfaction after the fact. Did they get readmitted after the procedure? Many things enter into this. In some cases, hospitals that can't meet those guidelines are actually being penalized or having reimbursement monies being held back until they're able to basically improve those processes to be able to meet all the guidelines.

So, it's a whole different landscape out there, and 3D printing in the medical field is very important because we address each and every one of these.
A good friend of mine said it best, "3D printing to surgeons is like X-Ray vision to Superman". Why would you not use a technology that can legitimately provide you with "an edge" when treating patients? In medicine, new innovations that save time and money are common and 3D printing is one of them. 3D printing, however, saves lives!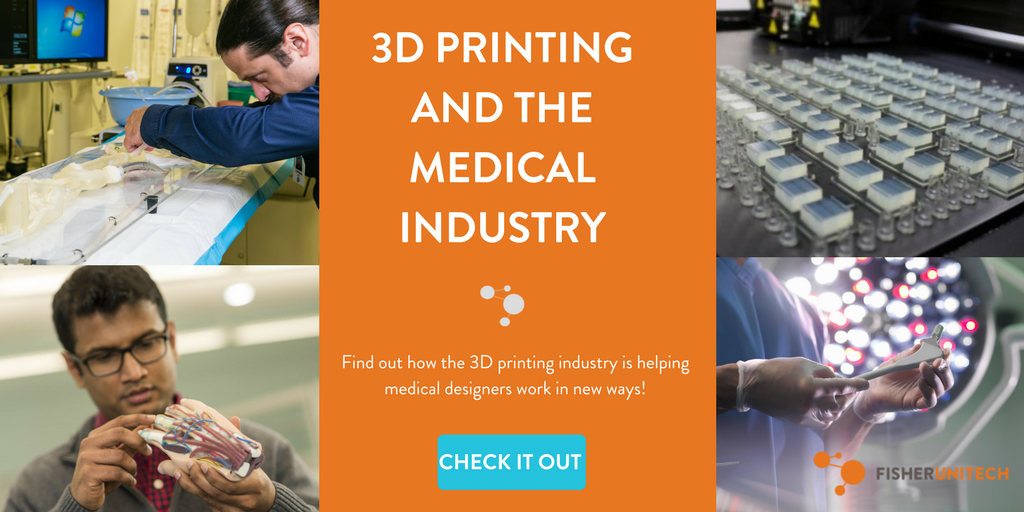 Related Articles
3D Printing Medical Devices for Patient Success
Assistive Devices and the Impact of 3D Printing Technology
Medical 3D Printing Saves Lives and Helps Surgeons Reduce Complications
Digital Dentistry & Orthodontics with Stratasys 3D Printers
Stratasys 3D Printing Helping Hospitals Save Lives
About the Author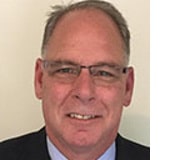 Rick Gillespie is a 3D Printing Business Development Manager and has been with Fisher Unitech since 2017. Rick has over 12 years working in the medical field and was the Director of Marketing & Business Development at Stryker Orthopaedics with an expertise in working with medical device OEM's and hospitals to launch new medical technologies.