3D Printing Sci-fi Halloween Props
"More human than human" is the famous corporate tagline from the fictional company, Tyrell Corporation, in the 1982 Sci-fi classic movie Blade Runner. This quote is what kept me going as I worked to perfect the replica blaster that I have always dreamed of owning. Created by the infamous Hollywood prop maker, Richard Coyle, the original Blade Runner handgun prop is considered one of the most sought after sci-fi guns next to Han Solo's blaster.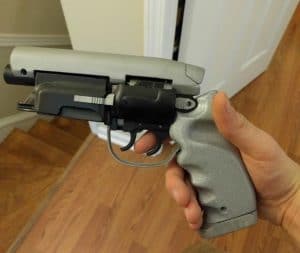 The model I chose to create was designed by Andrew Forster and integrates the key characteristics of Coyle's blaster. The forty component assembly was designed and toleranced for FDM 3D printing and requires a significant amount of post-processing to finish to spec. Since this was my first time making movie props, there was a great deal of learning involved to take the project from start to finish. For those interested in using 3D printing to make props, here are tips from my experience so you don't have to learn the hard way.
Test fit your assembly
Ensure that all of the pieces fit together correctly. Mark any a-face (visible or outward facing) features for reference, so that you remember which surfaces are most critical when it comes time to paint. Some components might be designed with or without the right clearance when painted or finished. On my prop blaster, I found that there were hard edges that scraped against each other after applying paint. You might want to sand these extra, or even use a dremel to cut away extra material. Be considerate of moving components and anticipate that they have a limited cycle life in comparison to injection molded or machined components. Over time, buttons and snap fits will wear out.

Prime before sanding
Primer sands faster than plastic. After a coat has dried, use ~300 grit sandpaper to knock down the base coat. You will notice that the surface becomes much smoother where primer starts filling in the cracks of the layer lines. When you think the surface is smooth enough, add a final layer of primer and inspect after drying. Repeat this process until you are satisfied with the surface quality. Always remember to remove dust and any moisture off of the surface before applying paint.
Pay attention to holes and areas with stepping
Cracks and holes may occur in pieces that were glued or snap-fit together. To address this problem, use a filler to hide the seam line. This is something I learned the hard way and would have spent more time addressing if I could go back. In this particular instance, I applied superglue on the cracks and sprinkled baking soda on top. This helped the glue dry faster and gave it a bit of tooth when sanding.

Match your primer to your paint
Getting paint to look aesthetically accurate can be tricky. This is an area where I have lots of room for growth but learned a few key things in relation to painting and priming. White paint does not show well on top of black surfaces and vice-versa. Other factors to pay attention to is the gloss level and the type of paint that will be your top coat. Test and choose these carefully to avoid odd reticulation when drying. I used a combination of spray paint and model enamel.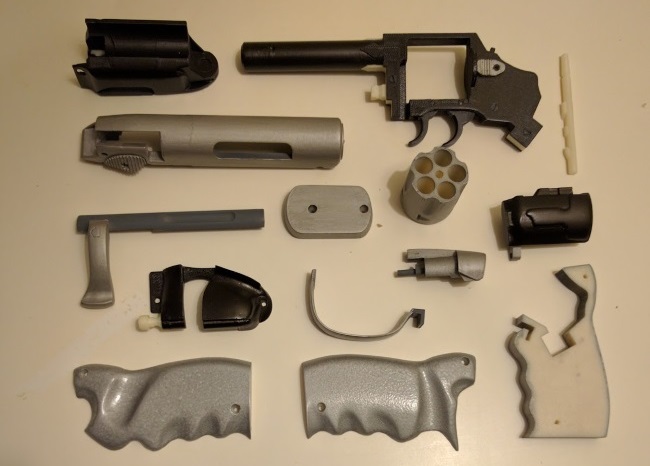 Have patience
Plan out each step and have patience. Give yourself extra time to wait for coats of paint to dry. In the end, the results will look more polished and you will be happy to not have any fingerprints or smears on it. Remember that practice makes perfect, and that model making is a combination of technique and learned skill.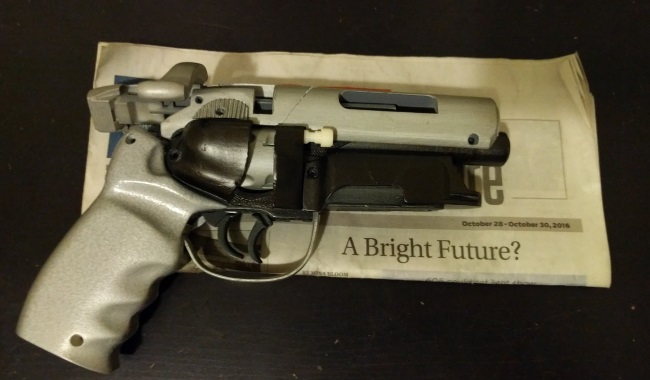 Thankfully we are not living in the dystopian world depicted in Ridley Scott's film. However, 3D printing technology is bringing us closer to many of the concepts presented in Blade Runner. With tissue engineering and autonomous vehicles becoming commonplace in the present world, it can truly be said that life imitates art.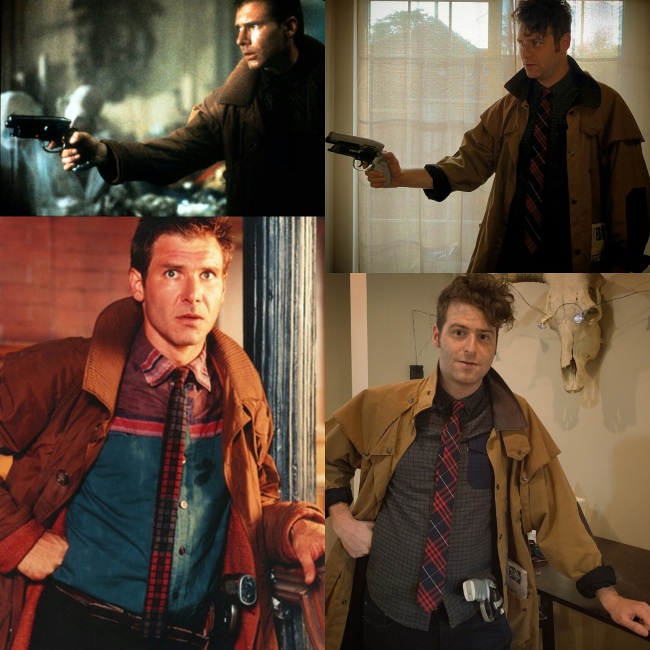 Related Articles
3D Printing Goes for Gold at Olympics
Top-Rated Comedian Uses a Dimension 3D Printer. Seriously
Baxter the Bartendar: Robot Learns Bartending by Watching Humans