3D Printing News: Top 10 Stories of 2017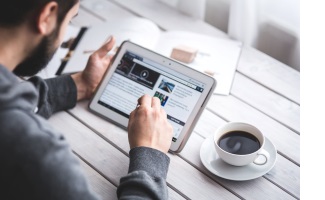 3D printing has continued to make an impact in many different areas. Whether it's helping save lives in the medical field, driving innovation in the automotive industry, or bringing opportunities to new heights in the world of aerospace technologies, 3D printing news is making headlines for its endless possibilities.
In 2017 here at Fisher Unitech, we covered a lot of 3D printing news, Stratasys came out with a new line of printers, materials, and new enhancements to GrabCAD Print, and we continued to explore 3D scanning and metal 3D printing. These are the top ten stories we posted in 2017. Have you read them all?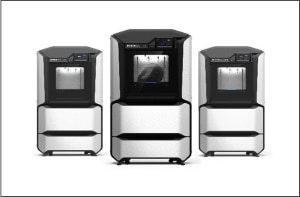 #1. First Impressions: Stratasys F370 Review
When Stratasys officially announced the new F123 series at SOLIDWORKS World 2017, we were excited to try them out. The new lineup had big shoes to fill since Stratasys discontinued production of the Fortus 250 and Dimension printers. I spoke to two of our 3D printing experts who work with the full range of Stratasys 3D printers on a daily basis. After having the new F370 for well over a month, I was interested in what kind of an impact it has had on its daily users. This blog covers first impressions, quality and reliability, and connection capabilities.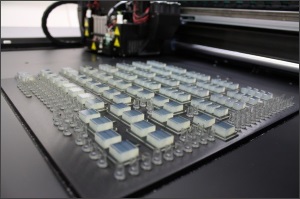 #2. The Future of Manufacturing: 3D Printing Innovations
3D printed prototypes have allowed designers and engineers to turn their ideas into reality with parts they can physically hold and manipulate. This technology has spurred innovation across multiple industries and changed the way people approach challenges. From a 3D printed splint that clears a baby's airway to an aerospace part created in half the time, the benefits of rapid prototyping are numerous. This blog explores the future of 3D printing in education, manufacturing, aerospace, healthcare, and more.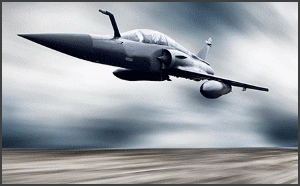 #3. 3D Printing for Aerospace: 3D Printed Airplane Parts and More
The aerospace industry is one of the most powerful in the United States and produces everything from airplanes to missiles and spacecraft. According to the International Trade Administration, the "U.S. aerospace industry contributed $147 billion in export sales to the U.S. economy," including aerospace parts like jigs, fixtures, and production parts. Original Equipment Manufacturers (OEMs) who make these parts know there's money to be made in aerospace, but the close regulation of products can make production complex and expensive. To counteract this, companies are adopting new techniques to streamline their processes and save on cost: they're 3D printing the parts. Read more about it in this blog.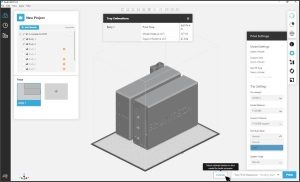 #4. How to Use GrabCAD Print: FDM
GrabCAD Print is the latest 3D Print-Preparation (aka "slicing") software from Stratasys. Today, it supports all current Stratasys FDM (Fused Deposition Modeling) machines, as well as the J750 Polyjet machine, offering an intuitive user interface with improved scheduling functionality. This tech tip blog discusses how to use GrabCAD Print for FDM in practice with a real-world example.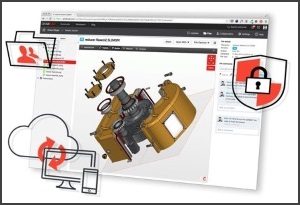 #5. GrabCAD Print: Here's What You Need to Know
If you've been in the 3D printing world a while, GrabCAD is probably not unfamiliar to you. Along with Thingiverse and MyMinifactory, GrabCAD has been a stalwart repository of 3D-printable files; notable, in native CAD formats. Over the past eight years, GrabCAD has been (and remains) an invaluable resource to some two million members. So what's this GrabCAD Print thing, you ask? This helpful blog walks you through everything you need to know about GrabCAD Print.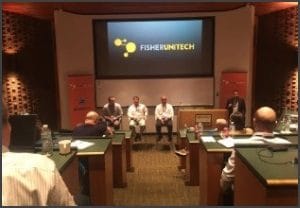 #6. Additive Manufacturing Experts Weigh in at Stratasys F123 Innovation Event
In March of 2017, we gathered a group of manufacturing experts, professionals, technology and service providers at an event to discuss additive manufacturing. Guest speakers included additive manufacturing experts from Ford Motor Company, Catalysis Additive Tooling, and Stratasys. Conversation included how to prove the business value of additive manufacturing to management, the adoption of additive manufacturing technology for education, and how 3D printing helps drive profits and revenue. You can hear more of their stories in this blog.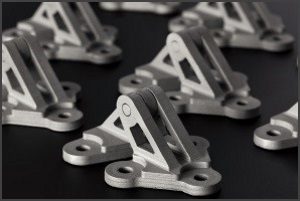 #7. Metal 3D Printing Solutions: The Desktop Metal and Fisher Unitech Partnership
In 2017, Fisher Unitech partnered with Desktop Metal, a creator of accessible metal 3D printing metal solutions. In line with making metal 3D printing more readily available, Desktop Metal has two printing solutions available for rapid prototyping offices and large-scale production: The Studio System and the Production system. Read this blog to learn more about these systems and how the future of metal 3D printing and how it can be done quickly and safely than ever before.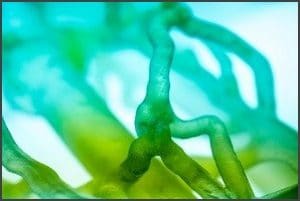 #8. Innovations in Medical 3D Printing: What You Need to Know
Medical 3D printing is one of many 3D printing innovations that has broken onto the scene and is changing the way those in the medical field approach their jobs. Whether it's 3D printing a new prosthetic or making medical models more efficiently, medical 3D printing is changing the game for the medical field. Because the impact of technology is far-reaching, manufacturers, doctors, and researchers should all be aware of the applications of medical 3D printing so far, and where it can be headed in the future. Learn more about what it can do in this inspiring blog.
#9. What's the Difference Between Additive Manufacturing and 3D Printing?
Any industry that is growing rapidly is going to attract more than its share of controversy. With a forecast growth rate of 28.5% between 2016 and 2022, according to MarketsandMarkets, the business of producing parts is no exception. One of the hottest issues at the moment is simply what do we call it – 3D printing or additive manufacturing? Or are both terms valid for different segments of the market? Or do they mean the same thing? Find out from the experts in this blog.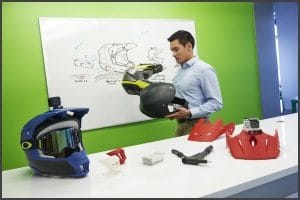 #10. Which 3D Printing Solution Fits Your Business?
Do you have an interest in learning more about additive manufacturing with 3D printing solutions? Are you part of a team that wants to bring products to market faster? 3D printing technologies might be the answer for you but how do you know? This blog offers a helpful guide that will make sure you're on the right track.
Learn More
Have these articles got you thinking more about additive manufacturing? Great! We're here to help answer any questions you may have.
Related Articles
Every Single SOLIDWORKS 3D Printing Feature
Not Just Why 3D Printing, but Why the Stratasys J750
Quick and Dirty SOLIDWORKS Hardware Suggestions
The Impact of 3D Printing Across the Life Cycle of a Product
The Impact of 3D Printing in the Plastics Industry
About the Author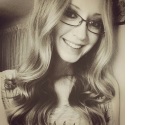 Angelle Erickson writes about how companies are using innovative technologies, such as 3D printers and SOLIDWORKS software to increase productivity, improve product development processes, and maximize business potential.