3D Printing Prototypes Made Easy
One of my favorite times of the year is Trade Show Season. 3DVision Technologies has historically had a booth at AMTS in Dayton (Advanced Manufacturing and Technology Show) and Design to Part located in Akron this year. We typically have a booth to showcase 3D printed parts and Printers, and a screen we use to demonstrate SOLIDWORKS. Every year I try to bring something new for our display and this year will be no different.
My boss asked me to come up with something BIG for the shows. We recently held an Open House and one of the give-aways I had produced in mass was a bike chain. It was fully functional, although a little small. My thoughts were to build a "Do Nothing Machine", something that could be used to demonstrate various mechanisms. The chain and sprocket, along with different gears, bearings, pulleys, ect. Would be perfect! My goal in the end would be to use a stepper motor to drive my assembly.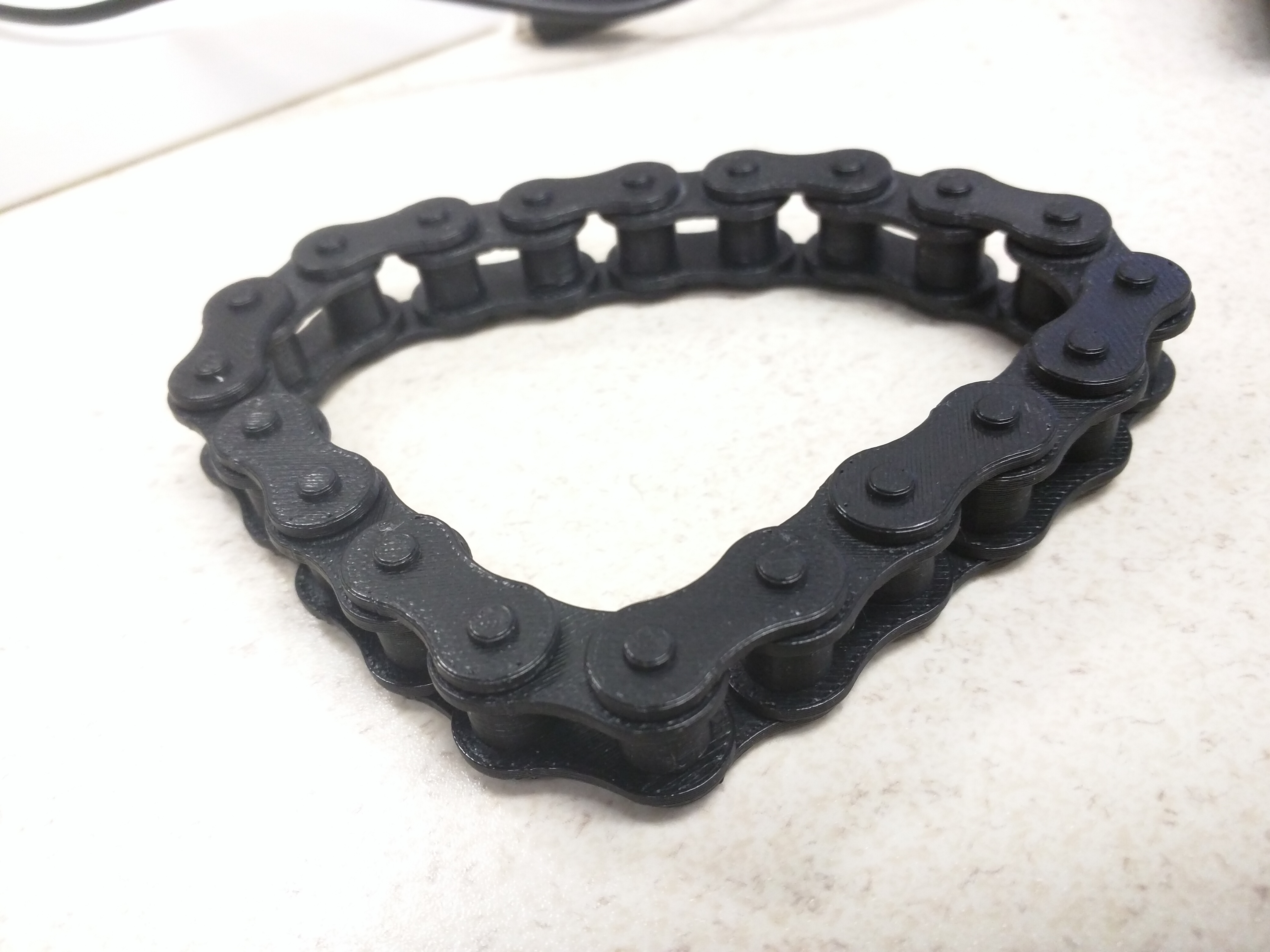 I've used SOLIDWORKS Toolbox to print different fasteners and gears, but I definitely needed more for my machine. I turned towards an old supplier I used years ago, McMaster-Carr. McMaster-Carr boasts 555,000 different products, and many of those have free 3D Cad Models! Using my Calipers I figured out the chain was just a 1/2″ Standard roller chain. I quickly used the search tools from McMaster to find a test Sprocket.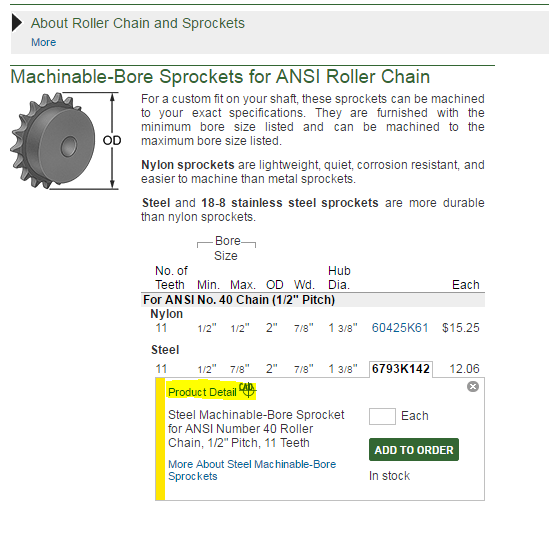 Once you drill down to the product you want, click on the "Product Detail" link.
They give you a nice 2D Drawing to verify dimensions, and a link to download a SOLIDWORKS (among other file types) model.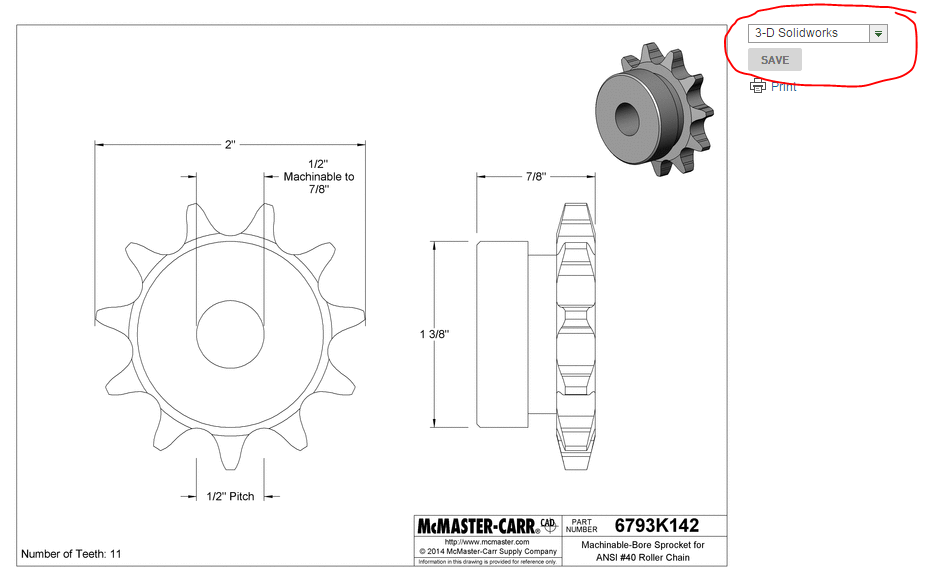 This is perfect for prototype assemblies! Or my "Do Nothing Machine".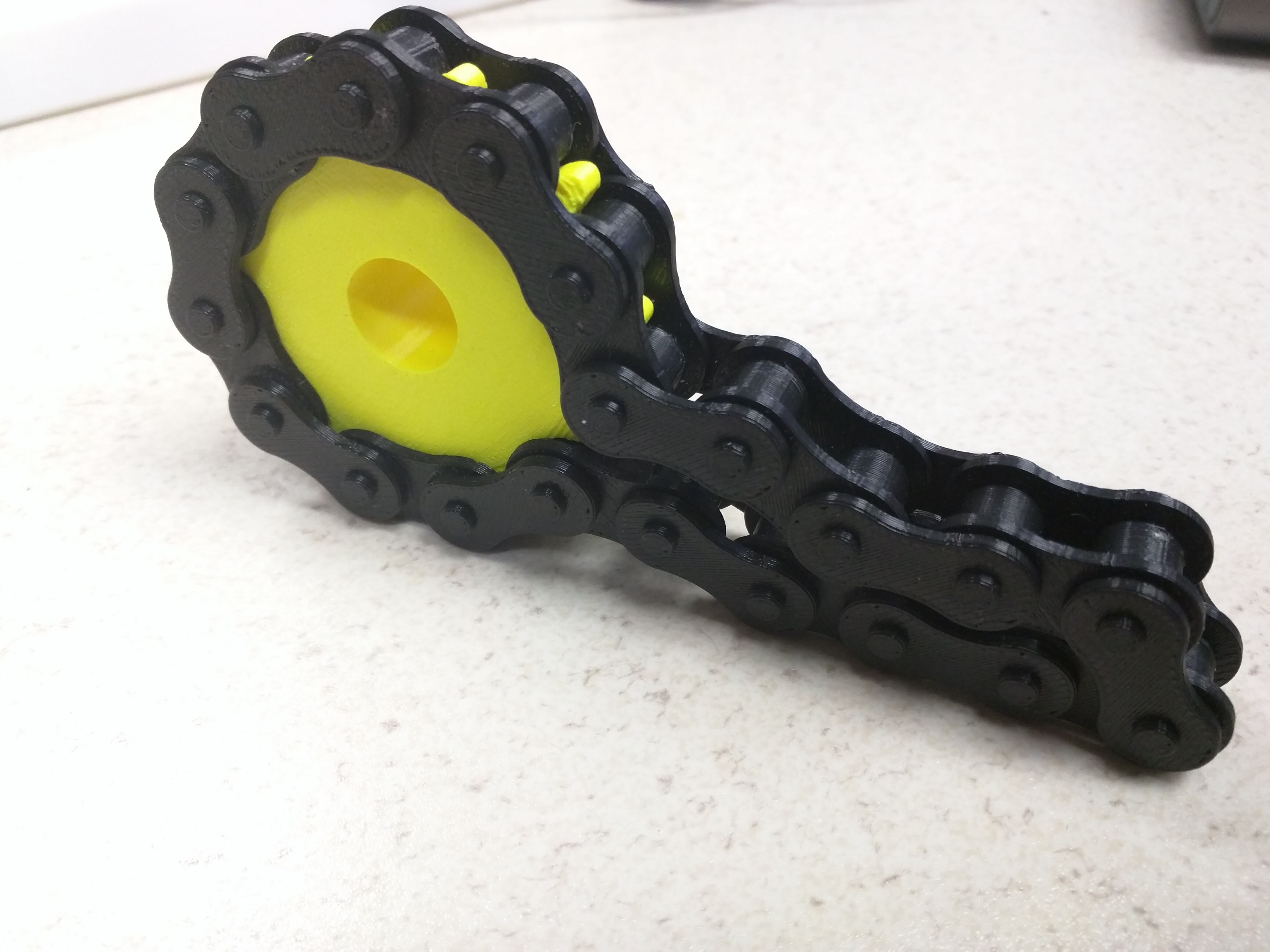 As luck would have it, both shows are on the same days this year, October 12-13. I still have plenty of time to download more models and test out a few configurations.
Have you used McMaster-Carr for 3D Printing Prototypes? Let me know in the comments section below.