3D Printing Reinvented - New Stratasys J750 3D Printer
Meet the world's first full-color, multi-material 3D printer. Stratasys announced last week at the annual Additive Manufacturing User Group Conference the release of the new Stratasys J750 3D Printer.
This 3D printer is packed with new features that are taking 3D Printing technology to a new level. Here are some of the top highlights introduced in the Stratasys J750.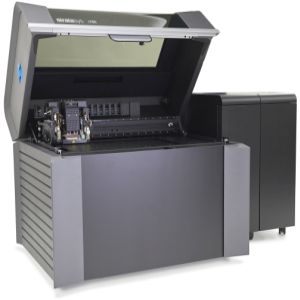 Automatic Color Mapping
You now have the ability to automatically map over 360,000 colors from your design software to your models. The ability to use neutrals and neons, shadows and highlights, textures and gradients will allow engineers and designers the ability to see their design decisions in vivid detail before committing.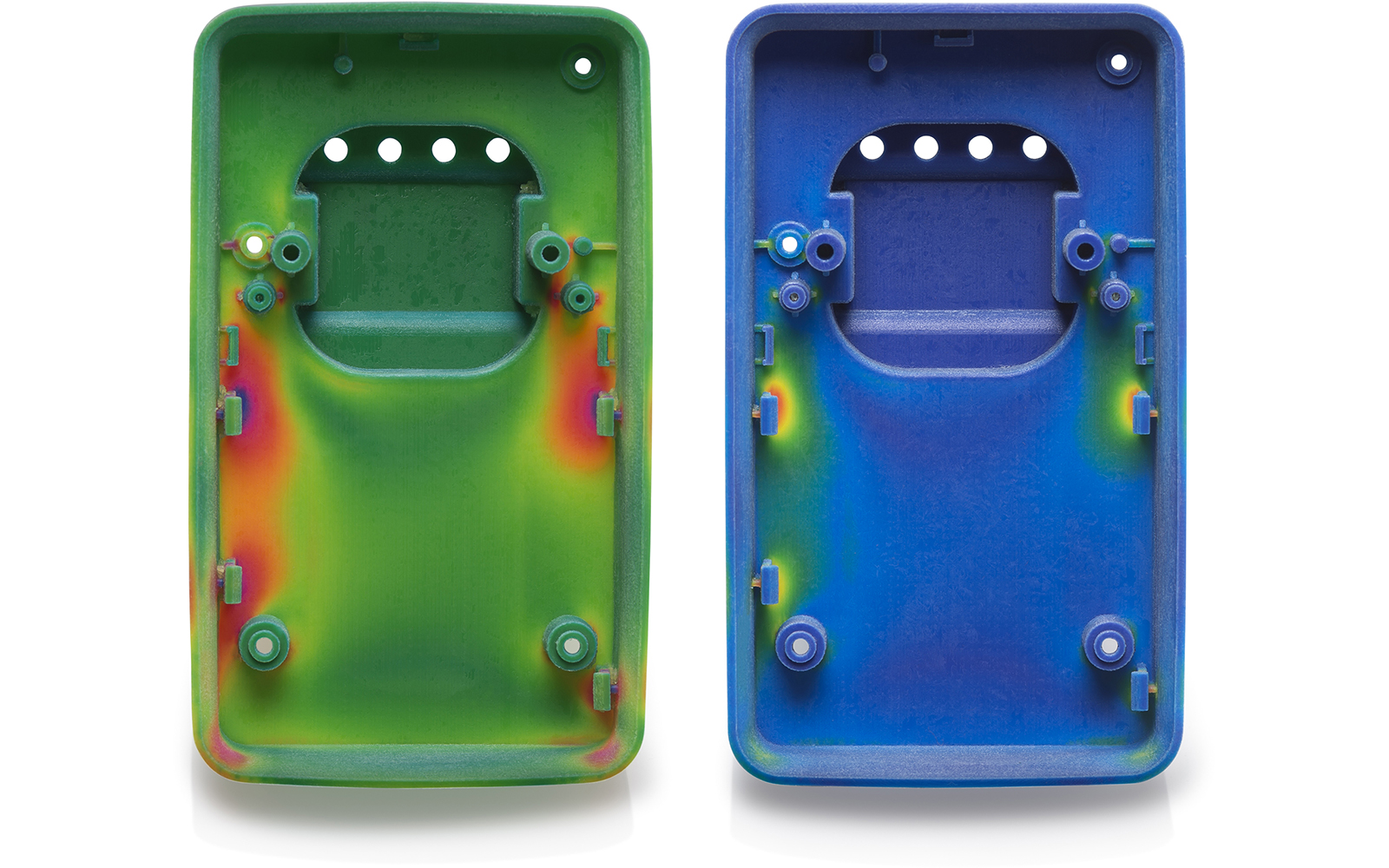 Easy Material Selection
The days of constantly swapping canisters between every build are over. The Stratasys J750 allows you to load six materials at once! Combine any rigid, flexible, transparent, or opaque materials and their composites to a single model or assorted tray. Fewer material changeovers and automatic color mapping maximize your productivity, so the Stratasys J750 achieves a low cost per part.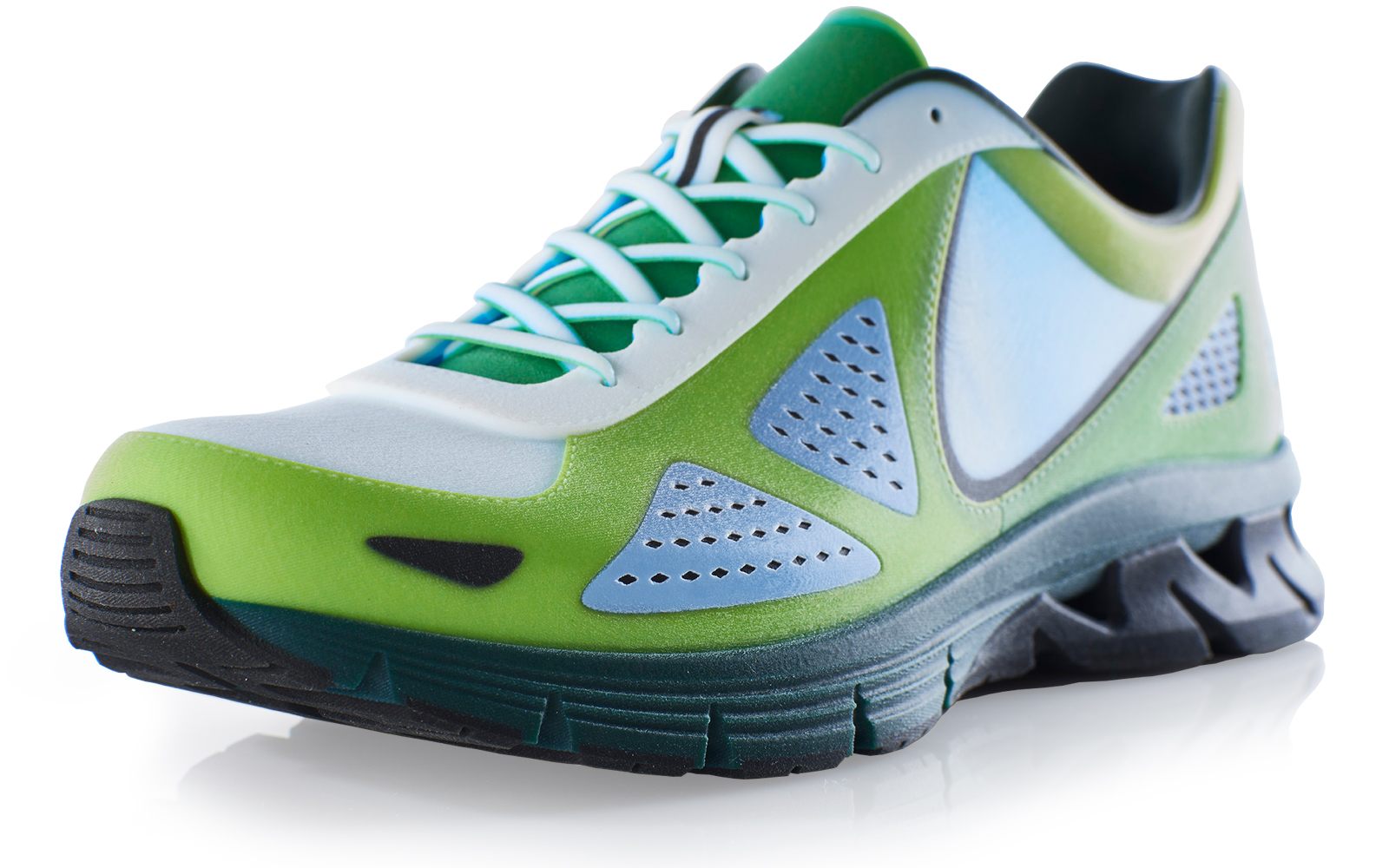 Faster 3D Printing in Finer Layers
The next-generation print heads double the number of nozzles for increased speed and quality. Produce ultra-smooth surfaces and fine details with layer thickness as fine as 0.014mm. Spend less time processing parts. PolyJet models are smooth, beautiful and ready to handle without additional curing or post-processing.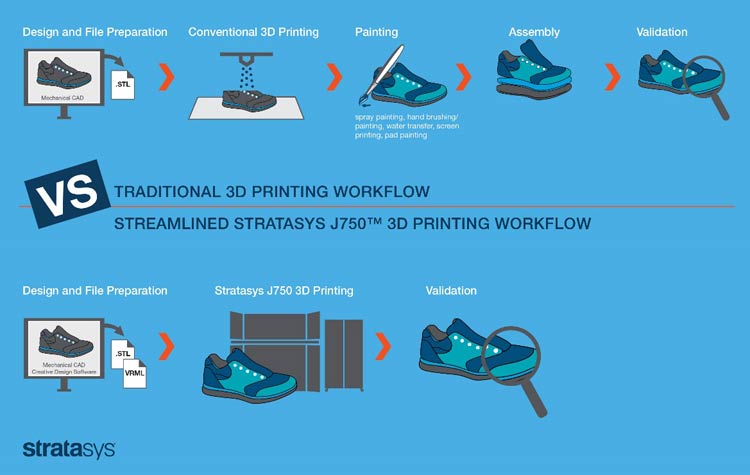 A true industry milestone, the Stratasys J750 is expected to improve Total Cost of Ownership (TCO) by eliminating many of the traditional complex processes, time and resources required to create product-matching prototypes. Designers and engineers can physically experience true product prototypes within hours of developing an initial concept for immediate design and function validation with internal stakeholders and end users.
Test Your Skills
Can you tell the difference between Stratasys J750 parts and real objects? Take the 3D Printed or Not Challenge.