3D Printing and the Medical World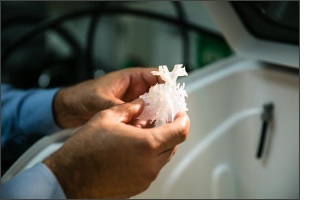 This week during NPR's podcast, "BioTech Nation" host Dr. Moira Gunn and chief correspondent Dr. Daniel Kraft discussed how 3D printing is revolutionizing medicine and health today.
Though 3D printers have been around for 30 years, the technology is now advancing exponentially, allowing users to explore new and profound possibilities for what can be imagined and created. This is especially true of the health industry. Thanks to major advancements in scanning technology and the ability to cost-effectively "blend" materials such as smart technologies or even biological cells, health is becoming not only more personalized but also democratic.
Who's using 3D printing?
What used to be only science fiction fantasy is being implemented and used by companies today. For example, Sonova is using 3D printing to create custom-fitted hearing aids that can be created and shipped in days, with the hope to start embedding smart technologies like Siri to help further guide individuals. Invisalign also uses 3D printing to create custom-fit braces at a fraction of the cost of traditional methods. What used to cost thousands of dollars can now be custom-made for under $100.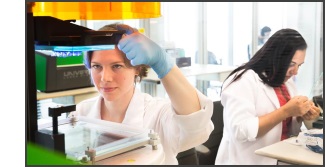 This ability has also been expanded to the world of orthopedics. Traditional casts are expensive and heavy. However, 3D printed casts can not only be custom made, but they can also be embedded with smart technology, allowing the cast to respond to swelling in an intelligent way. Plus, the cast is waterproof as well, reducing the amount of disruption in the patient's life.
In the future, these casts could even be printed in the ER immediately, and could even be used for internal orthopedics, for knee or hip replacements designed to match the patient's body perfectly.
Democratized healthcare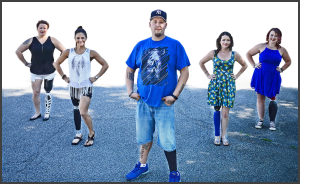 One of the most exciting aspects of 3D printing is the democratization of healthcare. As costs continue to drop, 3D printing is making medical care more accessible to more people. For example, prosthetics have become not only cheaper to produce, but they can be combined with bionics, sensors, and smart electronics to create a responsive and adept tool for users. These prosthetics have been used extensively in war torn areas, allowing more people to return to a fully capable life.
These prosthetics can also be personalized to fit both the user's body as well as their personality. Companies such as UNYQ offer unique styles for users to choose from as well as creative options such as tattoos.
The future of medicine
Looking towards the future, 3D printing could be used in many new exciting ways to fundamentally change the world of medicine.
One exciting direction is the possibility of creating specific medical equipment as needed. Two years ago, a 3D printer was sent to the International Space Station to test out building objects in remote places. Suddenly, instead of carrying and shipping a tremendous amount of medical equipment, users could create objects as needed depending on the situation. This could allow for long term expeditions, whether they be to space, the arctic, or even to the ocean floor.
3D printing could also be used as a revolutionary educational tool. A neurosurgeon encountering a specific abnormality could print out an exact replica of the patient's brain, allowing them to better study it. In the future, augmented or virtual reality could allow the surgeon the ability to even practice the exact surgery before they perform it.
Perhaps the most exciting possibility is the chance to someday print organs. While this has long been touted as an idealistic usage, the possibility is closer than we think. 3D printing is already being used internally, as seen the biocompatible tracheal implants researchers created for a child suffering from a failing trachea. Similarly, Organovo has developed 3D printed miniature functional organ tissues to be used in pharmaceutical research. Someday, full sized, functional organs could be created from the patient's own stem cells, creating a perfectly matched organ.
With 3D printing, the possibility of making health not only accessible but also individually customizable is within reach. Each day companies are making exciting new discoveries and opening new doors for patients and healthcare professionals alike. The medical world is changing rapidly, and 3D printing will continue to revolutionize the path forward.
Want to learn more about the global biotechnology industry? Check out NPR's BioTech Nation weekly podcast!
Related Articles
Stratasys 3D Printing Materials: FDM Thermoplastics and PolyJet Materials
Innovations in Medical 3D Printing: What You Need to Know
3D Printers Design Confidence with Individualized Prosthetic Limbs
The Future of Manufacturing: 3D Printing Innovations
Don't forget to subscribe

About the Author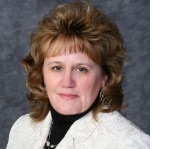 Lisa Hannon is a marketing manager at Fisher Unitech. She develops content for 3D printing topics that have an impact across all industries that are researching ways to maximize getting products to market faster as well as cost savings with 3D printing solutions. Lisa has worked as a marketing management professional since 1998, most recently with Stratasys. You can follow her on Twitter: @lmci37.
Images courtesy of sonova.com and unyq.com