3D Printing Rubber-like with Color: Agilus 30 White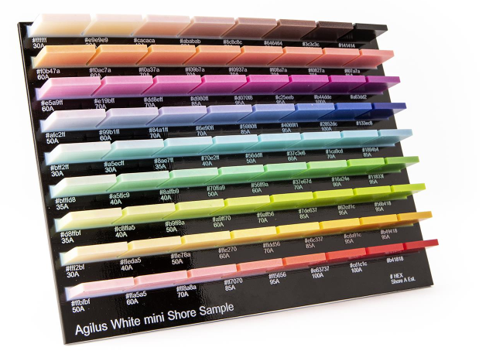 With Agilus 30 White, we continue to improve on the performance of abilities of the J750. We can now print our normal full-color CMYK parts while using Agilus to make those colored parts also have a soft rubber-like quality. Agilus 30 White replaces VeroPureWhite in the CMYK palette. In short, this means that the more "white" the color being printed contains, the softer the material will be. Agilus 30 White has a natural Shore A value of 30. So we can reach values from 30-95.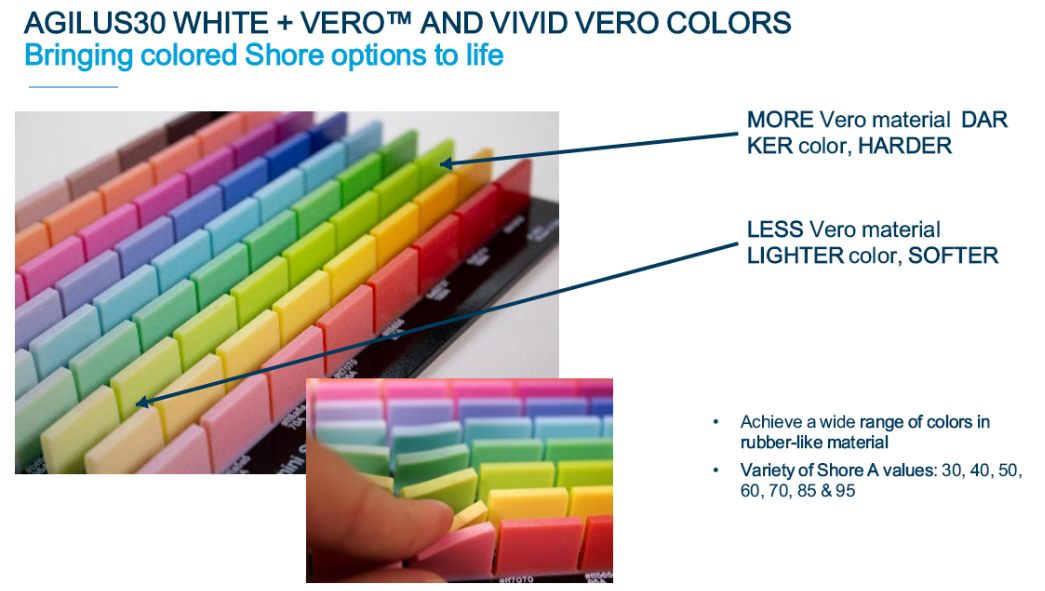 As the images above show, the darker the color is, the harder it will be. Setting up VRMLs will be done exactly the same. If you want your certain areas to be softer, you only have to change the color in that area to a lighter more washed out color.
Check out the images below to see some use cases for printing color with Agilus 30 White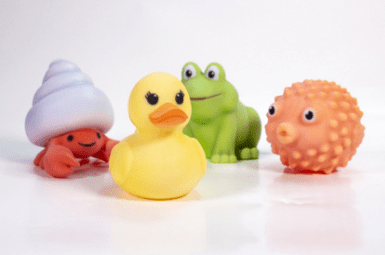 Prototyping soft rubber toys.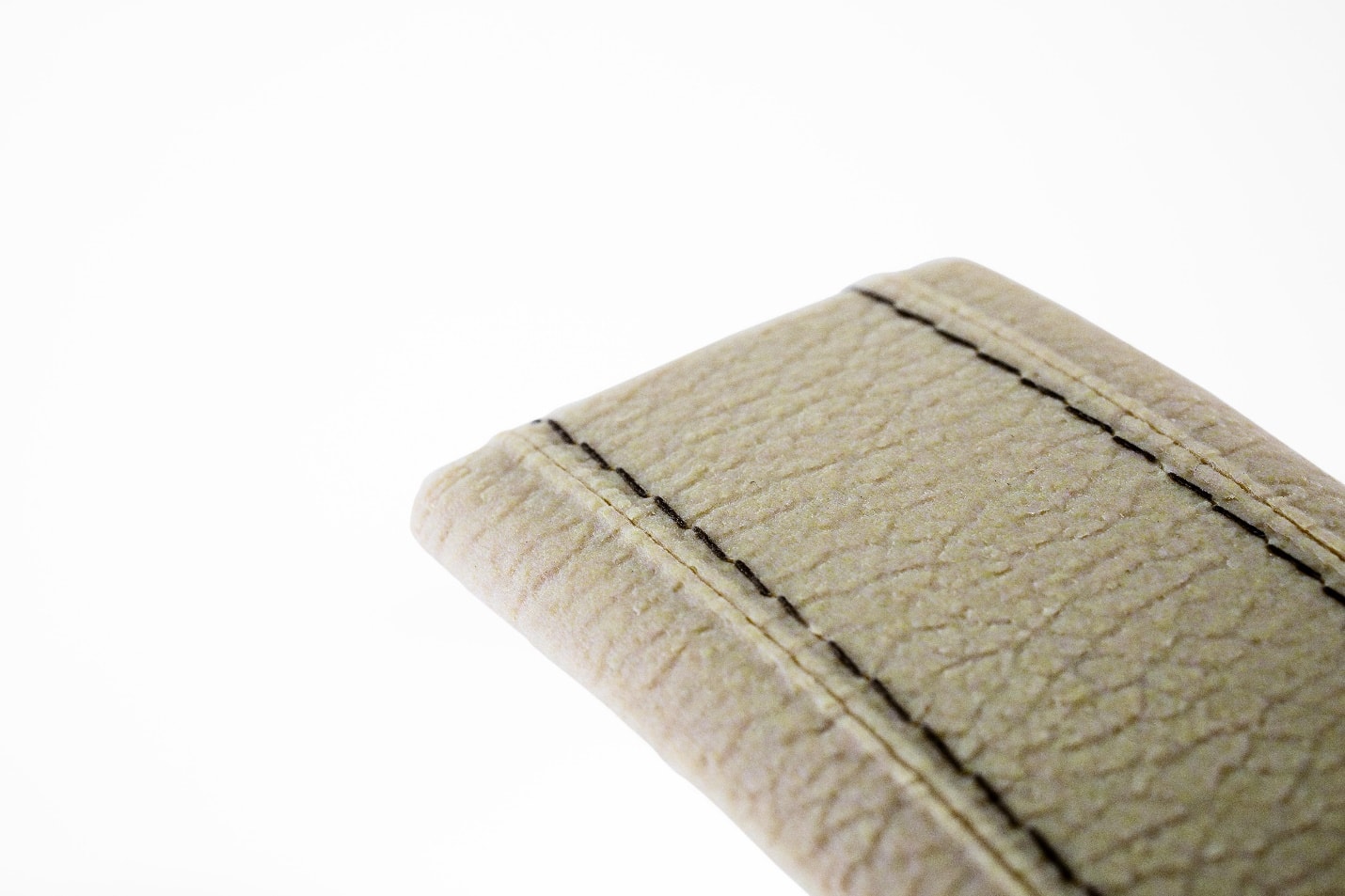 You're not limited to only printing VRMLs. Parts like this soft leather texture can be printed using the digital material function in GrabCAD Print.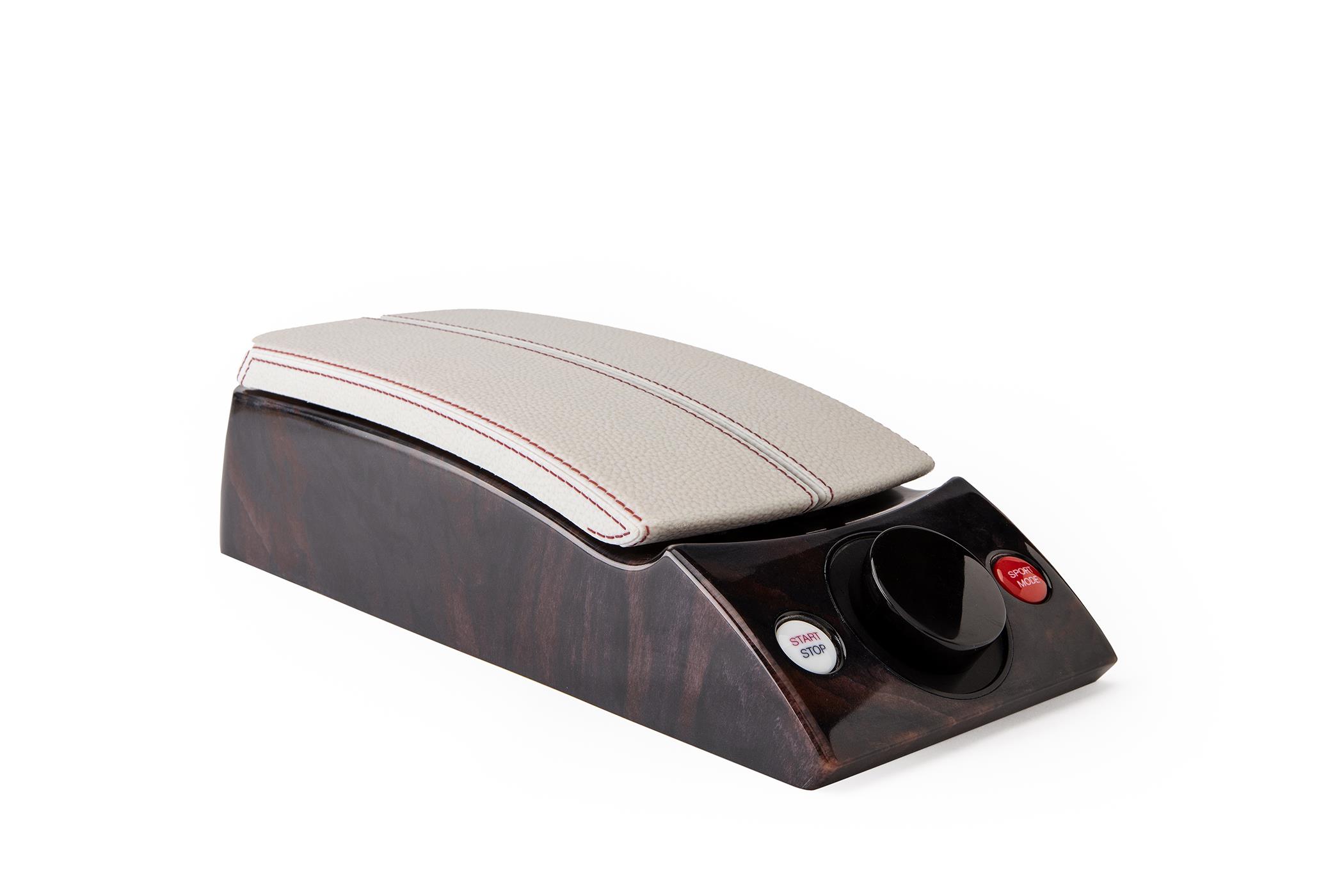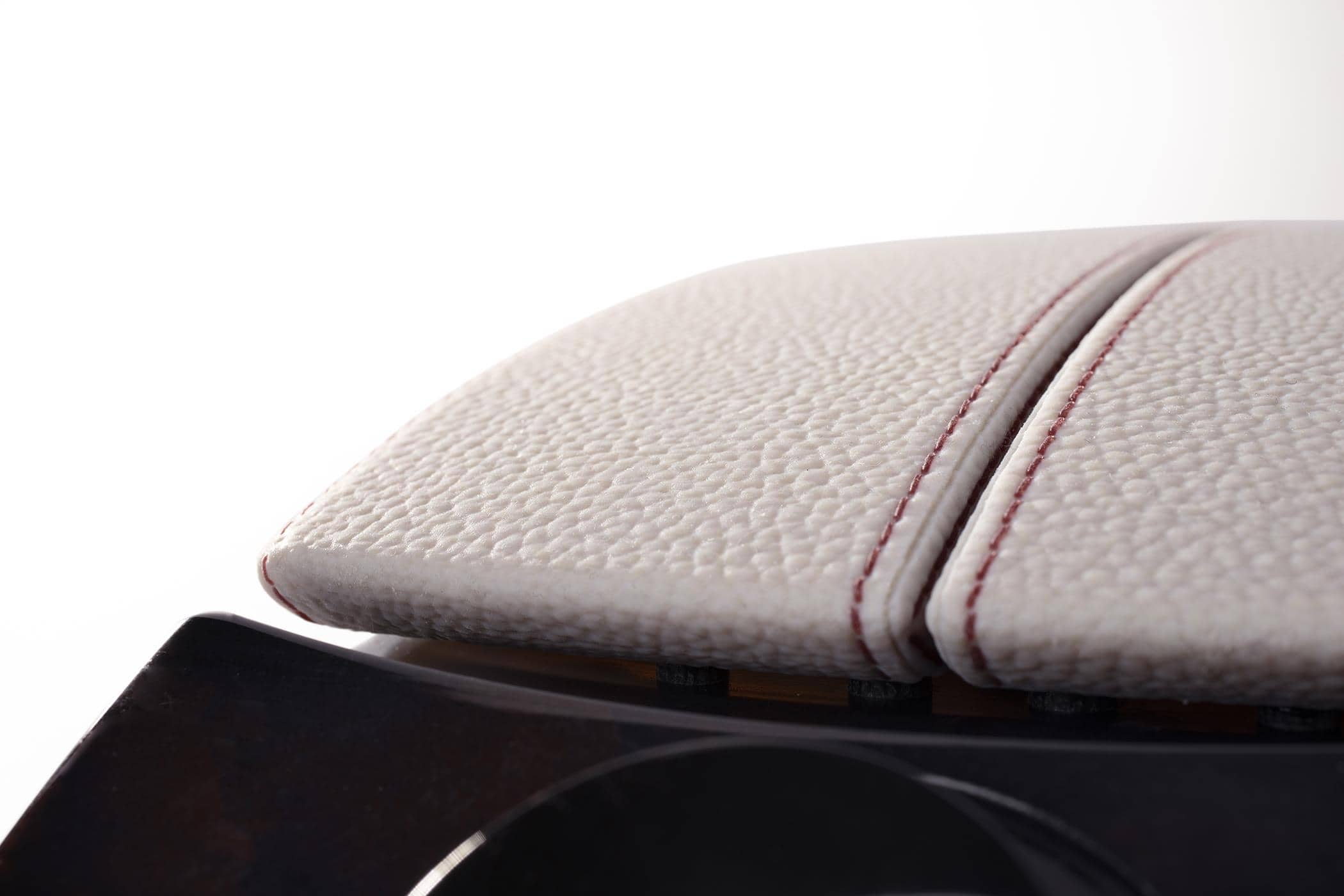 Prototyping any color or hue of leather is a great way to achieve realism in your automotive prototypes.
Agilus 30 White is available now for your J750 and J735!
Cody Doiron
Application Engineer, Manufacturing Solutions
Computer Aided Technology, LLC