3D Printing Support Material Removal and Surface Finishing Hardware
In part one of this blog series we discuss the secret behind PostProcess Technologies and the world's first digitized post-processing solution for 3D printed parts – AUTOMAT3D software. In part two we take a deep dive into the backbone of that digitized post-processing solution – chemistry. In our final installment, we are breaking down the machines themselves and taking a look at the hardware.
PostProcess hardware is categorized into two simple categories: Support Removal and Surface Finishing. Let's take a look.
PostProcess Support Removal
Support removal can often be a frustrating step when 3D printing due wait time, labor and tooling requirements, secondary cleaning, etc. Fortunately, PostProcess has created solutions that require little to no operator time cleaning internal channels, no special tools required for metals, faster cycle times for soluble support, and almost no risk with breakage (something that can happen frequently with hand cleaning).
There are two subcategories of the Support Removal systems – Design and Production.
Design
In Design, we can see the Submersed Vortex Cavitation (SVC) technology again from the PICO to the MILI– with the only difference being chamber size.
Production
With the PostProcess Production systems, you can find the larger SVC machine, the CENTI, and the even larger DEMI, which come equipped with PostProcess proprietary software AUTOMAT3D allowing users to specifically calibrate wash cycles for the specific geometry of their parts due to PostProcess proprietary Agitation Algorithms (AGA). AGA allows for in-depth wash cycle customization and "recipe" saving. Both Design and Product systems come with ultrasonics to increase detergent exposure for smaller or tougher to reach geometries. These systems will not only allow you to more efficiently clean FDM (Fused Deposition Modeling) and PolyJet parts, but also SLA, CLIP, as well as more to come.
Lastly, there are much larger spray systems, dubbed the DECI and the BASE. These systems operate with PostProcess Volume Velocity Dispersion (VVD) and a multitude of specific controls brought to you, once again, by AUTOMAT3D. The systems are identical except that BASE is double the width of DECI. With both systems you can virtually control every facet of post-processing, from cycle time of spraying to the specific movements of the sprayers, allowing you to target certain areas on the build platform so you're not wasting time, energy, and media moving the sprayers in areas of the platform that they don't need to cover.
This technology can vastly increase throughput for removing support for FDM, SLA, CLIP, and Polyjet. It also allows you to leave the parts in the machine overnight because they are not submerged in a detergent. This important feature, combined with the automatic drying of parts within the machine, will allow you to perform "lights out" post-processing, resulting in perfectly clean, dried, and ready to use parts in the morning or after a weekend.
PostProcess Surface Finishing
Surface Finishing is an underappreciated aspect of 3D printing. Depending on the technology being used and what application is being considered, a quality, uniform surface finish can mean the difference between a successful or failed part (e.g. higher resolution = less aerodynamic drag).
A metric to be aware of with surface finish is Roughness Average (Ra) which can be measured with a profilometer. The lesser the Ra value the greater the part resolution. It can allow you to have metal parts that look professionally polished or even FDM parts that look injection molded. With the right procedures, materials, and time we have even seen results in the single digit Ra value. The image below shows an FDM part printed at .010" resolution, now looking injection molded.
There are three surface finish PostProcess machine options: LEVO, RADOR, and NITOR. These three systems utilize Suspended Rotational Force (SRF) technology, essentially rapidly churning parts in various media, with respective detergents occasionally spraying the media for lubrication. An important takeaway with these systems is that you can combine parts from different technologies into one batch a great opportunity for model making shops, service bureaus, or Additive Manufacturing research centers.
Diving deeper into some specifics, the LEVO has a circular chamber, only allowing you to put in smaller parts (<6'), but spins at a much higher velocity to increase throughput even faster.
The RADOR, the flagship product for surface finishing by PostProcess, boasts a larger, rectangular chambr that allows you to put a multitude of differently sized parts within the system.
Lastly, there is a production system called the NITOR that offers space for much larger parts – excellent for large automotive or aerospace applications. Additionally, you can put separators, creating up to three separate chambers, allowing you to create a two or three stage finishing system to move your parts throughout and allows you to finish parts several times over with different medias even for polishing.
PostProcess offers an additional system, a "hybrid" that can perform both support removal and surface finish called the DECI Duo. Utilizing the same VVD spraying support removal technology, this system also brings a new form of support removal technology called Thermal Atomized Fusilade (TAF). This essentially means that the DECI Duo can spray both support removal detergents and specialized media for finishing, even metallic suspended solids to quickly finish metal 3D printed parts like off of a DMLS system and also the expected FDM, SLS, SLA, and Multi Jet Fusion (MJF).
The DECI Duo, like the DECI and the BASE, comes with programmable sprayers. Additionally, it includes a rotating platform for even greater part exposure and uniform support removal and finishing, and a see-through operator window on the side with attached gloves to physically move parts during a spray cycle if desired.
There is no other hardware in the world that has the combined effect for specific support removal and finishing design in mind, automated and programmable operating software, and specifically cultivated chemistry for the multitude of 3D printing technologies.
To learn more about PostProcess Technology solutions contact us.
Related Articles
Detergent and Media: PostProcess Chemistry
AUTOMAT3D: 3D Printing Support Material Software by PostProcess Technologies
Material Mayhem: 3 Tips for Optimizing FDM 3D Printing Materials
About the Author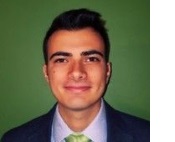 Gerald Matarazzo is a certified Additive Manufacturing (AM) Application Engineer, AM Designer, AM Service Engineer, Project Manager, and Lean Six Sigma Green Belt based out of Boston, Massachusetts. Gerald has a B.S. in Data Analytics and began his career in Additive Manufacturing by starting and leading a makerspace turned service bureau in college. Gerald joined the Fisher Unitech team in 2018 with over 3 years of professional AM experience and is the Lead AM expert for the Fisher Unitech New England territory. Gerald is an experienced educator and presenter providing highly customizable, pre-to-post printing turnkey solutions.