3D Printing Colored Thermoplastics with ASA
One of the things some 3D printing users like about using Fused Deposition Modeling (FDM) technology is that they get to use common, industry-grade materials to print their parts, and a very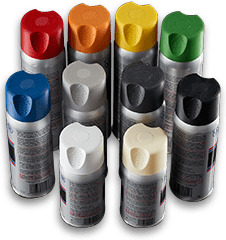 popular material Stratasys offers to its FDM users is ASA Thermoplastic. This tough, durable plastic is ideal for making functional prototypes and, in some cases, even end-use parts.
There used to be a drawback, however: ASA had a very limited number of color options available, so unless you wanted beige or black, there would still be prepping and painting to do after printing the part in order to get the desired color.
In order to address this drawback, Stratasys recently launched a new color palette for their ASA thermoplastic, which now includes red, orange, yellow, green, dark blue, white, dark gray, and light gray. This new range of color options give users a better grasp of color effectiveness, particularly for end-use parts.ASA Thermoplastic is one of the most popular all-purpose prototyping material mainly because it's very durable and is UV resistant, making it ideal for end- use outdoor parts. Now, due to the new range of colors which are available for use in all Fortus professional printers, including the 360, 380, 400, 450, and 900 3D production systems, ASA thermoplastic desirability has been further enhanced.
I will be covering this new addition to the ASA family, along with the entire 2015 Stratasys portfolio, in a webcast next week. Click here to register and join me.