3D Printing Uses in Business: How Are Top Companies Taking Advantage of 3D Printing Technology?
Since American engineer, Charles Hull invented the first 3D printer in 1983, the use of 3D printing technology has skyrocketed. Early in its development, additive manufacturing was hailed as a medical solution, and though there have been challenges, scientists are continuing to prototype 3D-printed organs.
The Evolution of 3D Printing in Industry
In 2008, the medical world saw the first person walk on a 3D-printed prosthetic leg — printed by one machine, no assembly required. Ten years later, nearly every industry has found a use for additive manufacturing. It is less expensive to prototype with additive manufacturing, and the technology allows for increased complexity in even the most minute detail of a product. Additionally, the dental and prosthetics industries are finding great success with the customizability of prosthetics, implants, and dental aids.
GE Had an Impossible Problem
GE Aviation engineers developed an engine that would reduce fuel waste and harmful emissions. The hurdle came in the form of the intricate tip of the engine's fuel nozzles. According to Mohammad Ehteshami, head of GE Additive, there were eight failed castings of this tip — it seemed an insurmountable task.
GE began working with Morris Technologies, a Cincinnati-based additive manufacturing company, in the 1990s, and it was with this partner that they found their solution in 2008. Their team was able to produce the tip with all 20 complex parts — and it weighed 25% less and was 5x as durable as the original prototype. With the success of this nozzle that would eventually become a main component of the LEAP engine, GE acquired Morris Technologies in 2012. Less than two years later, GE was printing engines that required significantly less fallible moving parts, were 40% lighter and reduced costs by 60%.
GE Aviation hasn't been the only subset to benefit — since these breakthroughs they have added additive manufacturing to GE Oil & Gas, Power and Healthcare. Only time can tell what their next innovation will be.
Nike Had a Need For Speed
One of the ways professional football scouts determine the next Peyton Manning is with the 40-yard dash. This exercise combines the speed and acceleration needed to excel on the field. The difference between glory and defeat could lie in a difference of less than a second. For this reason, players don't want to be slowed down by anything — especially their shoes.
To create a lighter shoe, Nike developed a 3D-printed plate, making the Nike Vapor Laser Talon cleat the first of its kind. Weighing only 5.6oz, this cleat is designed to help players maintain good form and accelerate fast enough through the first 10 yards of this sprint. Since the 2013 debut, Nike has continued to utilize 3D printing, creating a custom shoe for Olympic runner Allyson Felix's 200-meter sprint, and the Nike Vapor HyperAgility Cleat, built specifically for the shuttle drill. These are only a few examples of the way in which Nike is using 3D printing to solidify its position at the forefront of athletic innovation.
SIEMENS Mobility Tackles Low-Volume Production
Low-volume production can be a major pain for manufacturers. Producing small quantities can be expensive and time-consuming, and does not always justify the production cost. SIEMENS ran into this problem when it began manufacturing armrests for train driver seats with one-off custom parts. Determined to meet their customers' needs, SIEMENS invested in a Stratasys Fortus 900mc 3D Printer.
By incorporating additive manufacturing into their workflow, SIEMENS' Mobility division could create custom parts without incurring unnecessary inventory costs. Using a 3D printer also allowed SIEMENS to cut down their production time from weeks to days and better optimize part geometries. The incorporation of 3D printing proved so successful that SIEMENS expanded its offerings of custom 3D printed parts online, creating an on-demand production business model that helps both profits and customer satisfaction.
Boeing Had a Vision for Years
Boeing was one of the early adopters of additive manufacturing, putting thousands of 3D printed parts in both military and commercial planes. In 2017, they rolled out the 702SP satellite design program, which encouraged "thinking additively" and made previously unimaginable designs a reality. This creativity allowed them to use 3D printing proactively to create low cost and thermally stable parts.
This aviation titan also has its eyes set for the future, and proudly supports the Advanced Manufacturing Research Centre at the University of Sheffield. They focus on bringing innovative solutions to aerospace and other manufacturing sectors with 3D printing technology. It is this vision for the future and experience with decades of innovation that keeps Boeing at the cutting edge of technology.
3D Printing Drives Innovation for Businesses of Any Size
The ability to hyperfocus on details in designs allowed GE to create a never-before-seen emission-reducing fueling engine. The unique materials available to additive manufacturing machines aided in creating a sneaker that can make top athletes perform even better. All these case studies paint a clear picture that no matter which part of your manufacturing process needs optimization, additive manufacturing can be a cost-effective, labor- and time-reducing solution.
Images courtesy of ge.com and nike.news.com
Are You Looking to Introduce 3D Printing Into Your Business?
Read more about our available 3D Printers, Scanners and Supplies and the software that powers the additive manufacturing process.
Related Articles
How 3D Printing Can Change Your Approach to Medical Device Development
Medical Device Makers Use 3D Printing to Save Time, Money, and Relationships
Stratasys 3D Printers and Fisher Unitech Support Help Reduce Cost of Fixtures 30-40%
About the Author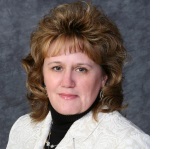 Lisa Hannon is a marketing manager at Fisher Unitech. She develops content for 3D printing topics that have an impact across all industries that are researching ways to maximize getting products to market faster as well as cost savings with 3D printing solutions. Lisa has worked as a marketing management professional since 1998, most recently with Stratasys.