Access the DriveWorks Technical Webinar Library
If you're using DriveWorks Pro, then make the most of the extensive DriveWorks Tech Team Thursday Webinar Library available to you.
The Webinars, hosted by the DriveWorks Tech Team, are exclusively for DriveWorks Pro customers on Subscription Support and are a great way to build on your knowledge and learn about the functionality within DriveWorks Pro.
These Webinars take a closer look at specific aspects of DriveWorks and go beyond what you learn in the DriveWorks Pro Training and Certification. They are a great value-added resource for DriveWorks Pro Customers on Subscription Support.
With the ability to follow the webinar at your own speed, pause at specific points and recap certain areas, this extensive library is a great way to catch up on any Webinars you have missed, re-watch particular Webinars and search for topics that you want to learn more about.
Visit the Technical Webinar Library to download and watch a Webinar.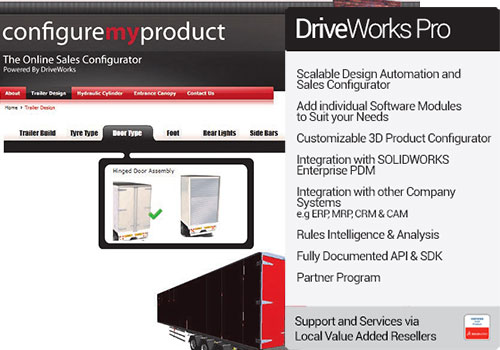 Jim TeDesco
Marketing Manager
Computer Aided Technology