Adding Serial Numbers to Your SolidNetWork License Manager
The SOLIDWORKS SolidNetWork License Manager (SNL) is responsible for managing and distributing all of your SOLIDWORKS Licenses. This includes Network licenses, Network add-on licenses, and all SOLIDWORKS PDM Standard and SOLIDWORKS PDM Professional licenses.
If you find yourself in the position where you have received a new license and need to add this license number to the SNL, the steps below will walk you through the process of adding and activating your new SOLIDWORKS license.  Let's dive in and take a look.
Step 1: Identify your SOLIDWORKS serial number(s)
Your SOLIDWORKS serial number should have been provided to you for a newly purchased product. If you don't know your serial number or you need a PDM license associated with an individual serial number, contact your VAR to receive your serial number.
Step 2: Access the SNL server
In order to add a number to your SNL, you must have access to the server that your SNL is loaded on and log into the machine as a user who as administrator right on that machine. Once there, navigate to Control Panel > Programs and Features > SOLIDWORKS SolidNetWork License Manager.
Step 3: Edit the SNL
Once there, right-click on SOLIDWORKS SolidNetWork License Manager and select "change" to get to the License Manager setup screen.
Hit "Next" twice to reach the License information screen.
Enter your Serial number(s) separated by a comma. Then hit Next and Install.
Step 4: Activate your new license
Once the installation is modified, you will need to reactivate the SNL to complete the licensing process. Navigate to Win > SOLIDWORKS Tools [YEAR] > SolidNetWork License Manager Server (1). (NOTE: Ensure that you click the server program and not the client). Then select Modify (2) and Activate/Reactivate (3).
Hit Next twice and then select the serial number you want to activate. Finally, hit Next to activate the license(s). Once the activation process is complete you will reach the screen below showing your product(s) successfully activated.
I hope you found this tutorial helpful. For more information about the SOLIDWORKS SolidNetWork License Manager, check out the video below.
Related Articles
Using Automatic Login with SOLIDWORKS PDM
New SOLIDWORKS 2018 Online Licensing Options
About the Author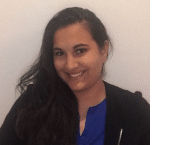 Heather Dawe is a Senior PDM Support Engineer at Fisher Unitech based out of office in Horsham, Pennsylvania and is a graduate of Penn State University with a degree in Nuclear Engineering. Heather has been using SOLIDWORKS for 8 years and has 17 SOLIDWORKS Certifications including her CSWE, CSWP-D, and CSWP-S.